Incorporating reclaimed wood into your home is a great way to add a fresh, unique look without breaking the budget.
In addition to being eco-friendly, reclaimed wood ideas are a great way to get the whole family involved in an exciting project that can bring more life to your home.
Even though we cover lots of other fun projects in our blog, today we're covering 9 of our favorite reclaimed wood ideas to spruce up your home.
9 Reclaimed Wood Ideas For Your Home
1. Reclaimed Wood Bed Frame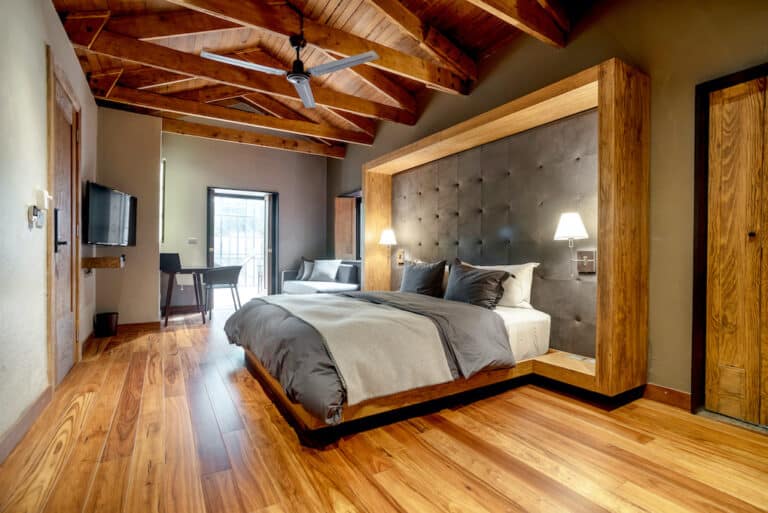 For the sleep lovers out there, a reclaimed wood bed frame is an excellent idea to bring some more sustainability into your life. These bed frames look fantastic and add an extra sense of warmth to your bedroom. Imagine how more inviting your bed will feel surrounded by beautiful reclaimed wood.
Sleep has never looked so good.
2. Reclaimed Wood Barn Door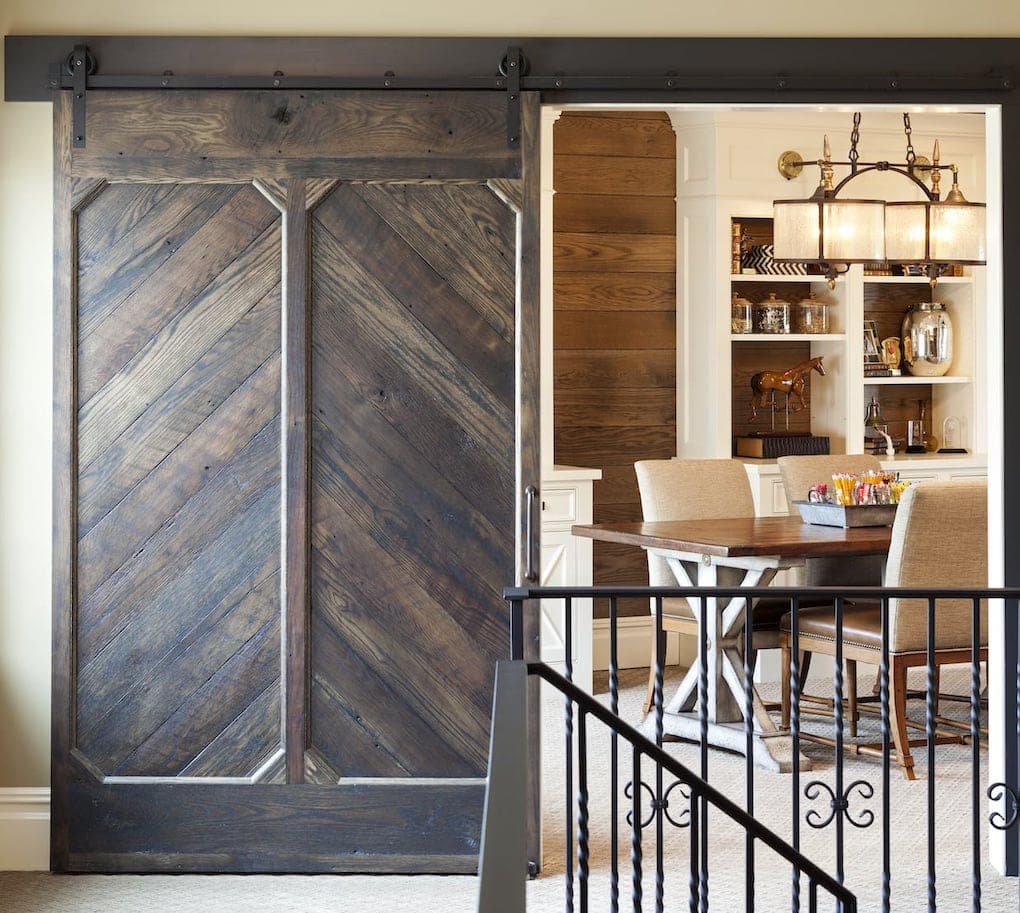 A barn door makes for an excellent addition to any home. But, a reclaimed wood barn door makes for the perfect addition to any home! Imagine inviting guests over to your house and having them enter through your historic, elegant barn door. Sounds pretty great, right?
Here at MR Timbers, we offer several designs for barn doors, meaning that you can customize yours to fit your home.
3. Reclaimed Wood Flooring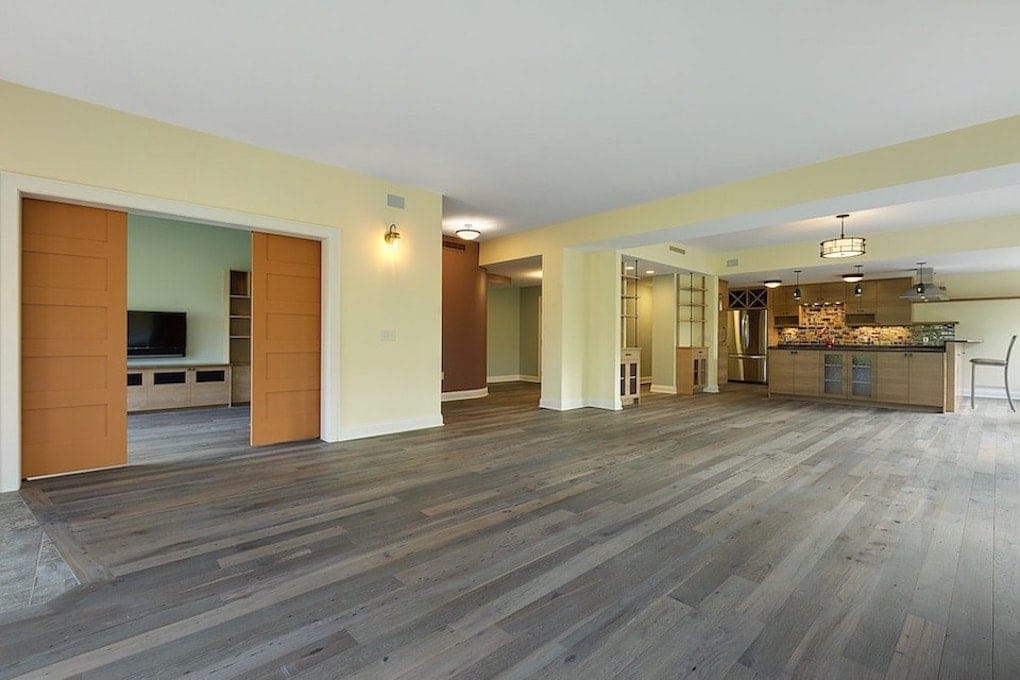 Avoid filling your home or remodel with boring, bland flooring that you've seen over and over again in cookie-cutter homes, use reclaimed wood flooring instead. Add a sense of history and personality with reclaimed wood flooring from Manomin Resawn Timbers, where we offer 13 different species/styles of wood, which are:
Reclaimed Douglas Fir Vertical Grain Floor
Reclaimed Douglas Fir Manaomin Extreme Floor
Antique Black Walnut Floor
4. Reclaimed Wood Timbers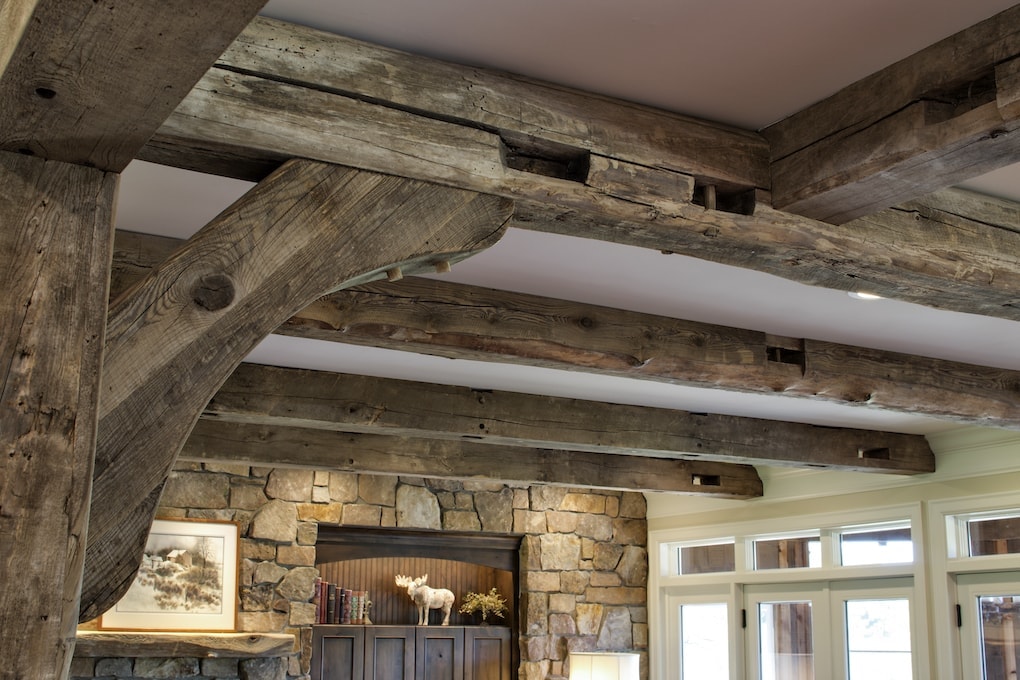 Wood timbers are truly a sight to behold in any home. And, when it comes to timbers, there is truly no limit as to what they can be used for and you're only limited by your imaginations. Whether you're looking to accent an existing design or add a touch of elegance to your space, a reclaimed wood timber can be the perfect fit for the missing link you've been searching for to complete your design vision.
Here are the following types of wood we offer for our timbers:
5. Reclaimed Wood Fireplace Mantel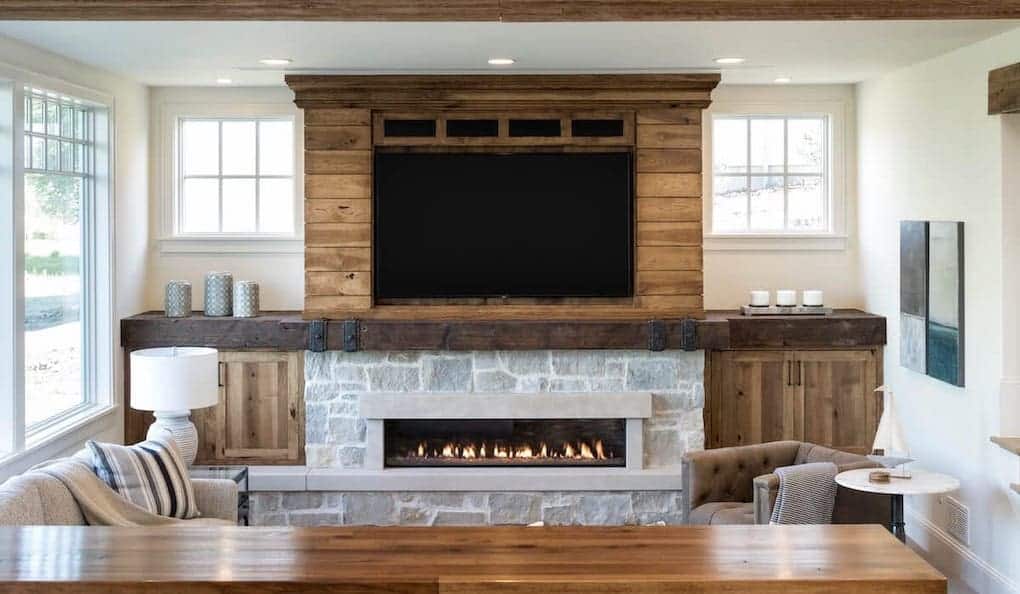 The fireplace is typically the warmest, homiest part of the home. But, even the coziest of fireplaces can be improved by a reclaimed wood fireplace mantel. Your fireplace will be even warmer and will have even more character with a reclaimed wood mantel.
If you're interested in adding some character to your fireplace, we'll cut the perfect-sized mantel for your space. And, we also have suggested mantels in predetermined sizes ready to ship out immediately.
6. Reclaimed Wood Wine Rack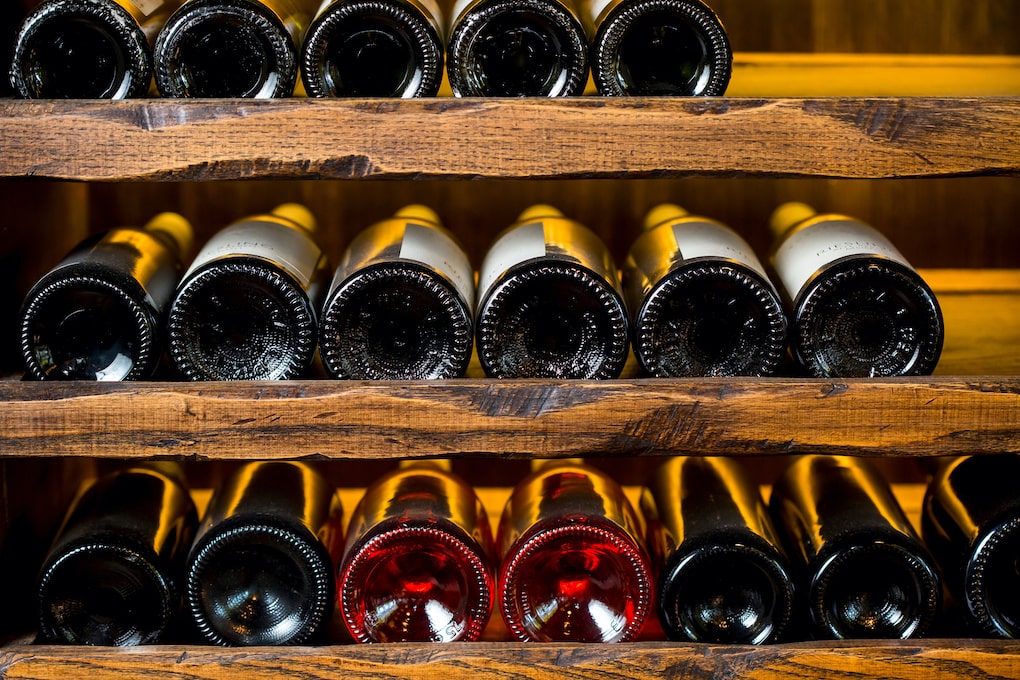 Having that glass of wine at the end of a long day is ceremonious for many, and a new wine rack made from reclaimed wood is the perfect way to add this sustainable material to your home. There are tons of great options available to choose from and it'll make that little glass of wine all the more special!
7. Reclaimed Wood Bookcase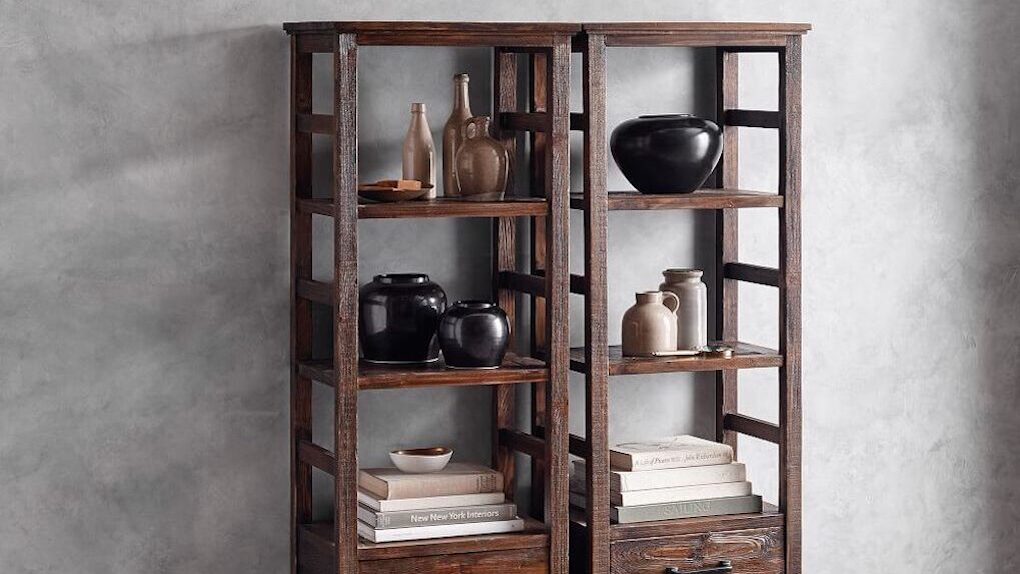 For those who are looking for a new place to store all your favorite books, a reclaimed wood bookcase is a great solution (and let's face it, keeping those boxes in the attic and the basement is no way to store your books).
8. Reclaimed Wood Wall Paneling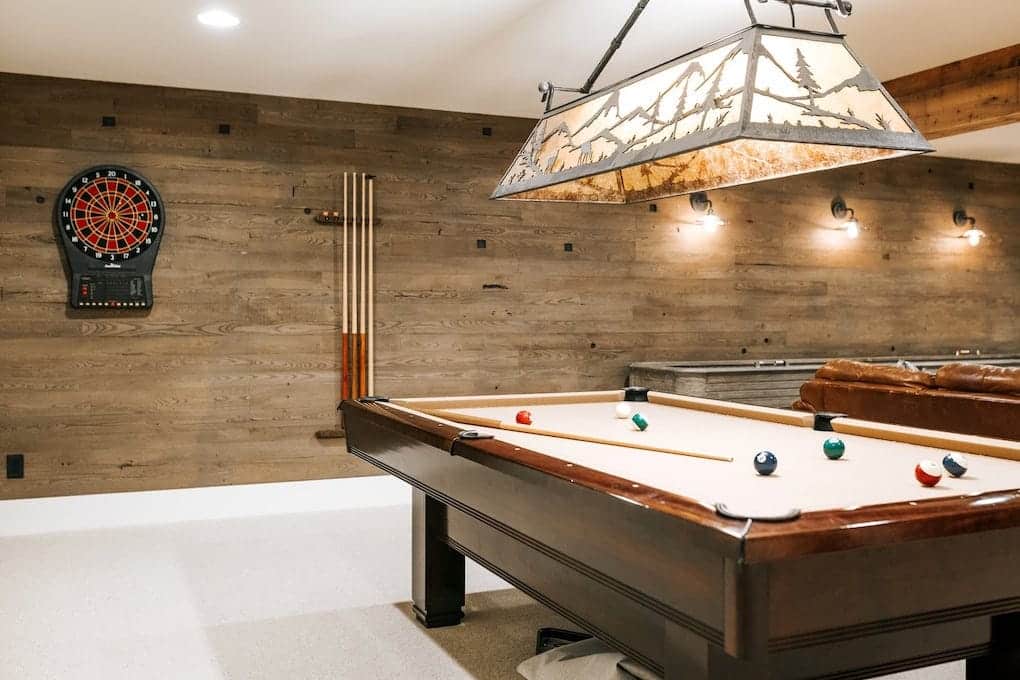 Wood paneling on walls has become extremely popular as both a DIY project and a professional way to finish walls. You might have heard of pallet walls or other similar types of wood wall paneling. While pallet walls are often DIY friendly, reclaimed wood walls, aren't quite as DIY friendly, but they can be if you're willing to learn.
9. Reclaimed Wood Ceiling Paneling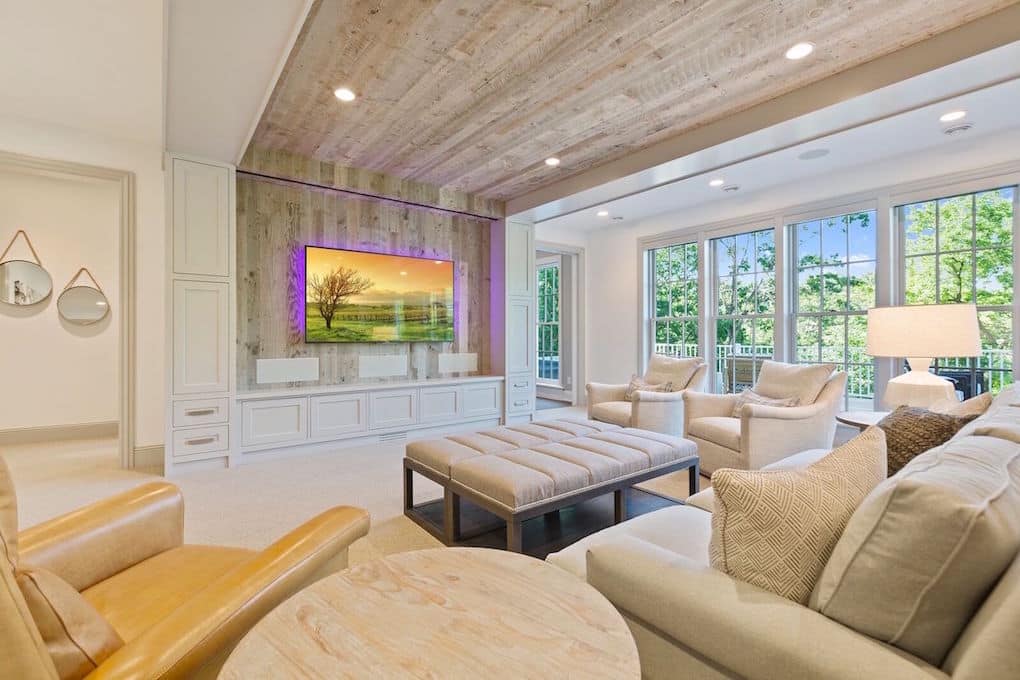 Wood ceiling paneling is another great way to add some flare to your home. While this type of wood paneling is more suited for a specific taste, it still adds a lot to a home. You might think of cabins and lake homes as great examples of wood ceilings, but you'd be surprised at how it might add a great flair to your kitchen, living, or dining room within your home. Be sure to take a look at some of the pictures we have of wood ceiling paneling on our website.
Benefits of Choosing Reclaimed Wood
Reclaimed wood is more expensive than your standard woods found at Home Depot or Menards. But, having a piece of history in your house that adds value and beauty is truly priceless.
Another benefit of reclaimed wood is that it's sustainably sourced. You don't have to worry about your carbon footprint. You're doing the earth a favor by using reclaimed lumber. Instead of just letting the wood sit and rot on an abandoned or run-down building, it can be transformed into a beautiful wood project for your home.
For All Your Reclaimed Wood Needs, Check Out Manomin Resawn Timbers
Whether it's flooring, paneling, mantels, timbers, or doors, Manomin Resawn Timbers has everything you need when it comes to integrating beautiful reclaimed wood into your home. For more information on our products, reach out to us today!
Better yet, make an appointment to visit our showroom and to see our beautiful selection of reclaimed wood. We love educating communities about the value of reclaimed lumber and using it in homes and buildings throughout Minnesota.
We're looking forward to hearing from you!