There are many different designs, ideas, and styles that can be used for your home. Design ideas can look like using reclaimed wood, purchasing shiplap from the local lumberyard, or finding old barn wood that you clean and install yourself.
Each of these different options offers benefits and downfalls in its own right. We're laying it all out for you today, including some tips on where to purchase your materials.
Are Wood Walls Trendy?
You're probably wondering whether or not wood walls are trendy and if they're worth the time and effort it takes to get them installed. Wood walls really are one of the big trends these days. They can make a room feel cozy and inviting while also giving it a touch of rustic charm.
Barnwood shiplap is one of the most popular types of reclaimed wood that people are using in their homes right now. It's easy to find and relatively inexpensive, making it an attractive option for many homeowners. And while it's all the rage right now, shiplap is a truly timeless design style for homeowners.
Barnwood Shiplap: Pros and Cons
Shiplap has in every way exploded recently. You can find it on HGTV, in magazines, and all over Pinterest. Shiplap barn wood is especially popular because of its rustic charm and its easy to install.
While it's become the modern-day wallpaper, there's no reason why it won't be a homeowner's favorite for years to come.
Benefits of Using Barnwood Shiplap
Easy to find and available throughout many stores
Cost-effective solution for homeowners on a budget
It can be used indoors and outdoors
It lasts essentially forever when well taken care of
Easy to DIY install
Downsides of Barnwood Shiplap
Isn't the most environmentally friendly option
Barnwood is often only milled from one species of tree which can make your home look repetitive
Very difficult to remove after installation
Often lacks originality and uniqueness
Reclaimed Wood: Pros and Cons
Reclaimed wood paneling is another popular option for wood walls. It's unique, has a lot of character, and is environmentally friendly. Because reclaimed wood can be sourced from barns, old buildings, factories, and even wine barrels, it often has a beautiful patina that you can't find in new lumber.
One of the main benefits of choosing reclaimed wood is that you can rest assured you're not contributing to deforestation, and your home will have a unique piece of art.
Benefits of Reclaimed Wood Paneling
Made from recycled materials
Has a lot of character and is unique
Is environmentally friendly
Often has a beautiful patina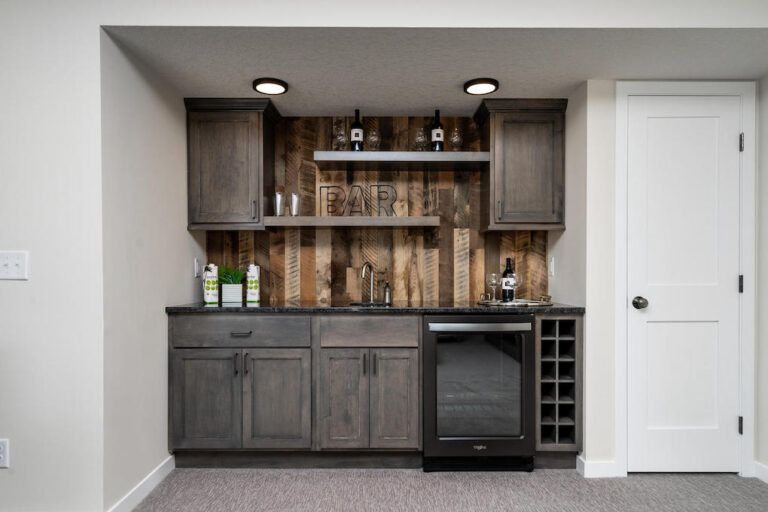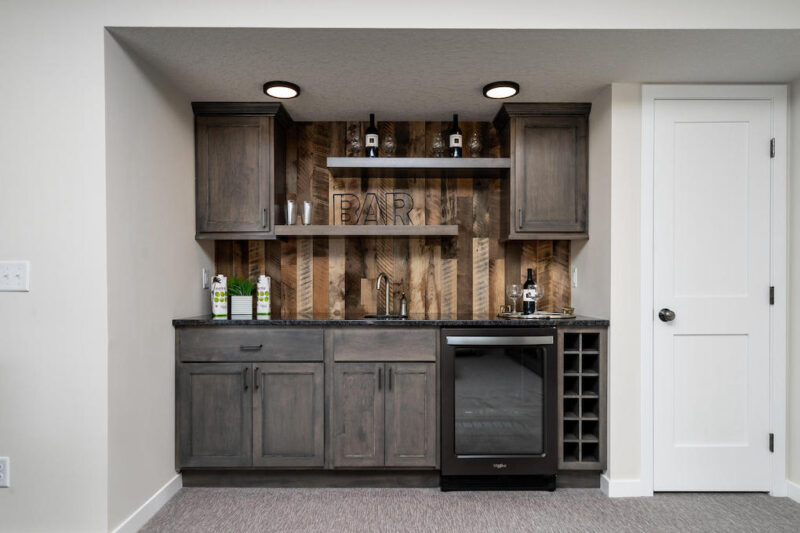 Downsides of Reclaimed Wood Paneling
Difficult to find and purchase
Often very expensive to purchase
Requires more maintenance than barnwood shiplap
It can be more difficult to install than traditional shiplap
Barnwood Shiplap vs. Reclaimed Wood Paneling: What's the Best Option?
Now that you know the pros and cons of barnwood shiplap and reclaimed wood paneling, it's time to decide which is the best option for your home. If you're looking for an easy-to-install, cost-effective solution, then barnwood shiplap will probably be a good fit for you.
While being one of the most popular options, reclaimed wood can be difficult to find and purchase. It can also be quite expensive. If you're willing to put in a bit of extra work and you're looking for a sustainable, eco-friendly, 100% unique option, choose reclaimed wood paneling.
Where to Purchase Barnwood Shiplap and Reclaimed Wood
Finding the material to install in your home isn't always easy. For one, you probably want to have a specific look, and for two, you might not know where to start looking. Not to worry, we've got all of the best places to shop for the wood you need.
Barnwood shiplap can commonly be found at:
Local hardware stores
Lumberyards
Farm supply stores
Reclaimed wood paneling is more expensive because it's harder to come by and undergoes an extensive reclaiming process that ensures the wood is clean and safe for your home.
Local reclaimed wood dealers
Etsy
eBay
Craigslist
Architectural salvage yards
Demolition sights of old buildings and homes
Habit for humanity restores
Home Depot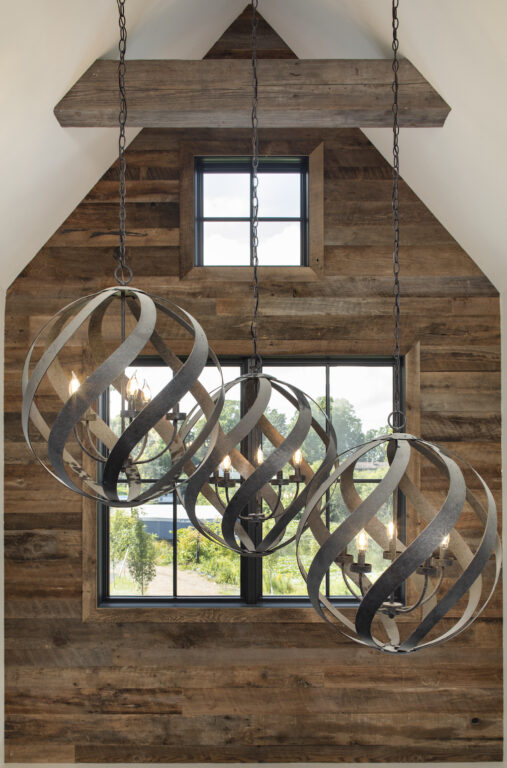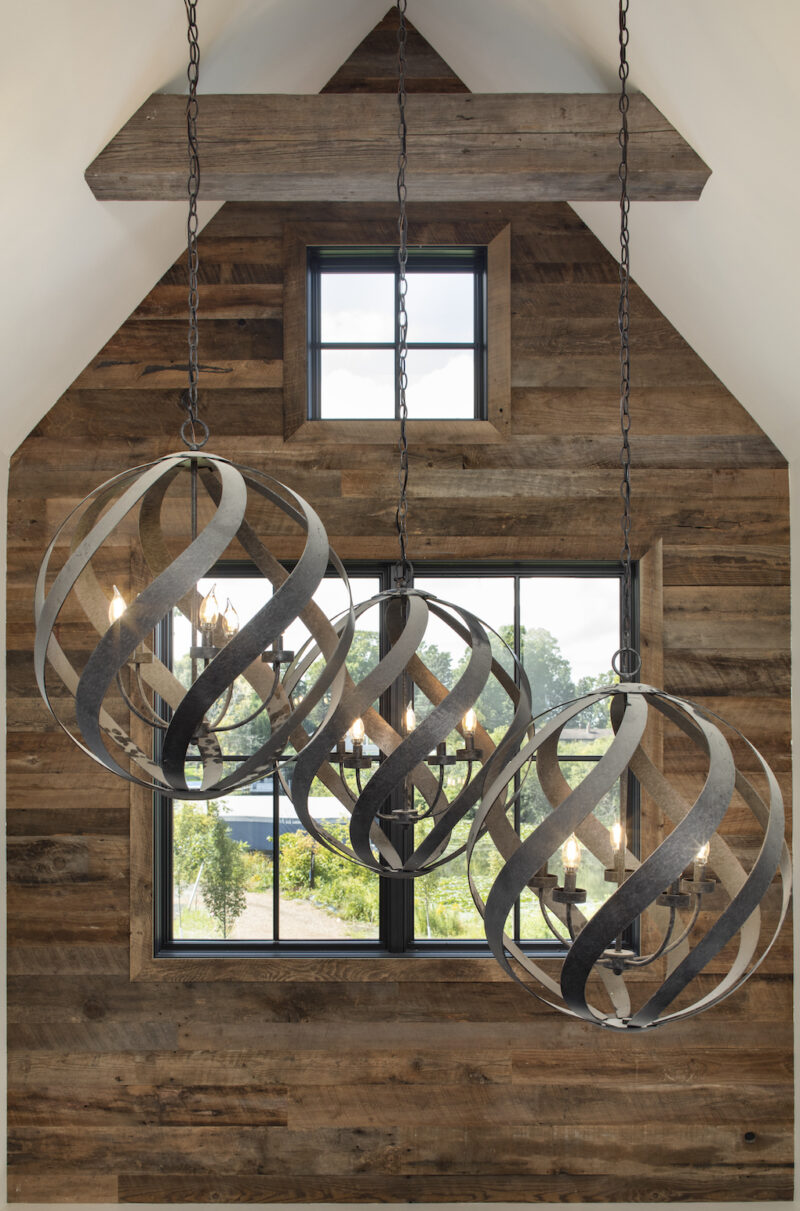 Each of these different places can have reclaimed wood on their shelves or up for online purchase at any given time. So, if you're in the market for reclaimed wood paneling, there's a good chance you can find what you need at one of these places.
Be careful of purchasing certain items online for fear of the products not being what they seem in the photos. Additionally, some wood may need to be cleaned, de-nailed, and dried if you aren't purchasing it from a local dealer.
For more info on where to purchase reclaimed wood, check out this post.
Purchase the Best in Reclaimed Wood
When you're ready to purchase reclaimed wood, look no further than your Minnesota local reclaimed wood dealer, Manomin Resawn Timbers. We've got reclaimed wood options for every project.
Contact our team today for a quote on your reclaimed wood or to learn more about visiting our showroom!