When it comes to creating a home with character that is timeless, classy, and beautiful, wood wall paneling does it best.
At Manomin Resawn Timbers, we supply gorgeous wood wall paneling, which is a fantastic alternative to clunky, heavy drywall or toxin-filled paint. Wood wall paneling is polished, but still provides that rugged and rustic look that you expect with wooden features in your home.
If you're interested in using wood wall paneling for your next home build or remodel, then keep reading to learn more about the types of wood you can choose from, their characteristics, and how to implement them into your home!
11 Types of Wood Panels to Consider
Weathered wood provides a sense of natural style to your home
For homeowners who want a rustic look
Rescued from snow fencing that's developed a bright, silvery-gray color
Great for modern color palettes and modern home design
Milled from a mix of red and white oak bark wood
Whimsical color scheme
Distinctive characteristics (wormholes, peg holes, mortise pockets)
19th century
Used in the framing of factories and warehouses during the industrial revolution
A compelling, bold look
Sourced from the classic red American barn
Soothing gray with hints of red, soulful character
Far back as the 1820s, peg holes, wormholes
Beautiful grain pattern and attention-grabbing shimmer
A mixture of ash, elm, maple, and occasionally mystery wood
Beautiful combination of textures
Rare, attractive wood with color variation from honey brown to deep dark brown
Combination of earthy tones
Salvaged from Southern Yellow Pine boards from textile mills in the southern U.S.
Classic aged look
Burned and charred wood that looks unique and stunning
Fire-resistant and less likely to be affected by insects, rot, and decay
Weathered antique is a unique type of wood and provides a very rustic look. While not as warm as other darker, browner woods, weathered antique still gives off that cabin-like feeling. White trim looks great with this type of wood paneling, as pictured above. When accenting your home to fit your weathered antique walls, consider using neutral accents. More vibrant colors should be used for darker woods.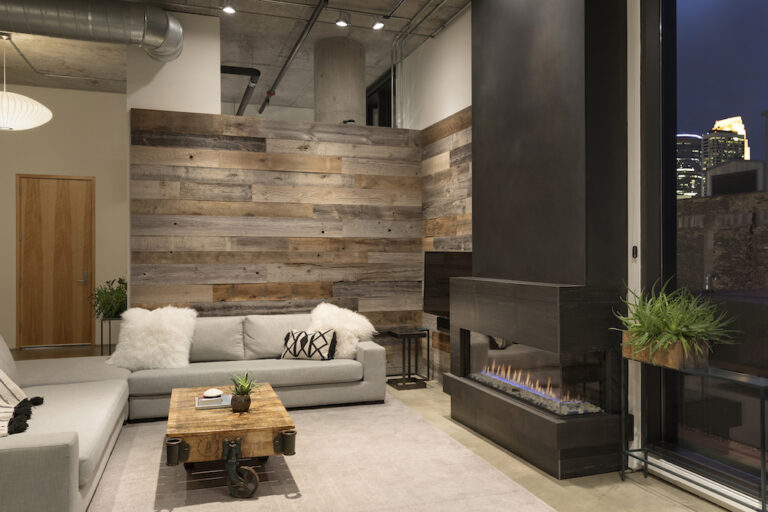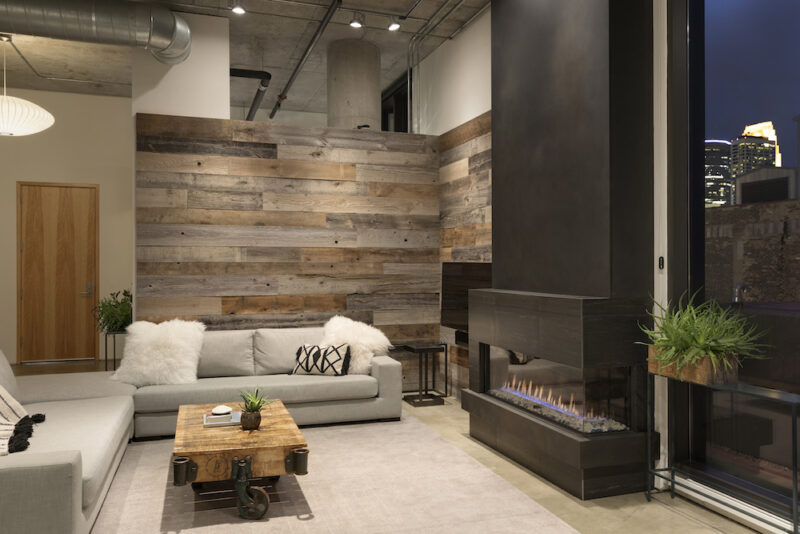 Another wood that works exceptionally well with neutral colors, platinum gray paneling helps to create bright spaces. As you can see from this example, platinum gray thrives in open-planned homes. Platinum gray can work with more vibrant colors, but they should be kept to a minimum and act more as accents. If you do want to add some more color, a yellow chair or other eye-grabbing centerpiece works well in this space.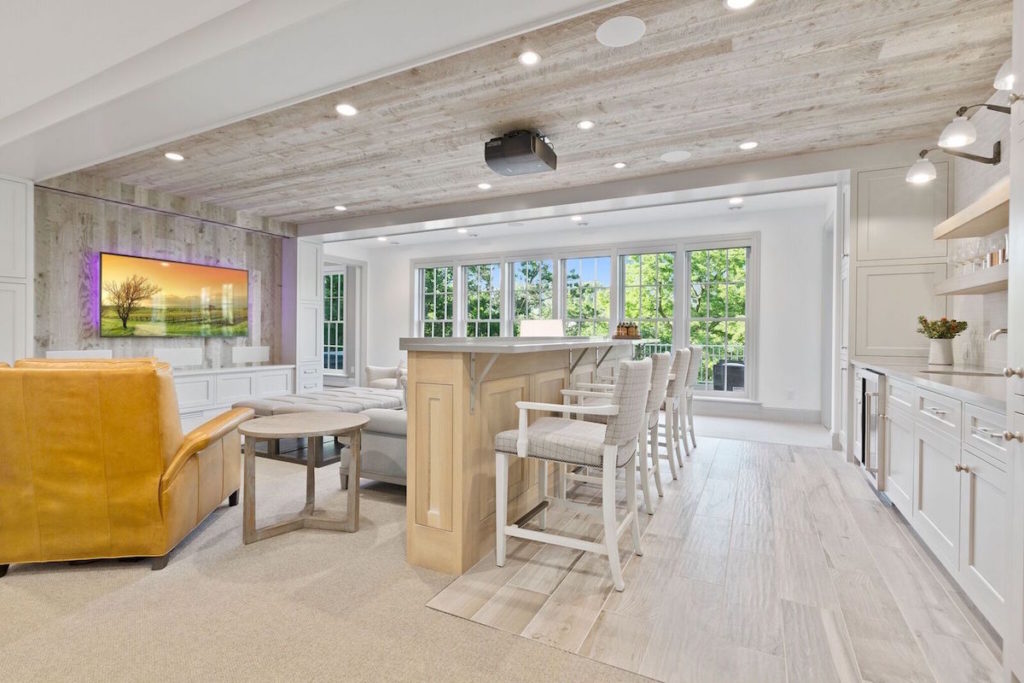 Antique oak wood wall paneling is a classic style that can help make a home a warm and cozy environment. Darker accents and features around the wall are recommended. It also looks great in basements to create an inviting atmosphere for hanging out with friends and family.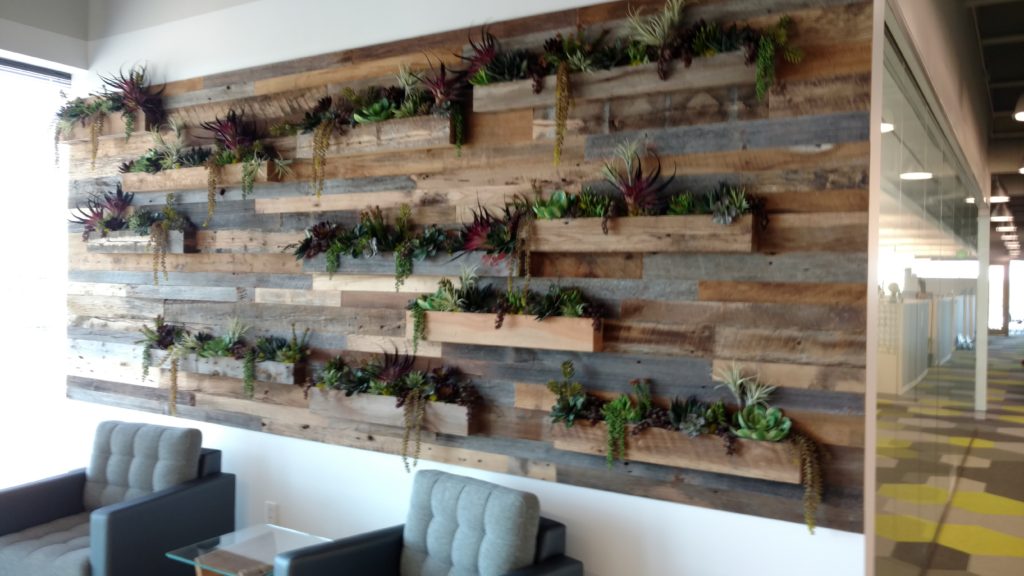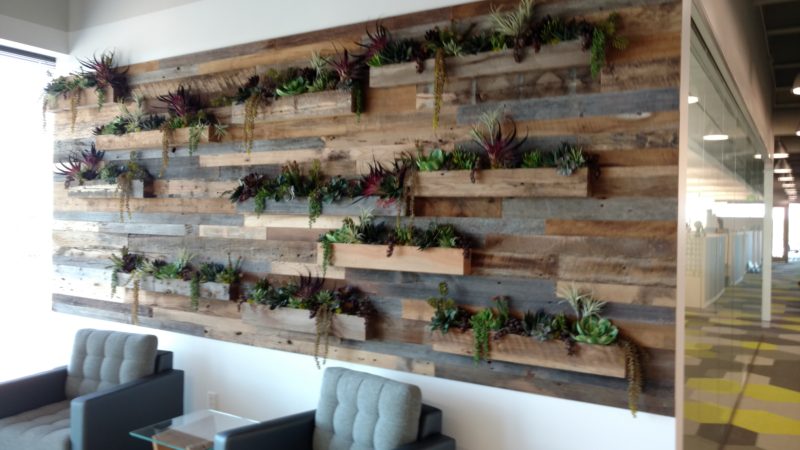 There are a few kinds of wood that resemble the color and characteristics of antique ash. If you want your home to stand out from others, antique ash is a great option. While neutral accents can be used in rooms with antique ash, more colorful detailing is suggested to bring out the charm of ash walls.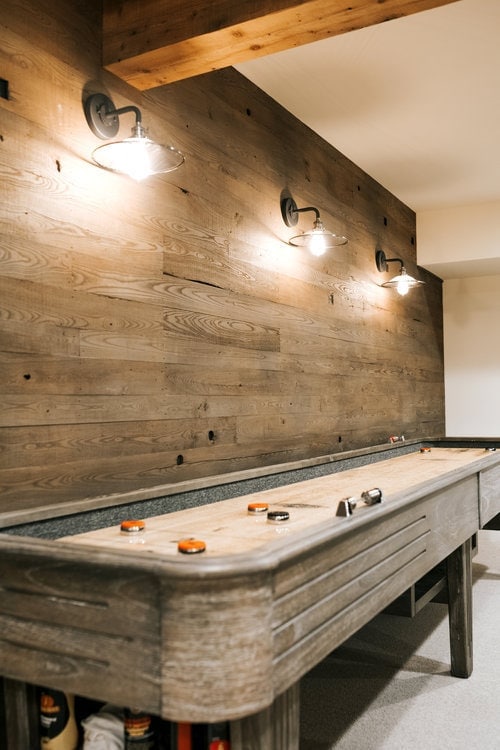 When you look at douglas fir, the first thought that may come to mind is a cabin. That's because this type of wood is extremely common for those Northwoods cabins that are so familiar to us. It creates a warm, comforting space and pairs well with just about any accent color Often when Douglas Fir is used; it is the primary material used throughout the interior of a home or cabin. But with all these woods, it's up to you and your creative preferences in terms of how to accent your walls.

Similar to weathered antiques, the faded red barn wood is a unique type of wood that you don't see a whole lot. Red accents work great together with faded red barn wood, as well as dark gray colors. Overall, faded red barn wood can be a bit tricky to decorate around because of its unique mixture of colors. But, if you can pull it off, it looks fantastic.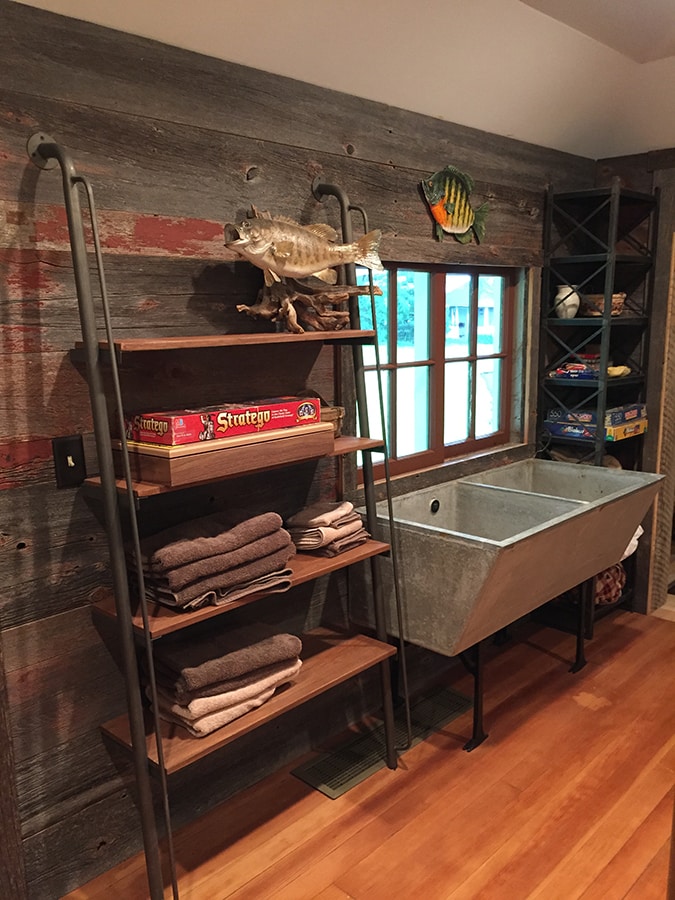 Antique elm is a very common wood to use with modern homes because of its lighter tone, which meshes well in a modern home. Another wood that thrives in open spaces, elm is a gorgeous wood that can be used with multiple different colors and accents. While the room above uses white as a primary accent, gray, blues, and other darker tones can be used as well.

Because of the detailed splash of colors that mixed hardwood provides, it works great as the focal point of the room. Neutral colors should be incorporated into the room to help draw attention to the hardwood walls. Rustic yet gorgeous to look at, mixed hardwood is a favorite amongst our customers.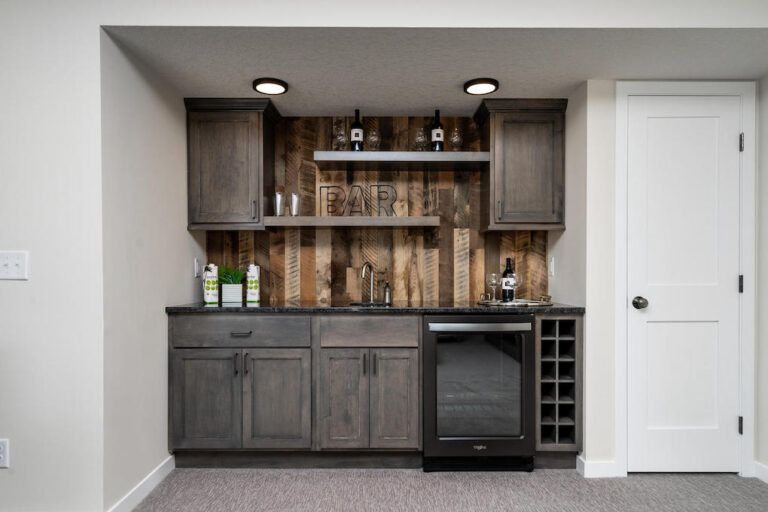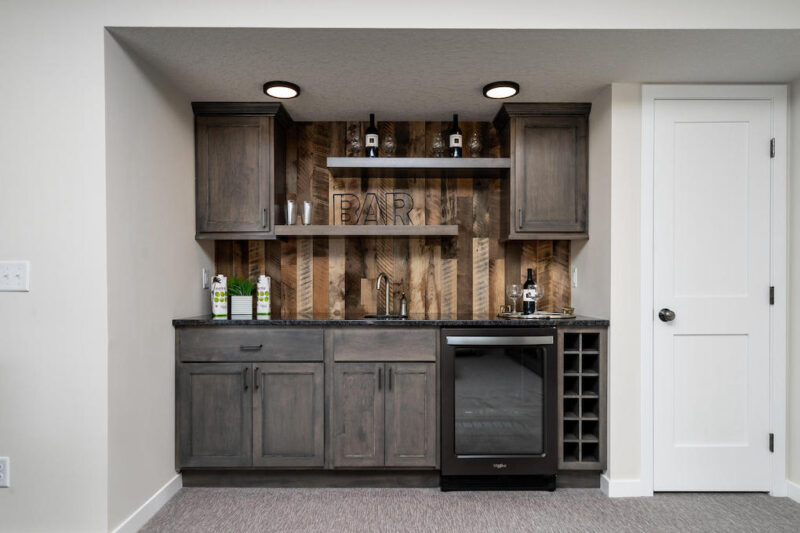 Wormy chestnut is a very versatile wood, in that it can be used in cabins and cabin-themed homes, as well as in modern homes. It works well when it is accented with darker wood and looks best when accompanied by neutral colors. Oh, it also doesn't hurt to have a stunning lakeshore view in the space too.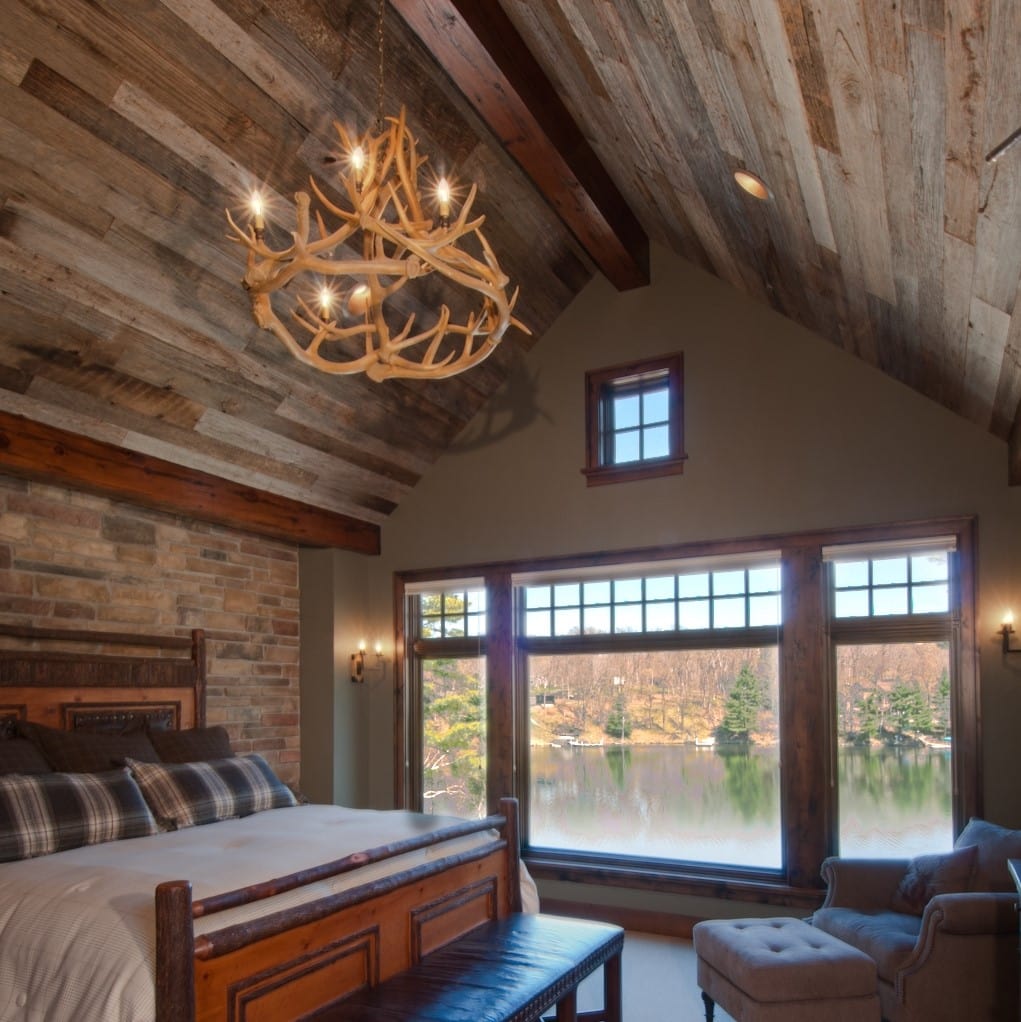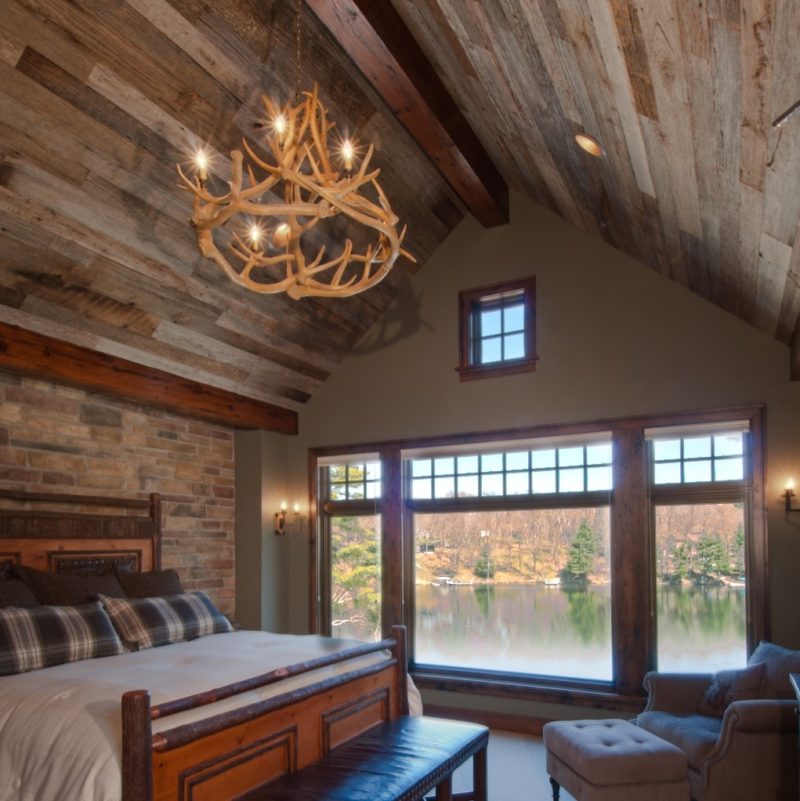 While this example displays heart pine on a ceiling as opposed to a wall, the style principles remain the same. White is a great accent to use with heart pine timber, but just like with the antique elm, blues and grays and other dark tones also work well with this light-colored wood. Heart pine timbers is another wood often seen in modern homes.

If there is one thing you should know about us, it's that we are obsessed with shou sugi ban wood. This type of wood creates an incredibly unique home experience and will impress guests for years to come. Shou sugi ban works best with other dark colors, but other lighter wood accents can also be used (such as the bed in this example).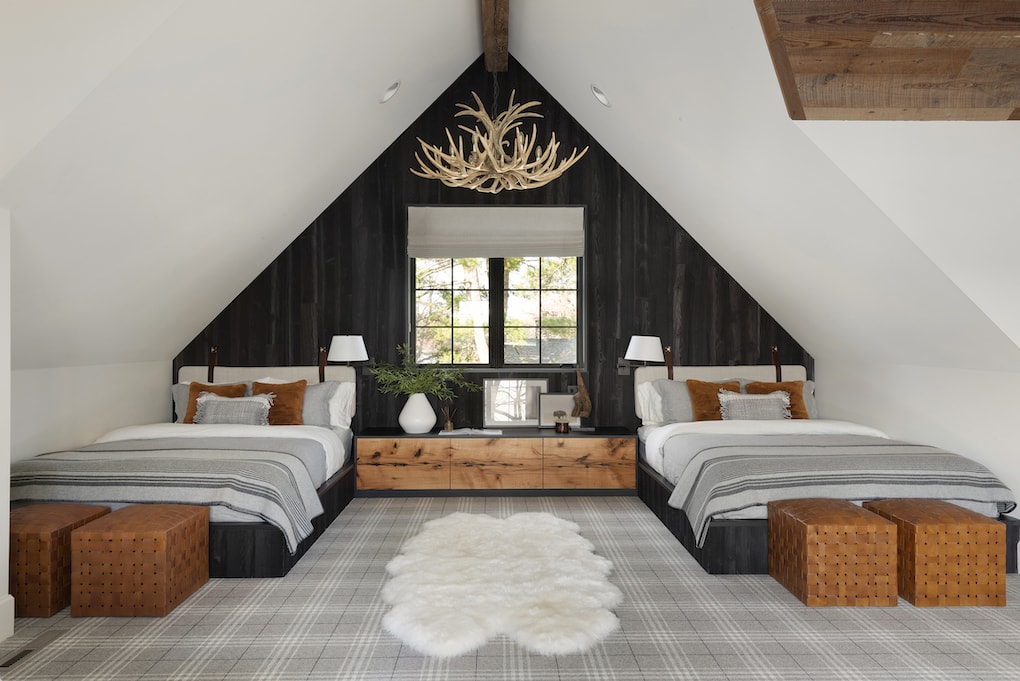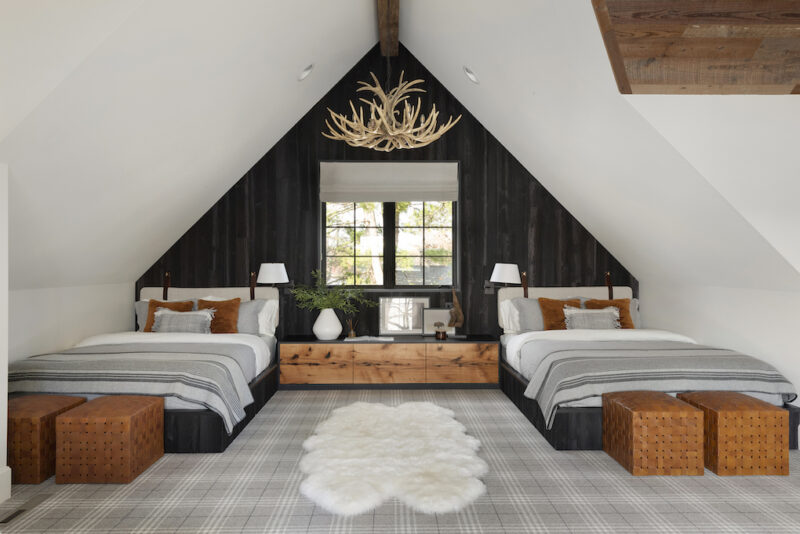 Average Cost of Reclaimed Wood Paneling
When it comes to the cost of reclaimed wood, it can ultimately depend on the type of wood you choose and where you choose to purchase it from. Every mill or reclamation site is going to put a slightly different value on different types of wood. For the purposes of this blog, we'll give you some of the common and average costs.
One thing to notice when it comes to the cost of reclaimed wood is that wood that is less common is almost always much more valuable. Hardwood and exotic woods are almost always
Barn Wood: Barn wood is typically easier to find than most wood paneling options that are out there. This makes it one of the more affordable options coming in right around $8 – $12 per square foot.
Hardwood: The total cost that you pay for reclaimed hardwood will ultimately depend on the type of wood that you end up getting. Nonetheless, the average cost is almost always greater than $12 per square foot.
Softwood: Softwoods grow much faster than most other wood options. Because they're more abundant you can expect them to be a bit cheaper with an average cost of around $5 – $10 per square foot.
Exotic Woods: Exotic woods are the hardest to put price tags on because some of them can be very expensive and others are much more affordable. Expect costs to range from $10 – $40 per square foot.
How To Incorporate Wood Wall Paneling In Your Home
We all love looking at beautiful home design pictures online. But when it comes to making the changes to our own homes, we are at a loss. It's no different for wood wall paneling.
Finding the right room in your home, setting the room style up in a way to compliment the new wall, and choosing the right wood paneling is a complicated process. So if you haven't done this before, here are some quick tips to get you started on the right foot.
Take Your Time when Considering Reclaimed Wood
We know it's exciting to remodel and design your home, but don't rush it. The last thing you want is to move too quickly and install reclaimed wood paneling you end up regretting and want to change. Slow up, consider your options, and pull the trigger when you've had time to think about your new remodeling project.
Find the Perfect Wall for Reclaimed Wood
What is the room's current layout? Is the room positioned to highlight an accent wall, or do you need to move some things around first? Is there good lighting? These questions may seem obvious, but failing to ask them would diminish your wall's stature and effect.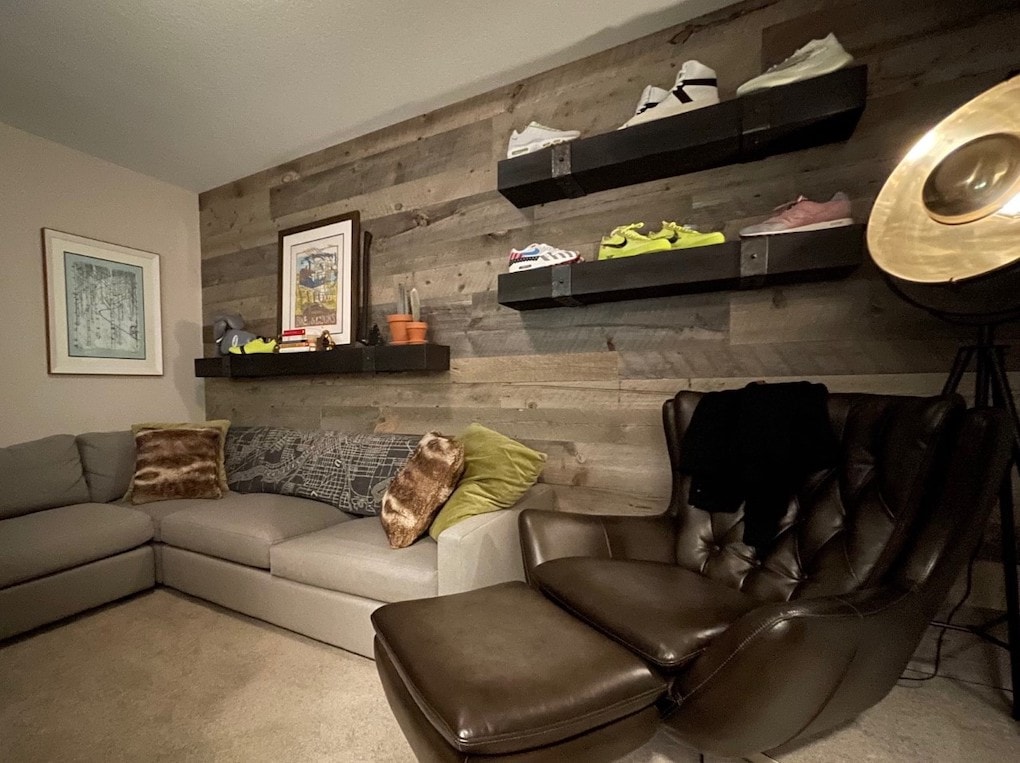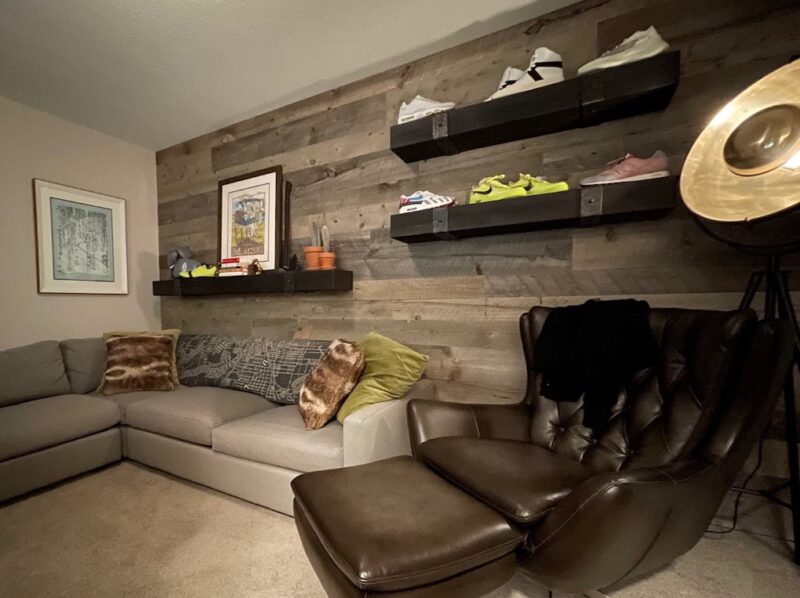 Pick the Wood Paneling that Goes Best with Your Room, not just the One You Like
Looking at reclaimed wood in a store, as opposed to in your place, are two very different things. Pick the wood you want, but make sure the wood looks as good in your room as it does in the store.
Contact Manomin For Your FREE Quote
Finding the perfect wood wall paneling for your home can be a complicated process. There are numerous factors to consider when making this big remodeling move. If you didn't find what you were looking for in this post, be sure to check out the rest of our blog for more reclaimed wood tips. Also, give us a call at (651) 615-2093 for a FREE Quote & to see how we can help with your home building needs.