Brown, clear, tinted, poly coating, clear coat– there are so many incredible wood stain options, how are you supposed to know where to start?
Everyone has experienced that clueless feeling when walking down the paint and stain isles in a huge hardware store. But not after today's post. You can be confident in your knowledge of the best wood stain options for your home's interior. But first, what's the difference between interior and exterior wood stains?
Interior Vs Exterior Wood Stain
Interior stains are very different from exterior stains. They achieve different purposes altogether. Interior stains are lighter and less intense than exterior because they have less to worry about from the elements, such as rain and other precipitation.
You can use an interior stain on just about anything, but it is mostly used for things such as floors, furniture, cabinets, or decor pieces. Here are the 6 best wood stain options for your home's interior projects.
6 Best Wood Stain Options For Interior
1. Varathane Premium Wood Stain
This stain is reliable, performs well, and lasts forever. It's been a top choice for many homeowners and interior designers over the years, making it an easy addition to our list.
One of the benefits of choosing Varathane is that there are a dozen or more color and finish combinations to choose from. Varathane dries quickly and looks great with just two coats. Find  Varathane premium wood stains here.
✅ Pros:
Good value
Long-lasting
Dries quickly
Covers well
❌ Cons:
It can be hard to get the color right
Produces a strong odor
2. Minwax Penetrating Stain Wood Finish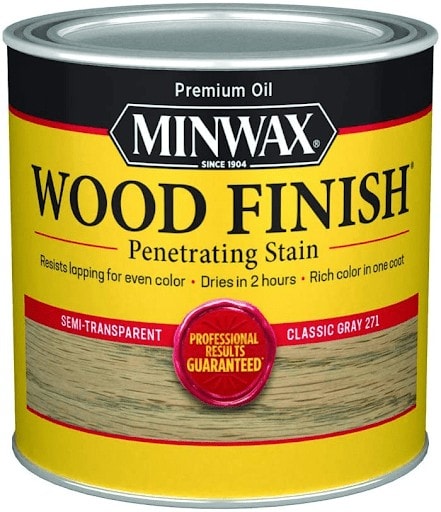 Minwax provides a thicker stain option with their products. The Minwax penetrating stain products dry in roughly 2-3 hours and cover very evenly for maximum protection and lifespan.
Minwax also has much less of an odor, making it more friendly if you're staining a large area of your and living in the home at the same time.
✅ Pros:
Offers a natural appearance
Low odor
Even coverage
❌ Cons:
Can seam dark
Slower drying time
3. Saman – One Step Wood Stain and Varnish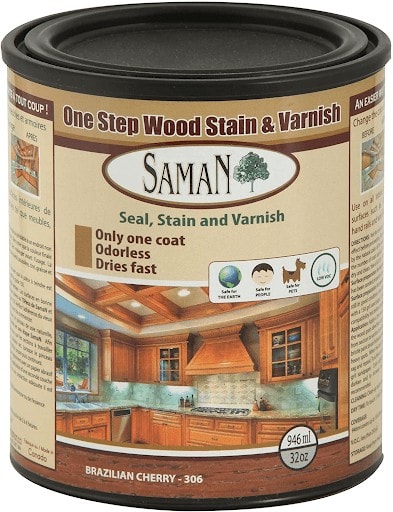 The Saman product lines are full of water-based stains that provide equally as impressive results as oil stains without the use of oil. Because these products are water-based, they're essentially odorless and dry quickly.
Water-based stains are much more difficult to apply, but they're easy to clean and much better for the environment. Most Saman products can be applied with just one coat.
✅ Pros:
Water-based
Quick-drying
Only takes one coat
Easy to clean up
❌ Cons:
Looks slightly opaque
Difficult to apply
4. General Finishes Wood Stain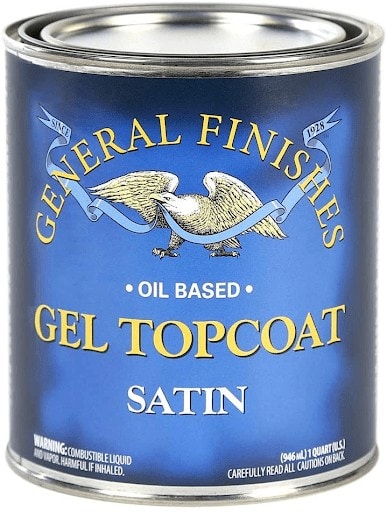 General Finishes wood stain options provide beautiful restorative results that are easy to accomplish. It's a popular choice for many, but it is a little bit more expensive than the other options.
Many homeowners use this product for refinishing furniture to its original beauty and appearance. It's easy to apply and won't run or drip easily.
✅ Pros:
Vivid results
Great restorative properties
Easy to use
❌ Cons:
5. Varathane Premium "Fast Dry" Wood Stain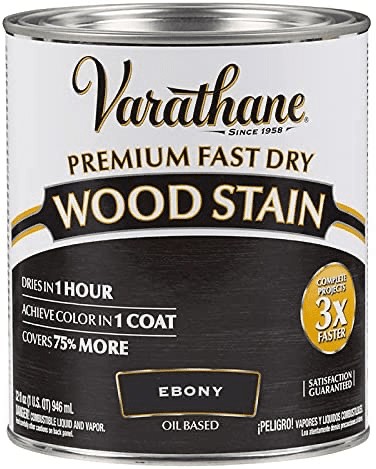 Varathane made it on our list twice because of their classic vs. premium options. Varathane classic is a great and very cost-effective stain, while Varathane Premium fast dry provides a faster drying and better coverage approach.
Just one quart of the premium stain will cover nearly 275 sqft with ease.
✅ Pros:
Fast drying
Premium coverage
Rich, clear finish and color
Dozens of color options
❌ Cons:
More expensive than other options
 6. Minwax Wood Finishing Cloths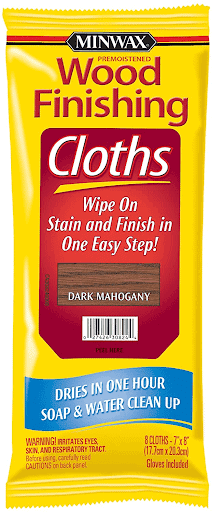 Getting a paintbrush out and cleaning everything up after a project isn't easy, and it's by no means fun (unless you love painting and staining). But, for most, an easier option is these Minwax wood finishing cloths.
Applying a stain with a cloth is an easy way to quickly cover a large area without spending too much time carefully going over things with a brush. Just be sure to wear gloves while you're applying this stain.
✅ Pros:
Easy use
Goes on smooth
Looks great
Perfect for small projects
❌ Cons:
Won't always cover evenly
Can leave spots
Choosing the Right Wood Stain for Your Home
When you know exactly what you want your project to look like and the material you're staining, it's easy to choose the right stain.
Don't rush into choosing a wood stain because each is different in its own way, and each one will provide slightly different results. If you're stuck between two or three different stains, buy a pint or get a sample and test it on the wood you'll be staining.
Here are some more factors to consider:
What Type of Wood Are You Staining?
If you're going to be staining a floor, it will have an entirely different color than a desk or table. Not only because those are different items with different uses but also because they're made from different woods.
Different woods will respond to the same stain in very different ways. Some stains may make one wood darker and another more yellow or red in hue. That's why it's always a good idea to test different stains so that you can be confident in what you're getting.
Wood Stain Opacity or Clarity
Some stains are meant to be opaque, and others are meant to be clear. You'll want to choose an opacity or clarity that will match the look you're going for in your home. If you want a richer, darker color, go with an opaque stain. But if you're looking for a natural wood finish, you'll want a clear stain that has a high clarity rating.
Most stains will clearly state how well you'll be able to see the wood or how much they'll affect the color of the wood.
Water-Based vs. Oil-Based Wood Stains
Water-based stains are easier to clean up and less toxic than oil-based options. But, you'll want to make sure that your wood is prepared for a water-based stain before applying it. These stains don't always take as easily and need to be applied carefully for optimal performance.
Oil-based stains can be more difficult to clean up, but they will leave behind richer color tones in the wood. Oil-based is easier to apply, but they are much more toxic and can be harmful to breathe in while the stain is drying.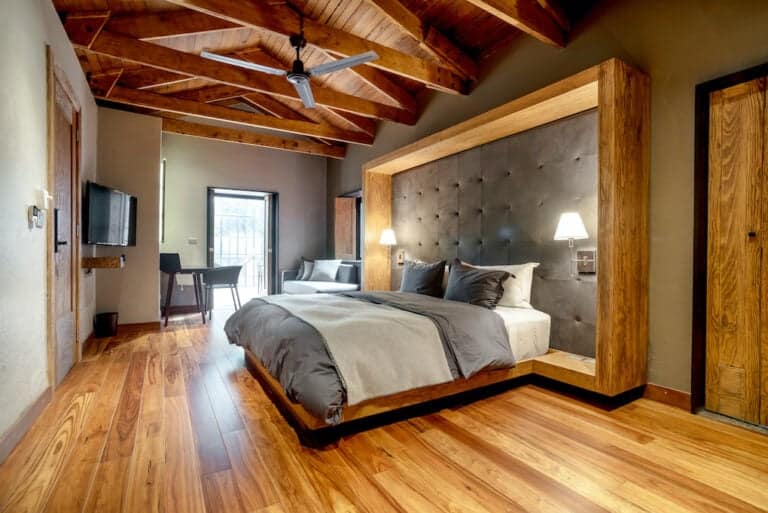 Finding the Right Wood for Your Project
Stains can make a huge impact on your finished product, but the wood you choose is the foundation for that stain to be on.
Reclaimed lumber is an excellent option for your next home project because it offers character, life, and sustainability to whatever you're working on.
At MR Timbers, we provide premium reclaimed wood to our customers for any project ranging from doors to floors. Contact us today to learn more or receive a free estimate.