We've been working through several different types of furniture made from reclaimed wood products lately. Today we're talking about reclaimed wood sofas.
There are many benefits to reclaimed wood sofas and the aesthetic that they can add to a room. The best part about a sustainable and green sofa option like this is that it's very original to who you are and what you like.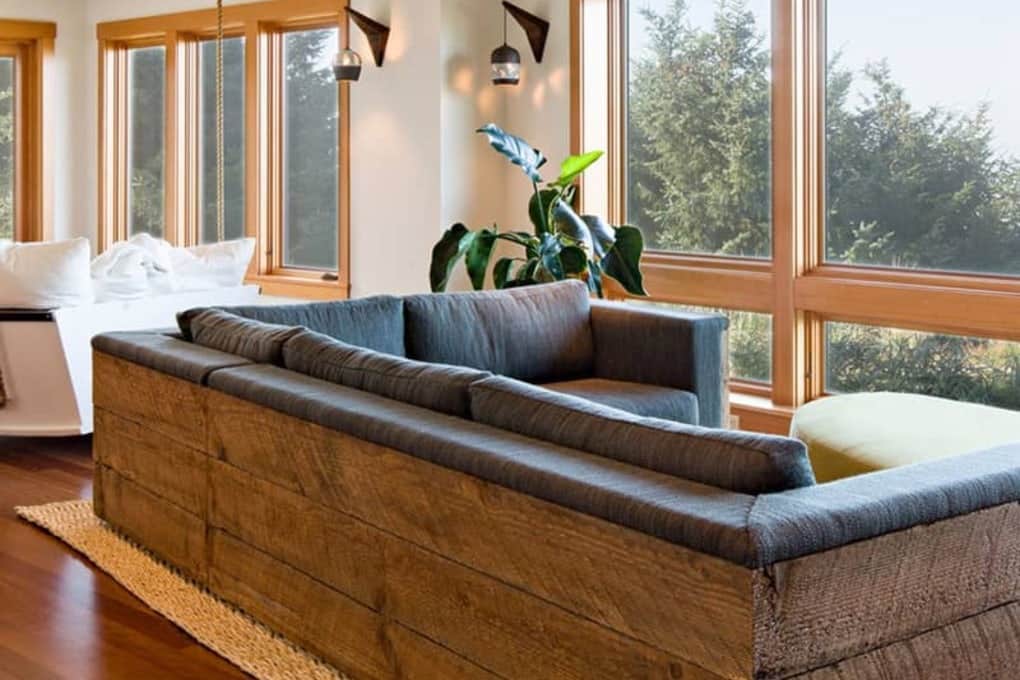 Where to Buy Reclaimed Wood Sofas
There are a number of different options out there for reclaimed wood sofas. You can find them in all types of furniture stores and specialty stores, but we'll make it easy for you and share some of our favorite places.
Reclaimed Wood Furniture On Etsy
You can find just about anything on Etsy, and that's why it's one of our favorite places to look for handmade wood furniture. You can find reclaimed wood couches and sofas with all different variations, as well as some other great reclaimed wood pieces. A lot of the options on Etsy are sofa bars or tables that can be a great addition with your current sofa.
Woodland Creek's Log Furniture Place
Woodland Creek's Log Furniture Place company builds some beautiful pieces of furniture. They offer reclaimed wood sofas and couches in a variety of styles and have some reclaimed wood tables that look beautiful on their own. Sofa tables, drawers, vanities, and coffee tables are all products that this company carries and builds beautifully.
Zin Home Modern Furniture
Modern furniture and sofas are what Zin Home does best, and there are tons of sofas and furniture to choose from on their website. We highly recommend checking out Zin Home if you're looking for something modern, contemporary, and sustainably made.
Reclaimed Wood Sofa Inspiration
If you're looking for inspiration, let us help you! Of course, finding the right reclaimed wood sofa is essential, but sometimes you just need a little bit of inspiration to get started.
Here are some of our favorite wood couches and sofas that you can use as inspiration for your next living room remodel or redesign.
We love the simplicity of this reclaimed wood sofa option. The steel legs help to add contrast to this generally quite simple piece. And its natural style can complement any kind of decor that you're using in your living room.
While simple like the one before it, this sofa has a bit more of a modern touch to it. For anyone going for a mid-century modern look, this reclaimed wood piece would be perfect!
Interior Design Tips for Reclaimed Wood Sofas
Finding the right sofa can be difficult, and it can be even harder to get your interior design nailed down. From decor to wall colors, there's a lot to work out. We can help walk you through different tips and styles for designing and creating the perfect living room with a reclaimed wood sofa.
The first step is going through the reclaimed wood sofas and picking out your favorite. There are quite a few different variations to choose from, and they all have a slightly different style.
Next, you'll get to start decorating around your new centerpiece. You can use reclaimed wood decor or contrast it with more modern and contemporary pieces. The choice is yours and depends on what you like best.
You can also start thinking about the wall colors you want to go with your new living room design. Many people will choose a color that offers a contrast to the color of the wood or the color of the furniture. Check out our guide to reclaimed wood accent walls for more inspiration.
Lastly, find a few other furniture elements to include in your living or family area. You can find reclaimed wood options or go a completely different route. Either way, you'll want it to match your sofa in at least a few different ways, whether that is color, style, or a stark contrast.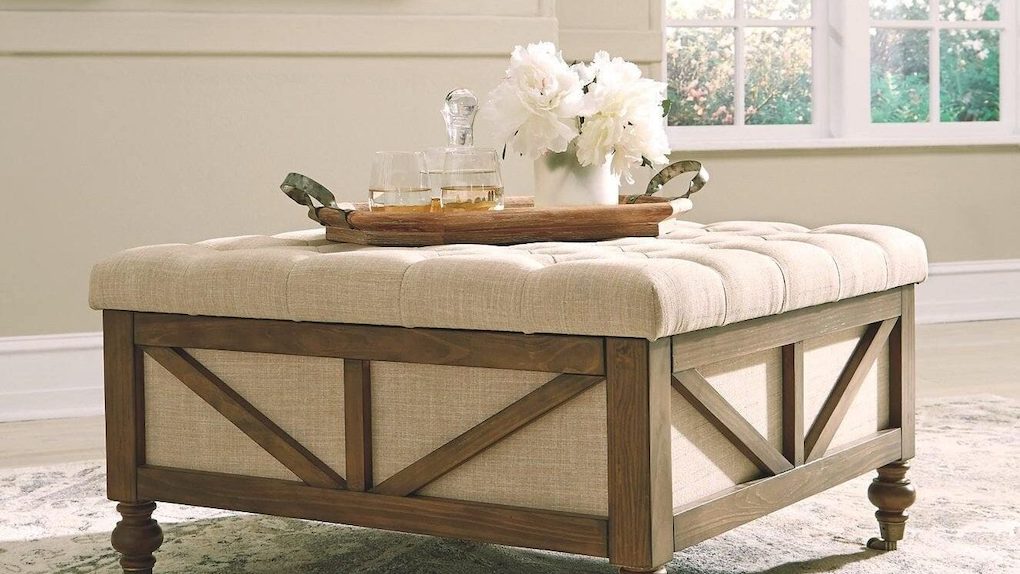 Contact Manomin Resawn Timbers For A FREE QUOTE!
We hope that you can find the perfect reclaimed wood sofa to fit your home. If you're looking at learning more about reclaimed wood furniture, we're happy to help you find some of the best pieces. Just check out our reclaimed wood furniture guide along with some of the other posts on our blog.
At Manomin Resawn Timbers, we love using reclaimed wood to create beautiful products and homes. Contact our team of professionals today for a FREE QUOTE.