There is just something about using reclaimed barn wood in your home that creates a modern and classic feel at the same time. These barn wood wall ideas will help make your home unique and will also assist in making the interior of your home stand out. Not only do these walls look amazing in any home, but they are also extremely durable, so you'll know that your wall will stand tall for a long time.
If you're considering adding reclaimed barn wood to your home, here are 10 beautiful barn wood wall ideas to help inspire your next big project.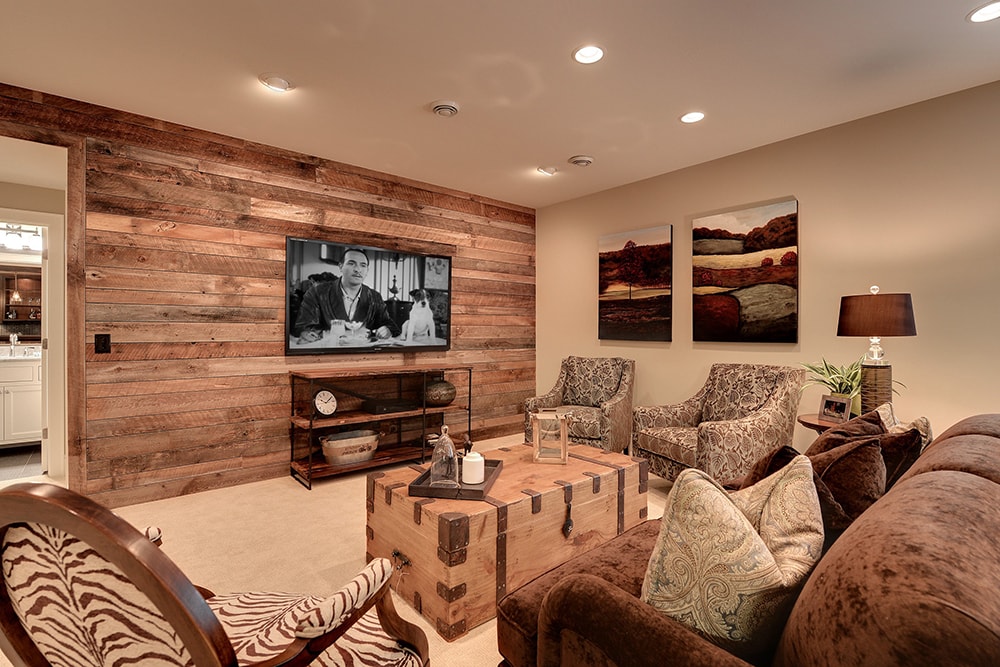 This is project that we helped work on, in which our wood was used to create a gorgeous basement backdrop, perfect for watching movies and hanging out with the family.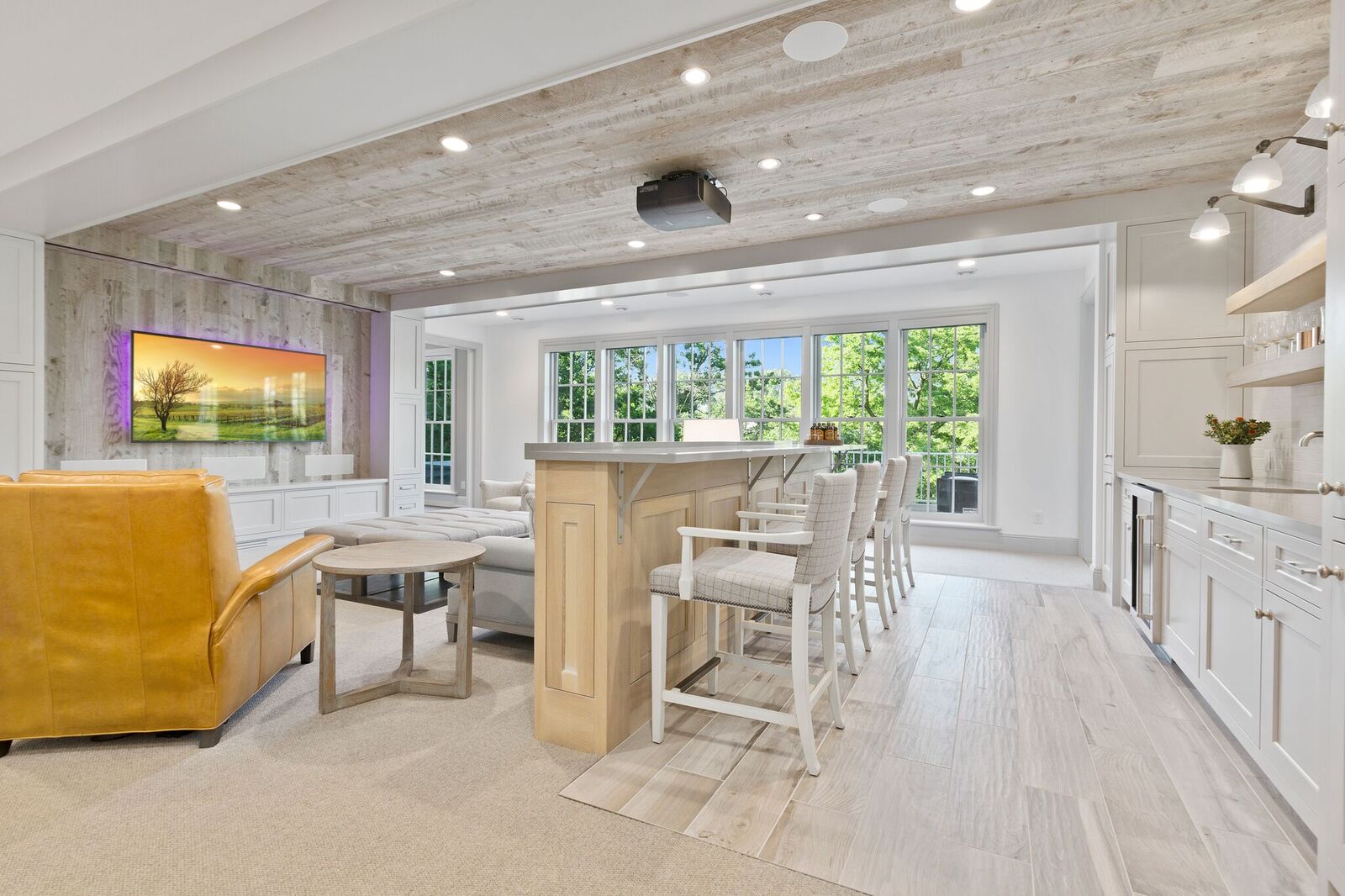 Another project that Manomin wood was used for, notice the juxtaposition of the rough gray boards with the sleek contemporary look.
Your barn wood walls don't always have to be rectangular in nature, as the wood in this bedroom tappers with the slanting in the roof, which makes it look natural and still part of the home.
The bathroom is another great place to for a wood wall, as this one uses it to go all in on the farmhouse style they've created.
Another creative way to use barn wood is on the stair frame, a unique and fun addition to any home.
This small barn wood wall creates a cozy environment for reading and relaxing.
We love the use of this barn wood wall opposite of a regular painted wall. What was once just a regular hallway is now a unique fixture of the home.
This grey barn wood wall paired with these candle-light fixtures helps create that classic feel.
This wall goes to show that you can be extremely creative with how you use reclaimed wood in your home, as it features all sorts of different styles and colors of wood.
The kitchen is another excellent place for adding wood into your home. Leaving space for a bar of white below the wood, this kitchen wall illustrates that sometimes doing less is more
How To Find Barn Wood Wall Ideas For Your Home
Let's be real, looking at these fun barn wood wall ideas may be inspiring, but it's much harder to find the right style for your own home. This is because your home style and taste is unique to you. So if you want to make finding the right wood wall accent easier, here are three things you can do.
Simplify the room. A barn wood wall will be the statement piece in any room. If the place you are adding it to is busy with other design features, your new wall may get lost in the mess. So it's essential to simplify the room before you install your barn wood wall accent piece. 

Use complementary colors. Make sure the colors you incorporate not only complement the barn wood wall but lay a foundation for it to shine its brightest. Colors like white or grey lay a perfect canvas for most any accent walls. Consider the other design elements in the room when choosing a color for your foundational walls.

Embrace minimalism. This theme is found in the previous two points, but it's worth emphasizing. Minimalism lets your accent pieces shine. It says, "focus on this one design element." It naturally focuses the eye on the most stylish piece in the room: your barn wood wall. So declutter, go minimal, and let your wall stand out.
If you have other concerns with adding a barn wood wall to your home, we would be happy to make design recommendations. It isn't always easy, but the warming reward of having a barn wood wall is well worth the work. If you are looking for other tips, you can always check out our blog for more reclaimed wood ideas and inspirational pictures.
Interested in Using Reclaimed Wood with Your Next Home Improvement Project?
If you're considering implementing reclaimed wood into your home, contact us and we'll work with you to bring your next home improvement project to life. At Manomin Resawn Timbers, we have tons of experience working with people just like who want to upgrade their home. Learn more about who we are and check out our available wood options.