Welcome to the Manomin Resawn Timbers Featured Project Series!
With this series, we'll be talking about some of our favorite projects that we've been fortunate enough to be a part of, as we've worked alongside some talented individuals and companies to create some amazing homes. Today, we'll be highlighting this gorgeous contemporary home from Sustainable 9 that features our mixed reclaimed hardwood from both barn walls and flooring.
Sustainable 9 is a modern and sustainable home builder here in the Twin Cities. They use cutting edge, eco-friendly materials and details to their homes and have been featured in the Parade of Homes. As a business that understands the importance of reusing old materials, we were thrilled to work alongside the team at Sustainable 9 to create this beautiful home.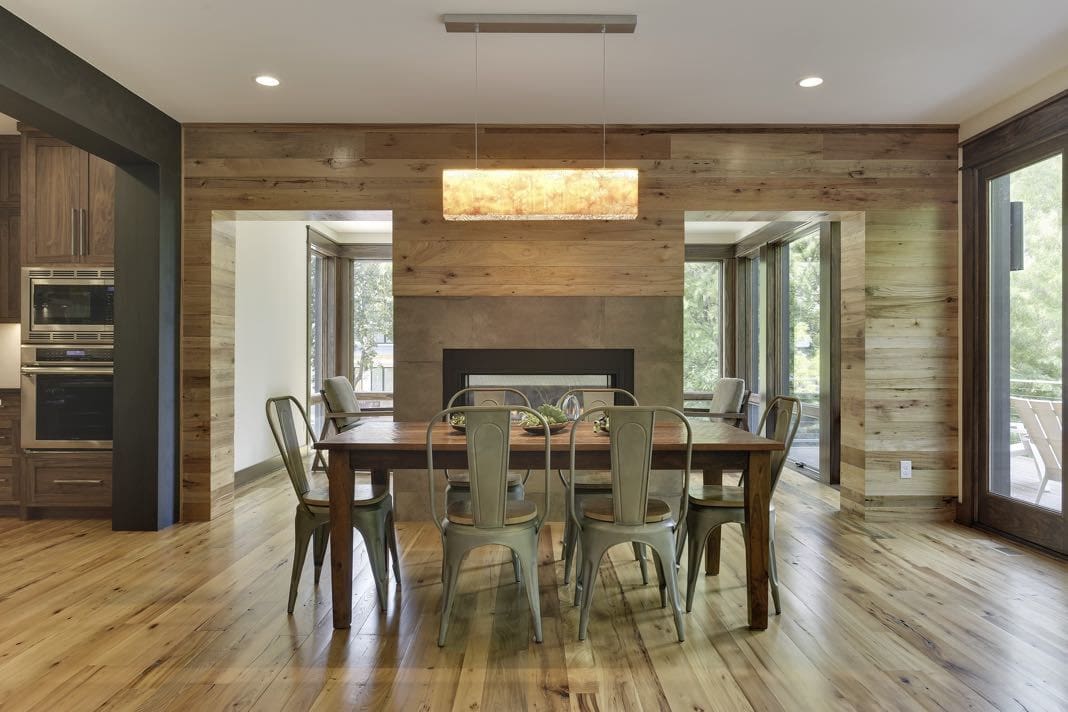 The dining room pictured above is a perfect example of how using recycled wood can still create that sleek, modern look. With barn wood, you have the option to go contemporary or rustic, depending on the species of wood and how it is milled. The paneling you see in this picture is Manomin's antique, mixed hardwood that has been skim planed smooth and pairs perfectly with the design of the home. The consistent use of this wood throughout the house creates a unified feeling inside. Meanwhile, the flooring used is our antique elm, a popular choice amongst our clients.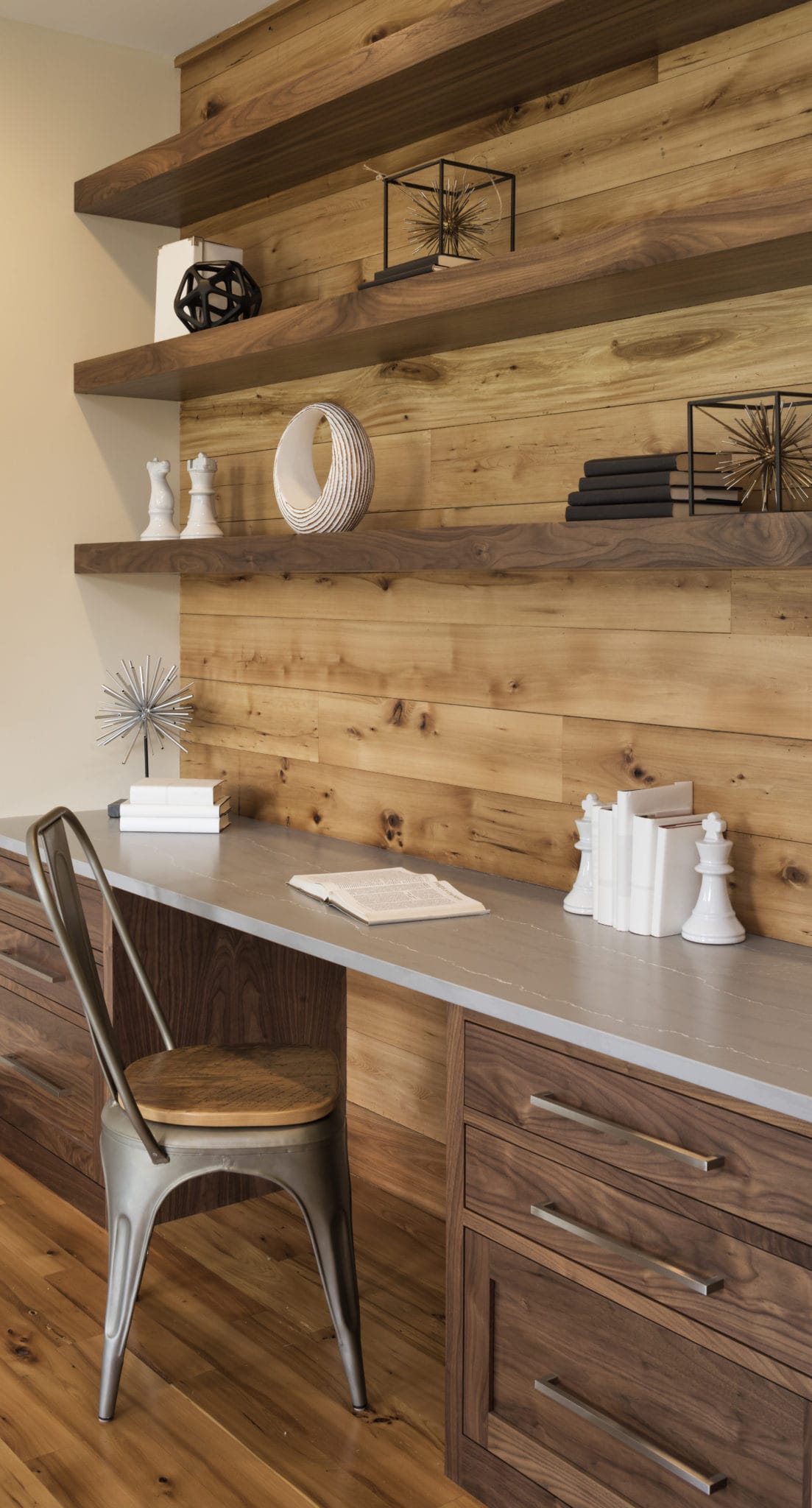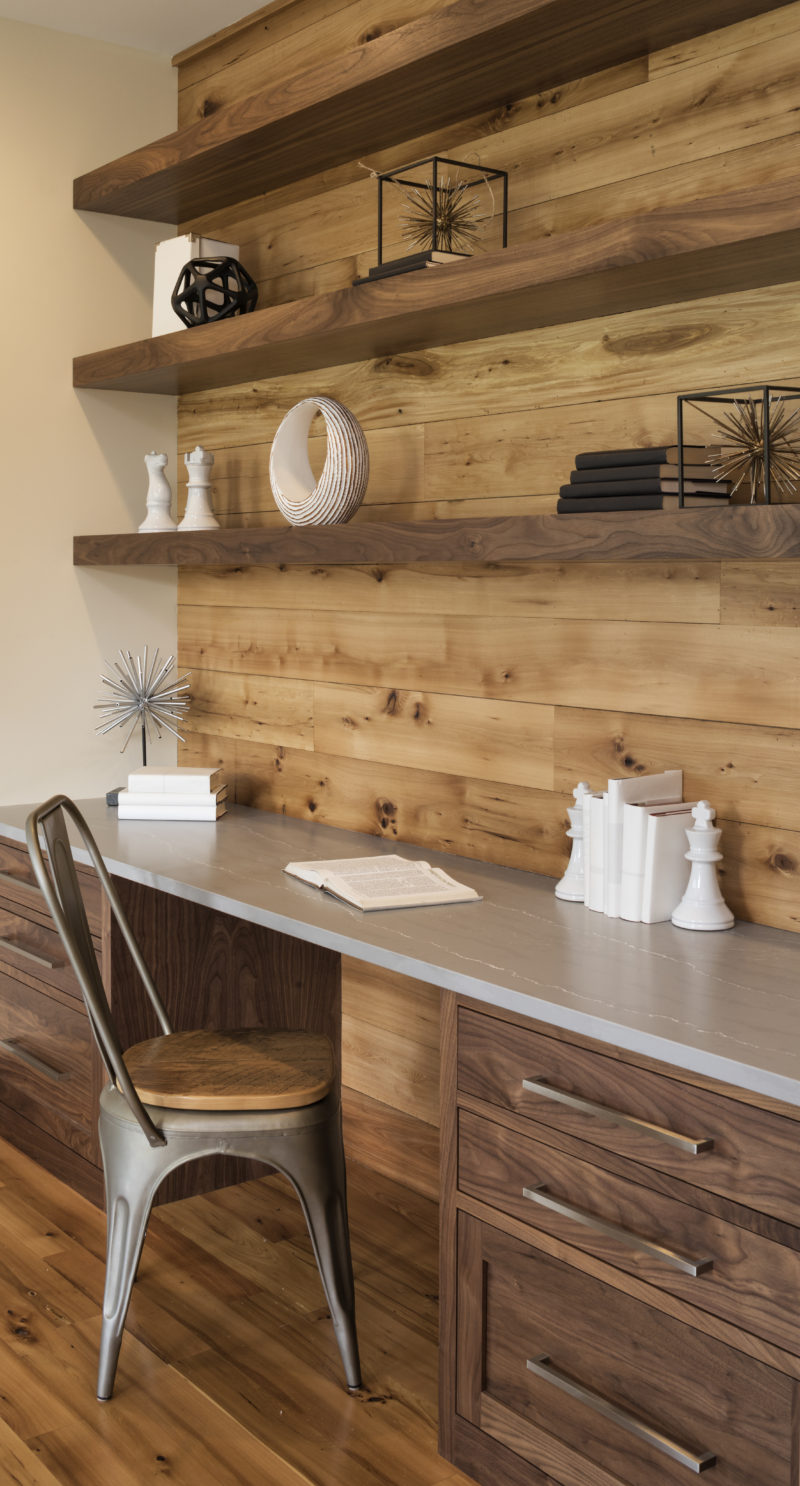 We kiln dried this wood and then heat treated it to get rid of any bugs or larvae. After de-nailing the wood, it is then skim planed, which helps define the lumber better and smooth it out. The mixed hardwood we use in projects like this home consists of elm, ash, maple, birch and "mystery wood." The unique knots and patterns on each piece of wood make this home truly one-of-a-kind.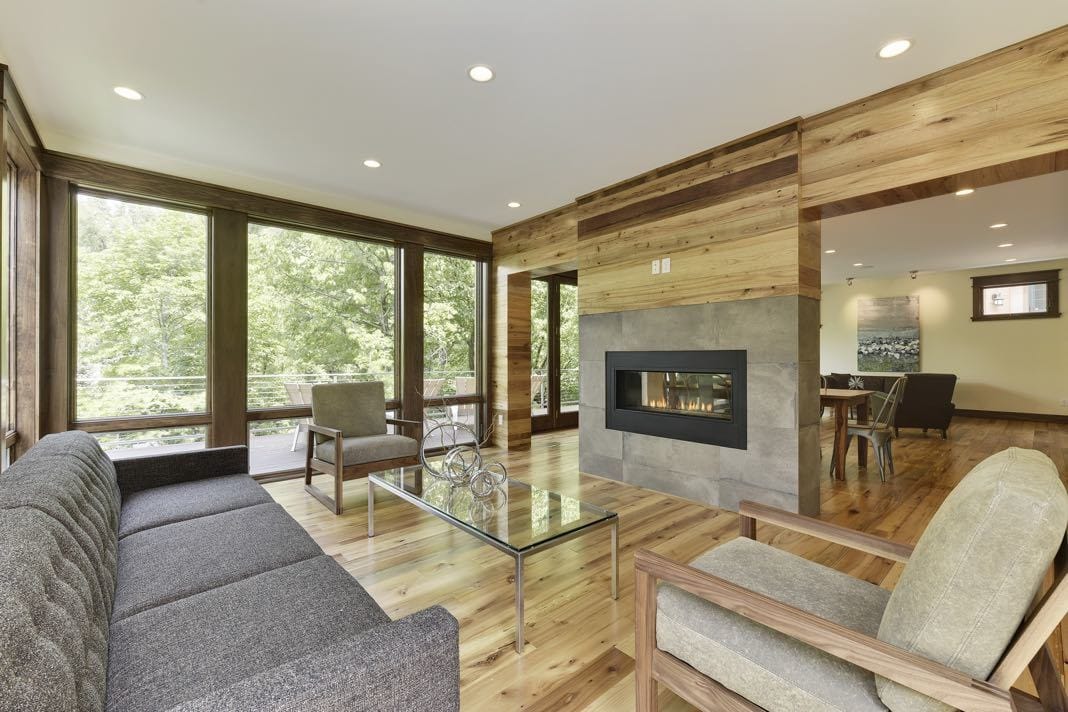 Many consider the living room to be the heart of the home, and this one is no different. The living room in this home, complete with an amazing concrete electric fireplace that compliments the wood and large windows (like what you can find at MWT Windows) with views all around, is a great spot for entertaining company.
Overall, this home is the perfect example of how to incorporate both hardwood walls and flooring into your home and we are proud to have been a part of the construction of this sustainable and modern home. It's a simple home, but the little details are what makes this home exceptional.
Use Manomin Resawn Timbers for Your Next Home Project!
Whether you are creating a new house from scratch or are ready to tackle that home renovation project, Manomin Resawn Timbers is the premier wood supplier in the Midwest and beyond. Taking advantages of other resources from companies such as Dumpster.co Milford area (as an example) to get rid of your old furnishings, you'll be able to create the perfect home in no time. Take a look at our available wood options and discover some of our other favorite projects we've been a part of. We'd also love to meet with you in person to discuss your plans for a future home, or to talk about any home remodeling you're hoping to accomplish. Contact us today to set up a meeting! When it comes to reclaimed wood, no one does it better than Mr. Timbers.