A reclaimed wood chandelier is a stunning way to make your home feel more rustic and cozy. Whether you are looking for just one reclaimed wood chandelier or plan on using multiple chandeliers, there are several places they can hang in your home.
Today we're breaking down some ideas and examples of how you can use reclaimed wood chandeliers in your home and how you can design your home to best fit the chandeliers.
Here are some of the best spots in your home to install reclaimed wood chandeliers:
In the Main Foyer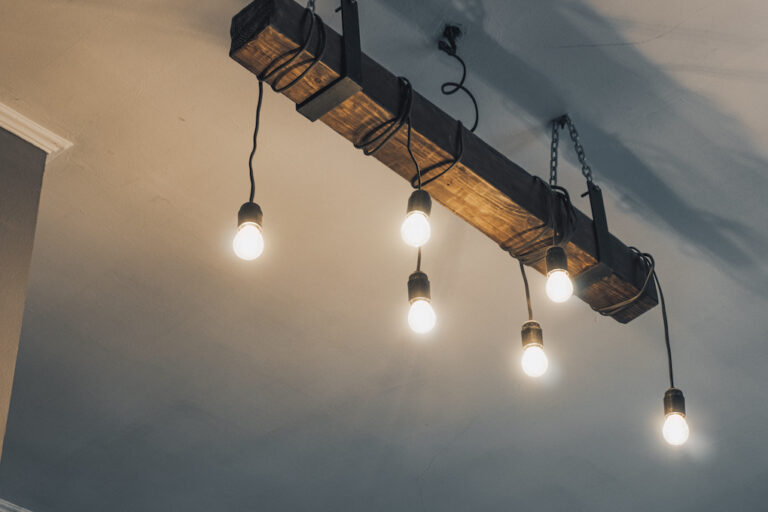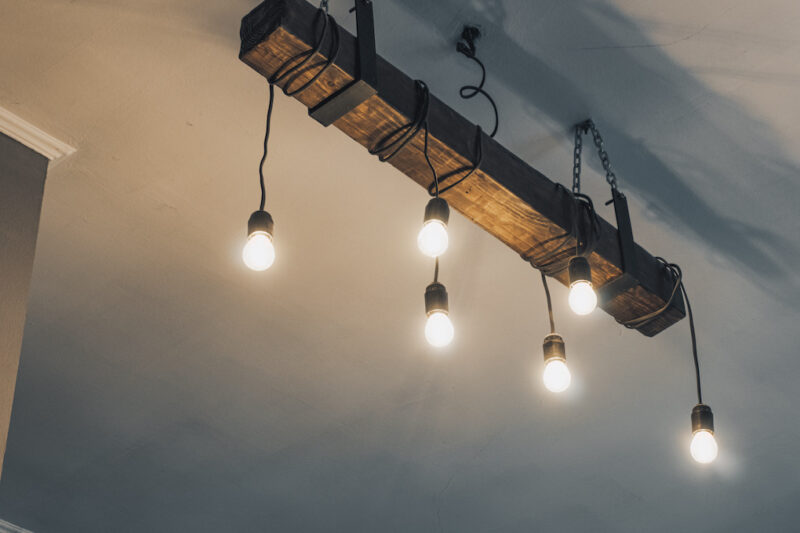 A reclaimed wood chandelier in the entryway or foyer near your front door is a great way to greet guests. You can install one reclaimed wood chandelier high on a wall and then hang two or three more reclaimed wood chandeliers at different levels around it for balance. Depending on the style you're going for, these chandeliers could be simple and elegant, or fun and playful.
Over a Dining Room Table
A dining room is a very intimate space. Wood chandeliers can fit this aesthetic nicely and add a lot to the overall feel of the room. You can install a wood chandelier in the ceiling or high on wall depending on the type of home and chandelier you own. Don't be afraid to experiment a little bit with your dining room lighting placement.
Above or Beside a Staircase
If you want a wood chandelier that is a little more visible, then consider installing them above or beside your staircase. They're perfect for adding some rustic charm to the space and they can create an inviting feel if done correctly! Entryways with tall staircases generally already boast a large chandelier or lighting fixture, so using a wood chandelier in place of a crystal or metal chandelier is a great alternative
In an Office
An easy spot to put your reclaimed wood chandelier is in your office area. You can install reclaimed wood chandeliers to add some personality and charm, while also adding plenty of light during work hours.
In Your Kitchen
There's no right or wrong place to install reclaimed wood chandeliers in the kitchen. You can install reclaimed wood chandeliers on the ceiling above your kitchen island to add some additional light and a natural feel. Hanging a wood chandelier is even better when you can tie it into another piece of reclaimed wood furniture in your home.
The Bathroom
Reclaimed wood chandeliers are a lovely addition to any bathroom. You can install reclaimed wood chandeliers in the center of the ceiling or near your mirror for some additional light and charm! This works especially well in master bathrooms or any bathroom design that you're trying to spice up a bit and break away from the ordinary.
Manomin Resawn Timbers is a great source to find all things reclaimed wood. We offer timbers and reclaimed lumber that is all processed through our facilities to ensure that it's ready for installation in your home as soon as you receive it. Reach out to us today to learn more about the wood that we can provide. Be sure to also check out our blog for more reclaimed wood inspiration.