Whether you've been dreaming of a house with wood walls, are in the middle of a construction project currently, or just moved into a house with beautiful exposed wood, we've got you covered.
Today we'll be breaking down some reclaimed wood wall ideas. These ideas will vary from simple to more complex, but each of them would work in almost any house.
Let's dive in and see how you could use reclaimed wood in your home to create the perfect wall to make your home unique.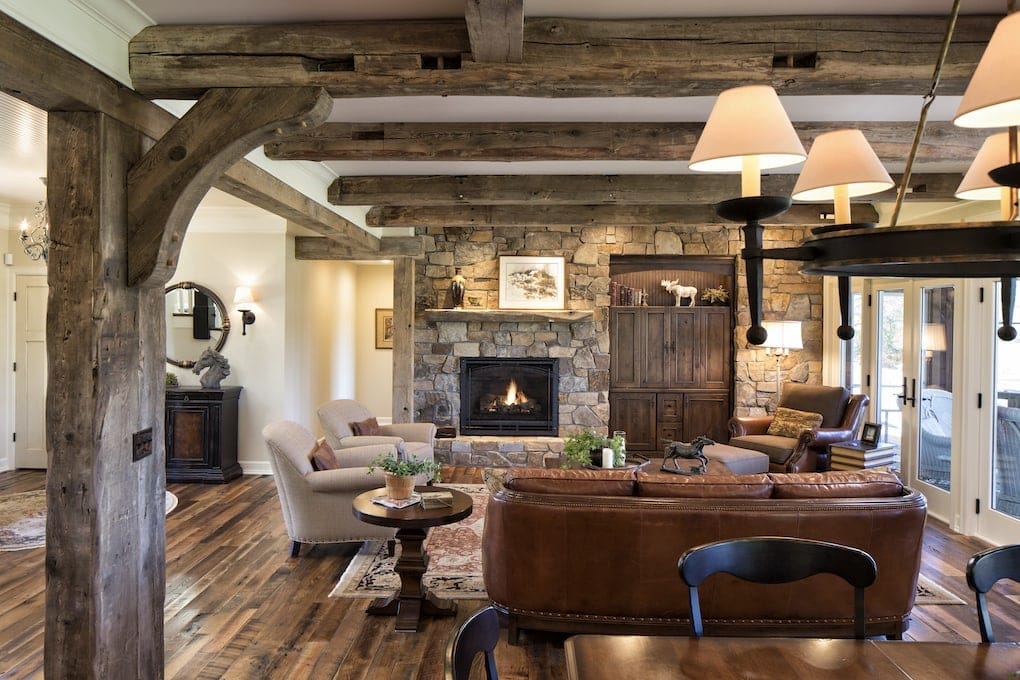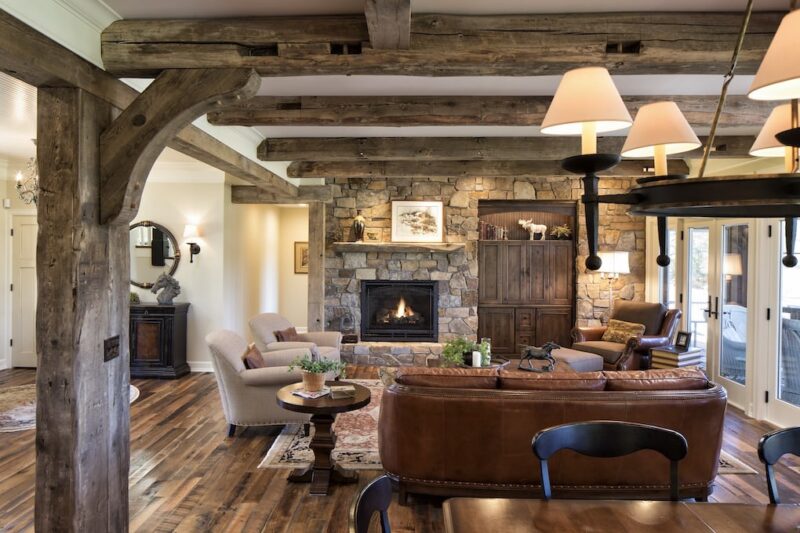 Reclaimed Wood Wall Ideas For Decorating
Wood wall paneling tells a story—especially reclaimed wood paneling. The beauty in it is the life that it's lived before being repurposed as paneling in your home. While it's not something you would find in everyone's home, we think that there's definitely a place in your house for a wood-paneled accent wall.
You might be wondering how to get started. Do you pick up some pallets and add them to a wall yourself or purchase reclaimed wood from a place like MR Timbers and have it professionally installed? There's no right answer because it truly depends on the situation. Here are some of our favorite reclaimed wood wall ideas & tips for decorating.
1. Identify the Tone of Wood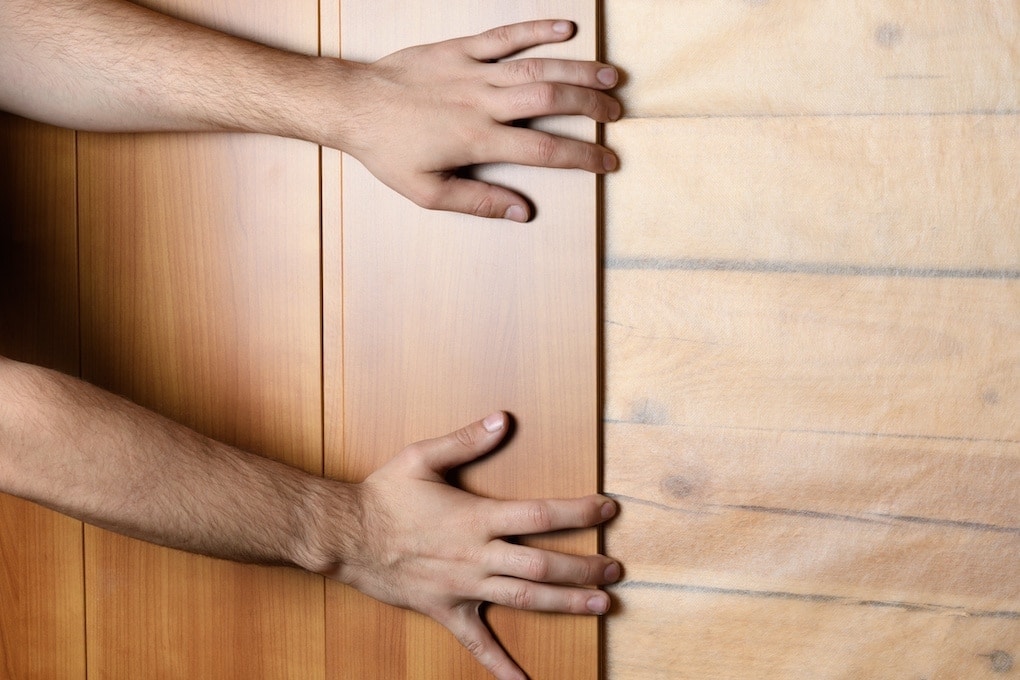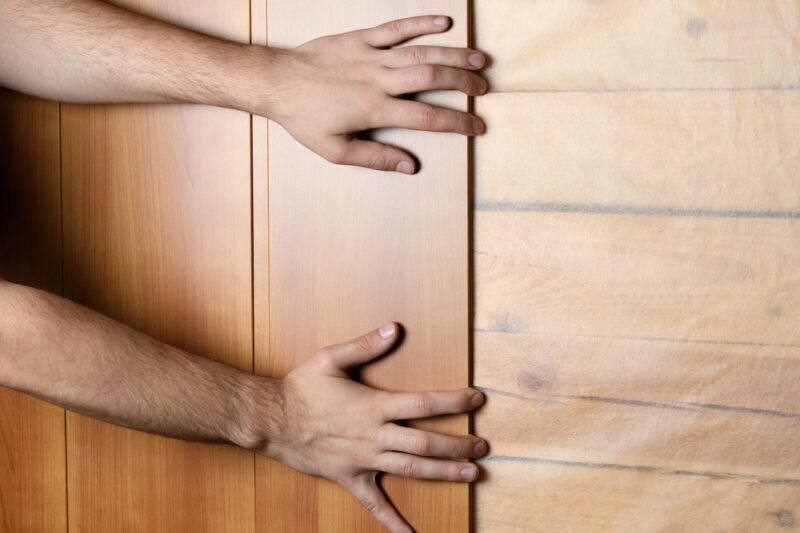 Before we get too far, you'll need to identify the tone of your wood. Sometimes it's painted, sometimes it has a clear natural coat, and other times it can be stained or tinted. Whatever you prefer, it's critical that you match the decore in the room to the color or tone of the wood. This is just the same as if you're matching the furniture you choose for your home to the color of paint on the walls.
After you've identified the tone, you can decide how you'd like to accent or offset it. Let's see those pro tips!
2. Decide on Your Focal Point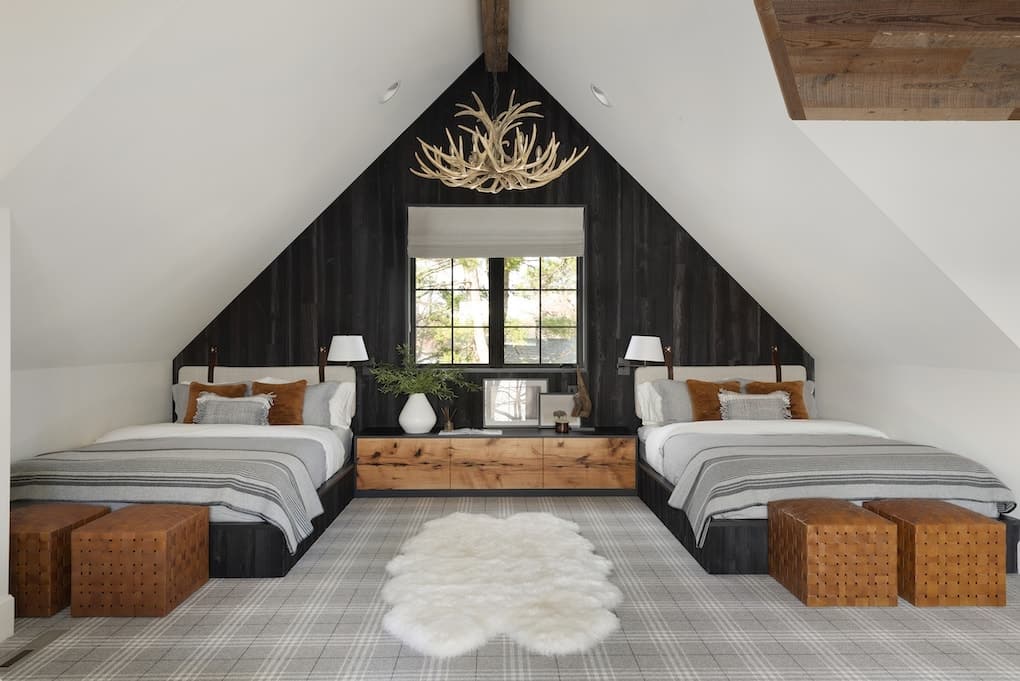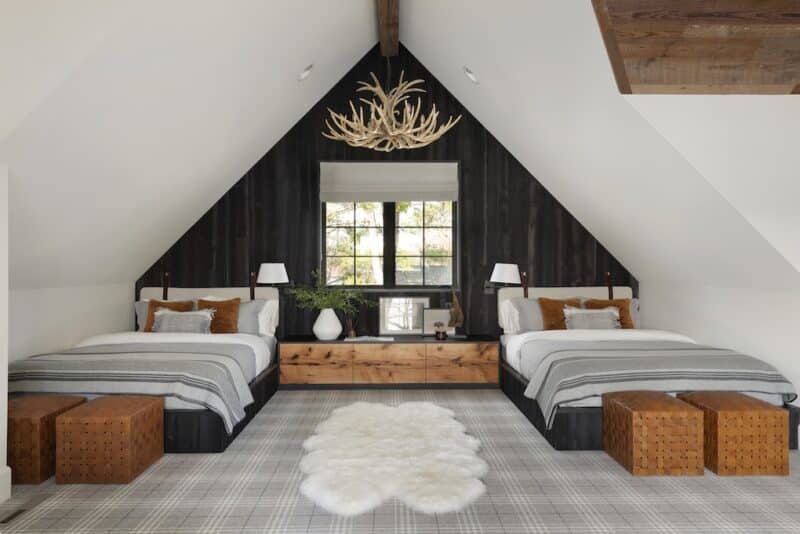 No matter what room you're decorating, there has to be a focal point. It's all too easy to have lots going and, instead of style, chaos becomes the theme. When decorating with wood walls, it's important that you recognize how much of a focal point wood wall are. In many modern homes, it's common to have white or other neutral color walls. In those situations, it's more common for the furniture or wall decor to become the focal point.
You might notice that more neutral wood walls can act similar to neutral painted wood walls, but if your wood is darker, that's completely different.
Dark wood, most often stained, quickly becomes the focal point in most rooms. Because of this, everything from the flooring to the furniture needs to match or be intentionally placed to complement those darker walls.
3. Keep the Wood Natural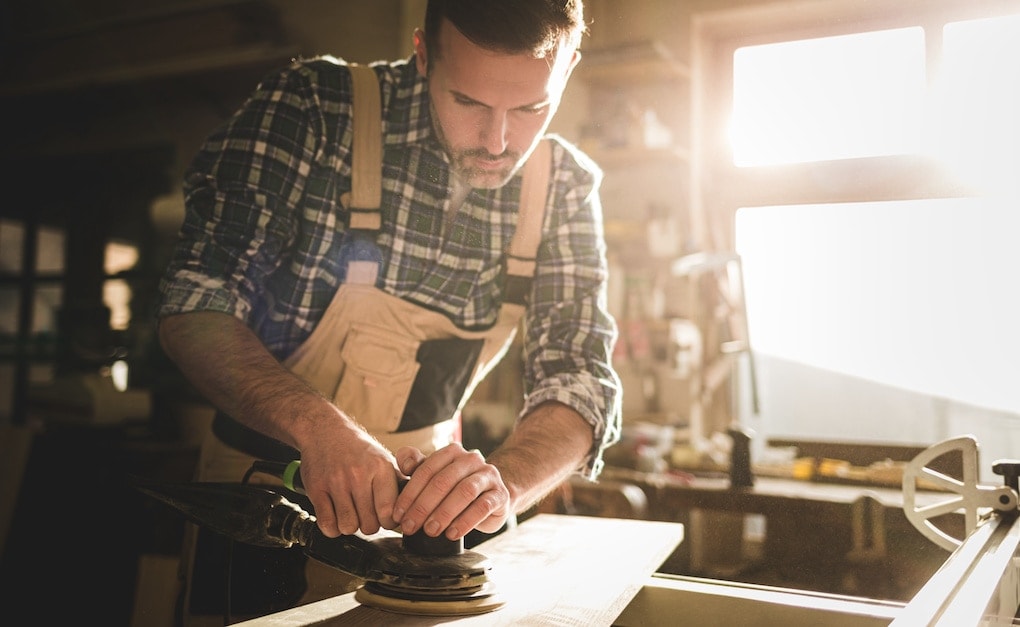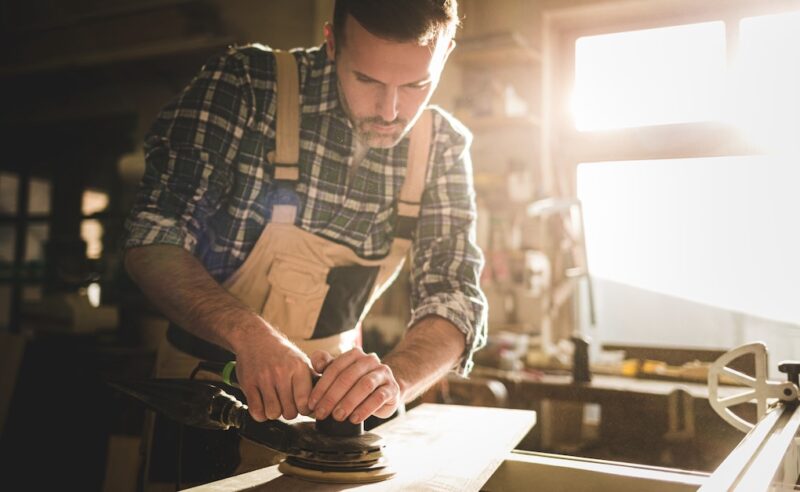 At some point, pallet walls became an increasingly popular thing. Not just because the material was easy to get ahold of, but also because people really like the natural colors and aging of the wood. Pallet walls often have a lot of character and can be the perfect focal point in your home.
Instead of staining or painting your wood, consider keeping it natural. A pallet ceiling can bring a lot of character to a home. The best part about adding it to a ceiling is that it adds a great accent to a sometimes boring element in a home. There are really only so many things you can do with a ceiling! Give this idea a try if you're looking for something really special and different.
Check out this article for some more ideas on wood panel ceilings!
4. Change How You Accent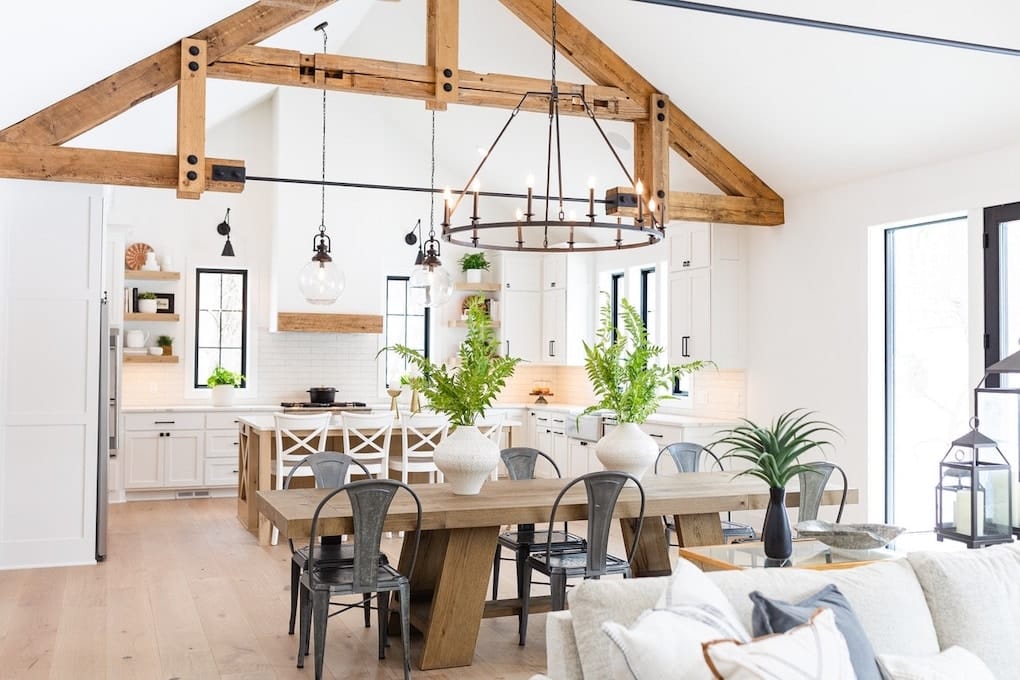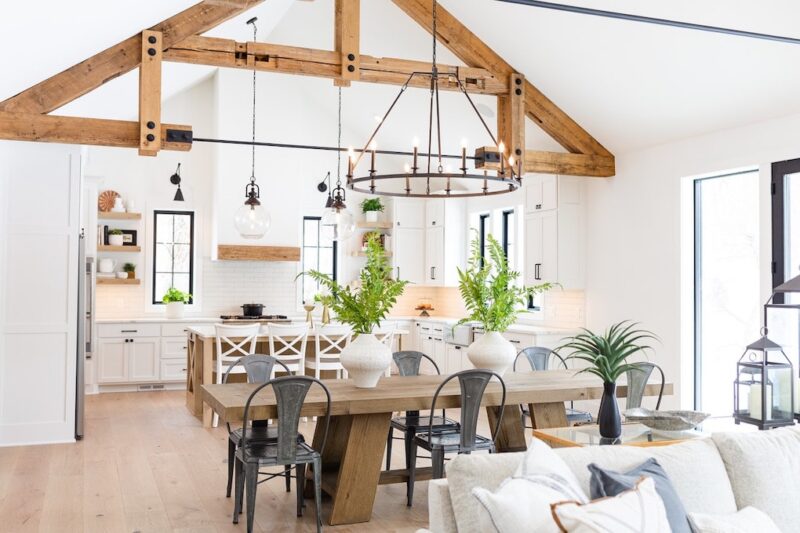 All too often, people with wood walls or ceilings feel like they have to decorate their home like a log cabin. Instead of assuming that you have to use accents that you don't like, use boho or other modern feels. Choosing accents that fit your style and work with the tone of the wood you have can completely change the look and feel of your space.
This is a great reminder, especially if you're beginning to feel like you're sick of the wood. Don't give up just yet; try changing some of your accents. Check out our reclaimed wood wall style guide for more tips.
5. Don't Overdo It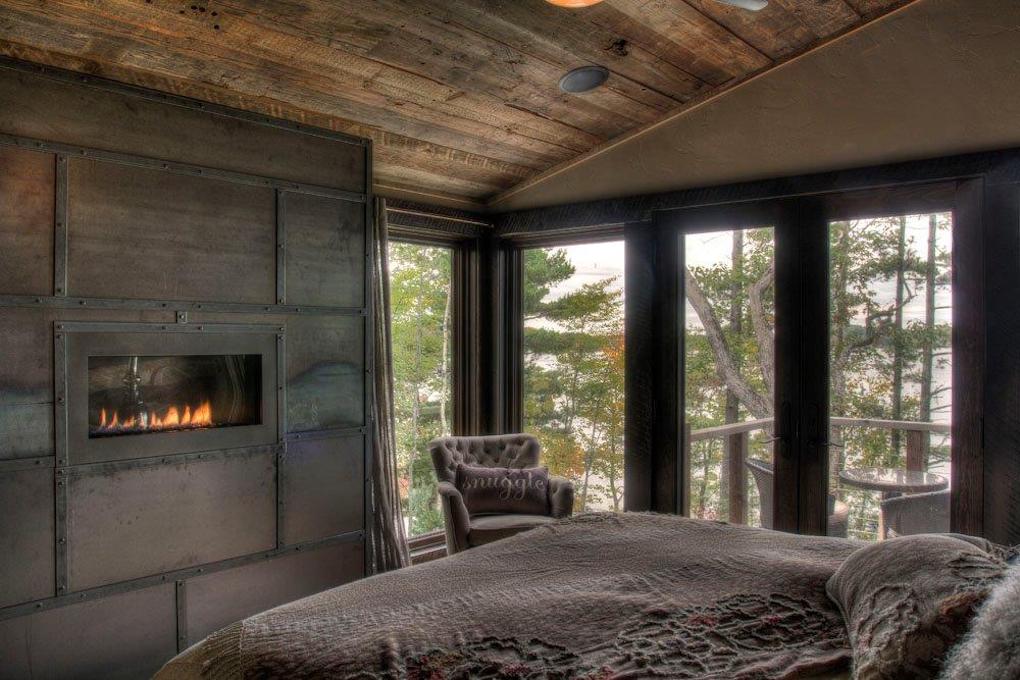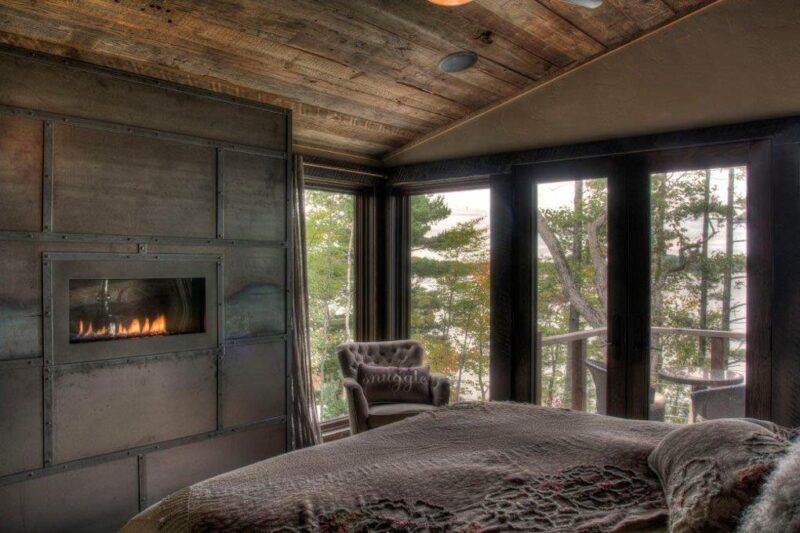 Installing wood panels on walls or ceilings is no easy task. So, before you add them to every area of your house, consider starting small. Add them to your ceilings in just one room and then see if you still love it and could imagine it on the walls as well. While, no doubt, wood is a timeless add-on, it can still feel overwhelming if it's overdone.
You can think this way before you remove it as well. If you feel like it's just a little too much, try taking just some of it off instead of all of it. That way, if you can find a happy medium, you won't have to do all of the work to take it all down, and you'll be able to save some money.
6. Use Stone and Tile to Add Different Elements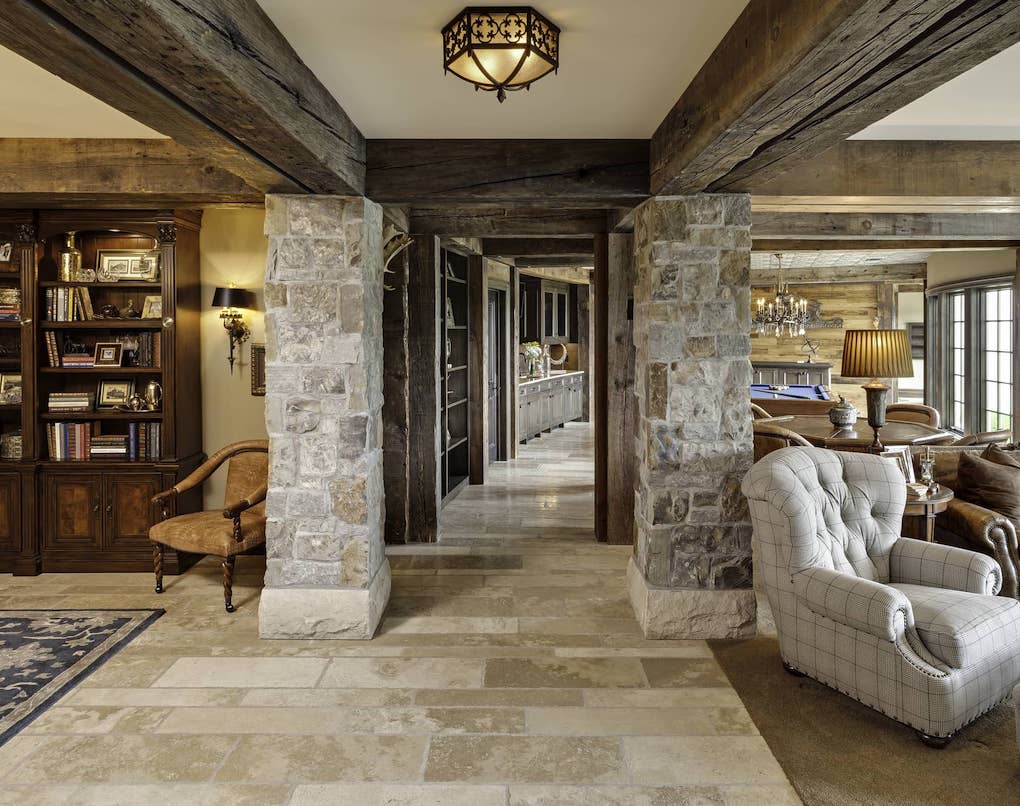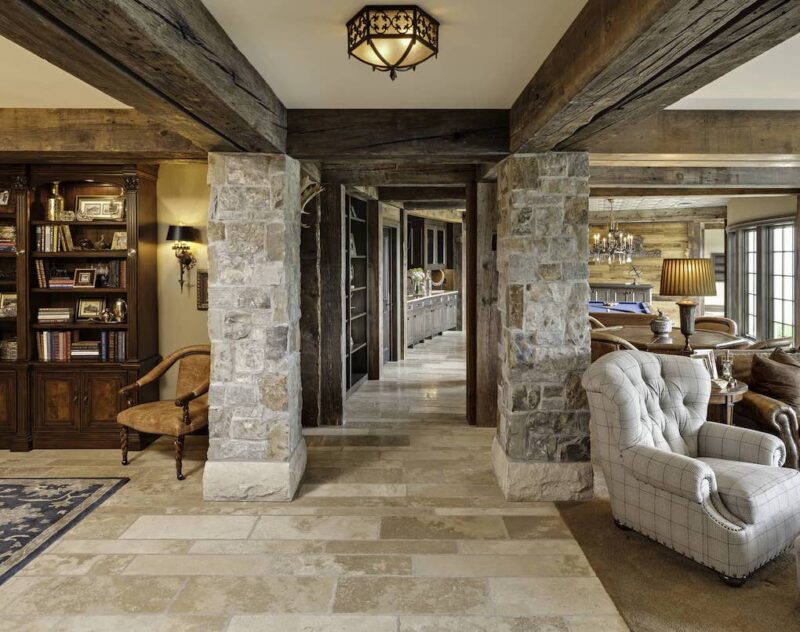 One downside of wood is that it can feel boring and one-dimensional. A great way to change that is to add stone or tile elements to the space. A tile floor or a very clean and modern tile backsplash in a bathroom will work really well to break up some of the wood and help it not to seem too aggressive.
Another element you might consider is a stone fireplace. Something that seems to be most common in lake homes or cabins but that can also provide a beautiful focal point in other homes as well. Check out some of these inspiring stone fireplace ideas!
7. Dress Up the Kitchen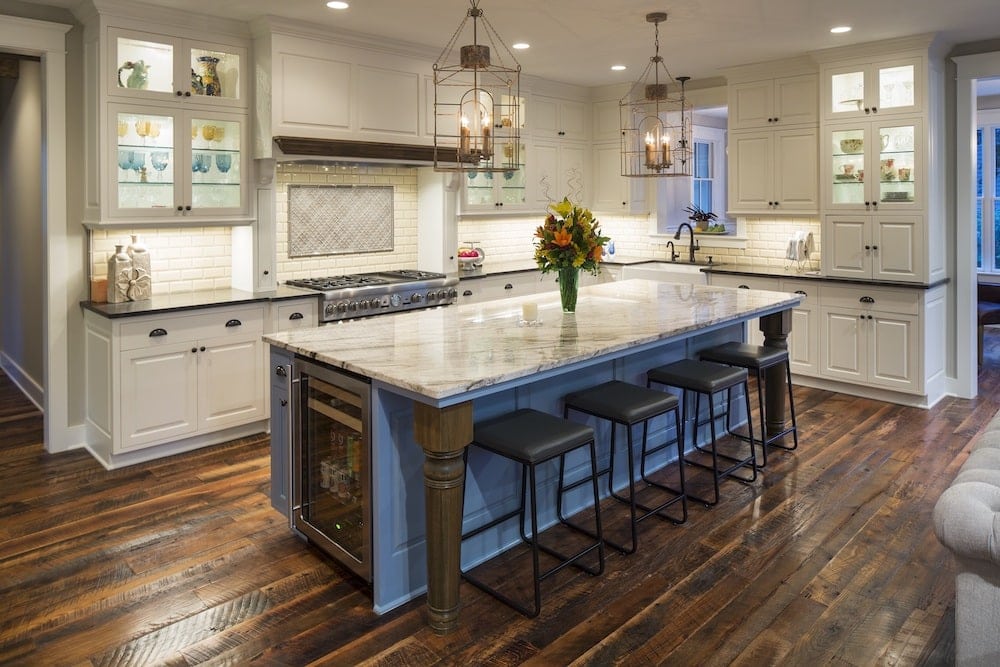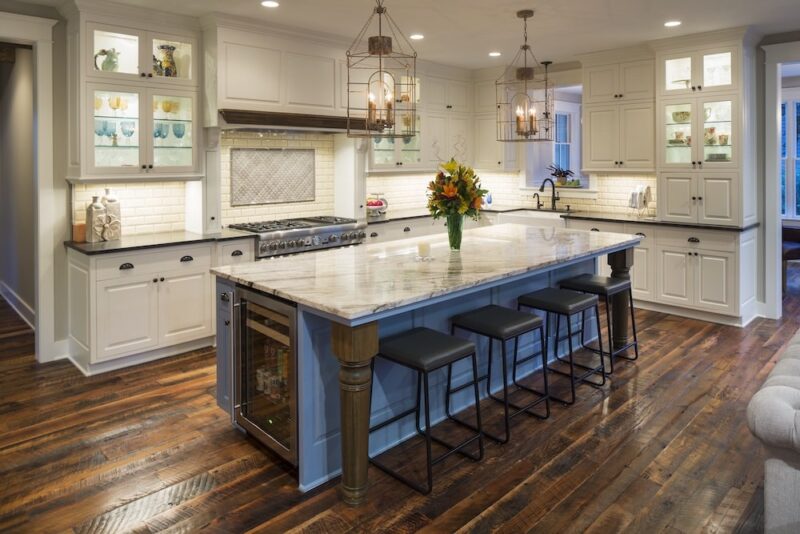 Adding to the idea of using stone and tile throughout the house, is dressing up the kitchen. A kitchen with natural or exposed wood can feel really busy while seeming somewhat plain at the same time. One of the best ways to get away from that is to add in a backsplash or choose countertops that specifically enhance the wood features. One of the most popular colors of countertops to pair with wood is white. White comes highly recommended because of the direct contrast that it creates. Don't forget to look into different types of backsplashes.
Kitchens have become the center point in homes, so don't be afraid to make it bold, but be sure that you really love it. It's going to be a place in your home where you spend a lot of time.
8. DIY Pallet Walls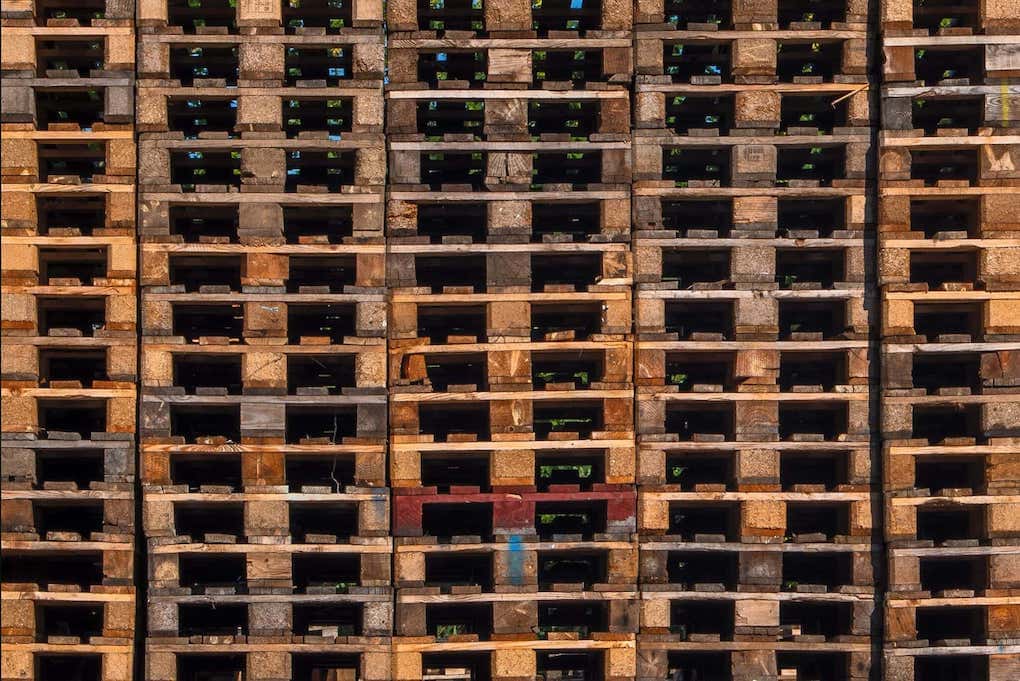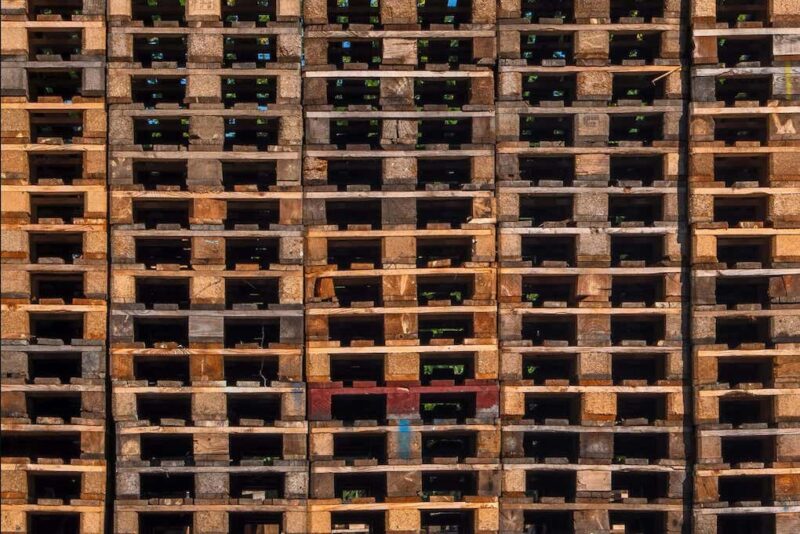 Do it yourself has taken on a whole new meaning today, and the projects that individuals are attempting to accomplish themselves continue to grow larger. Pallet walls are no exception. A few years back, pallet walls became extremely popular, and while you might not see them on social media quite as much, they are still very desirable.
If you're thinking of building your own pallet wall, check out this blog post for some helpful tips.
9. Corners and Around Stairs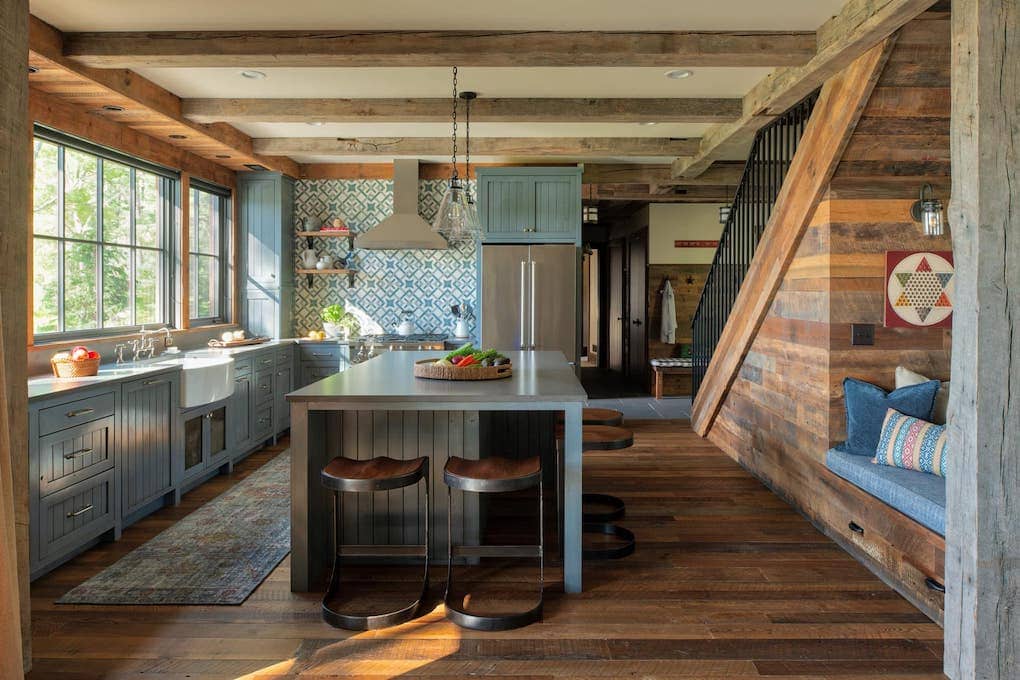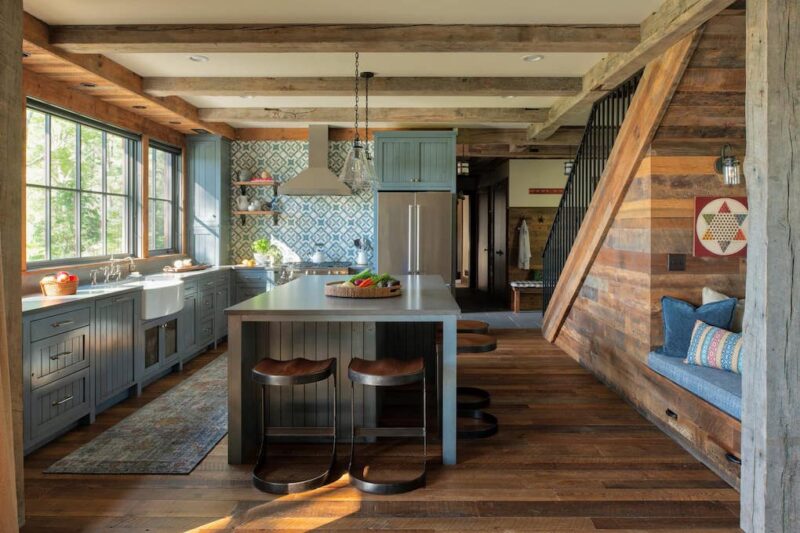 Half walls or smaller walls that lead up to stairways are great spots for reclaimed wood. These walls often see a lot of traffic and can be hard to keep clean—something you won't have to worry quite as much about with wood walls. Check out our guide on how to clean reclaimed wood.
These make for beautiful additions to homes and can help to give a naturally rustic and welcoming look to a modern home.
10. Corner Wood Paneled Wall

A corner wall made from wood paneling is a great way to spice up a room. The above wood wall works both as a half wall to divide up different parts of the apartment and also as a beautiful addition to the industrial architecture. Tying in these different elements is a great way to break up a home and give it its own unique feel.
11. Paneling a Basement Wall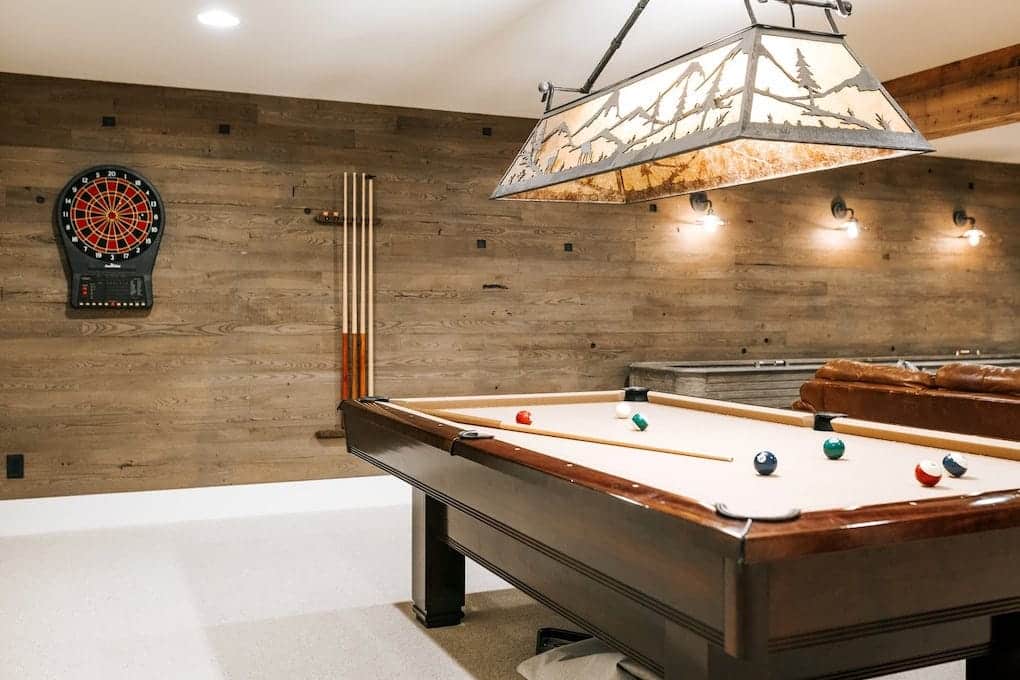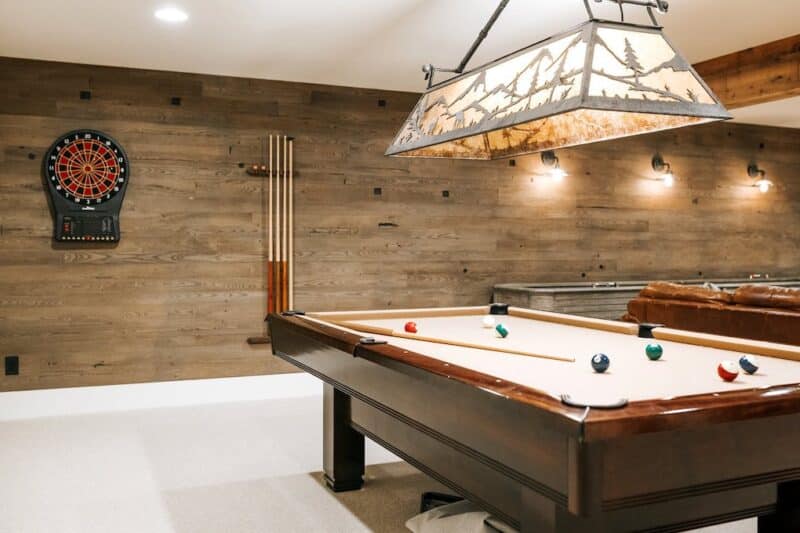 The basement is a perfect place to add a reclaimed wood wall. This is especially true if you're looking to create a game room, entertainment center, or man cave. Most often, basements can feel somewhat dull, and they need a rustic, industrial element to add some flare into the layout and design.
As you can see in the above photo, the wood wall has become a focal point that different pieces of furniture throughout the space can match or contrast. A basement wall is a perfect way to incorporate reclaimed wood paneling into your home.
12. Wood Paneled Office Wall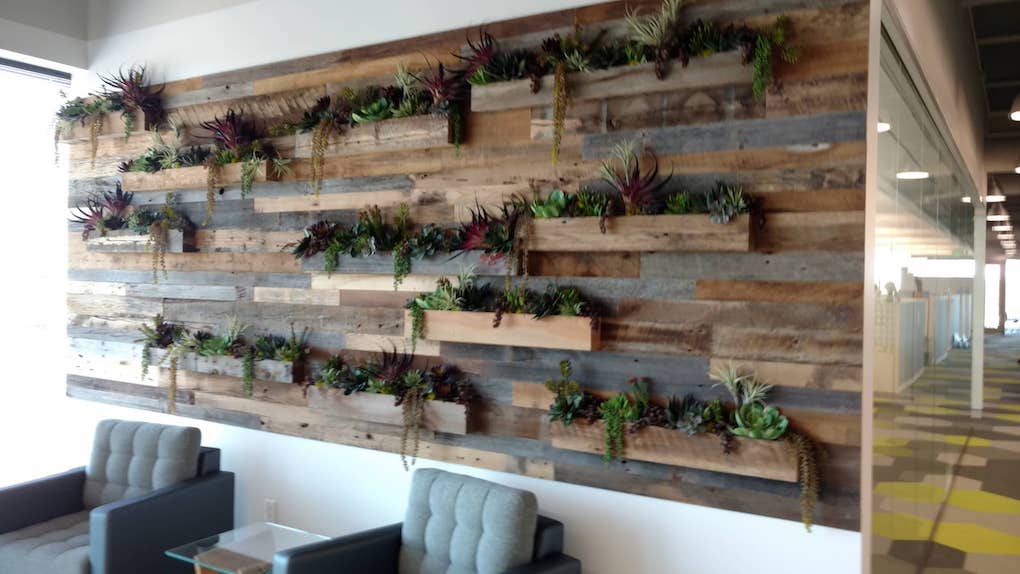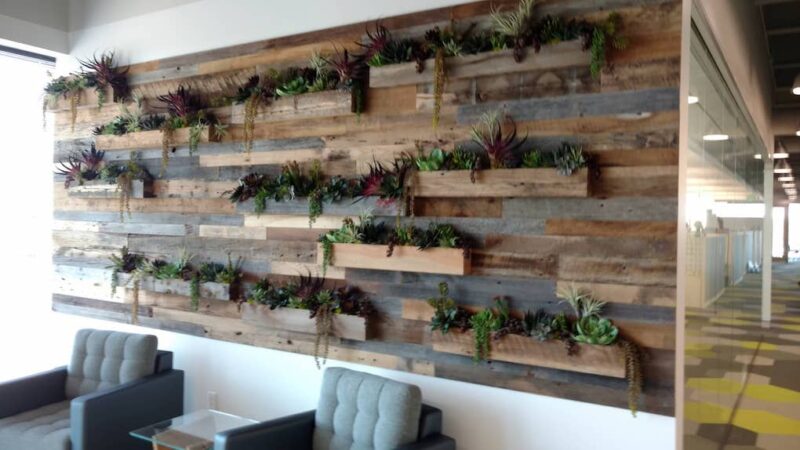 Adding an accent wall to your home office gives off a professional yet, modern look. It also can warm up a space that often feels cold. The example in the picture here shows a small office wall with reclaimed barn wood.
Starting with smaller walls is a great way to dip your toes into the idea of wood paneling without having to jump all in. We'd love to help you find the right wood to complete a small project like this.
13. Reclaimed Wood Mantel and Fireplace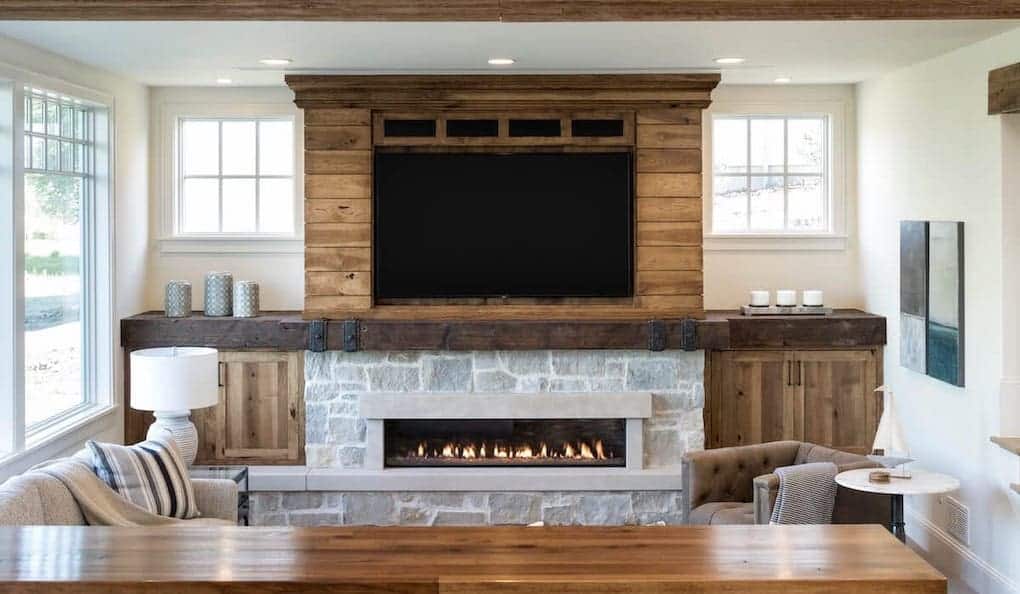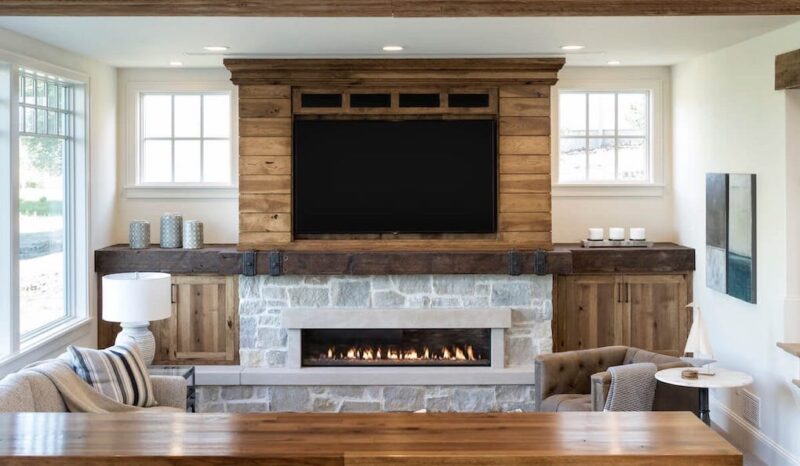 You might not consider this a wall, but we love adding reclaimed wood fireplace mantels to any home with a fireplace. Adding more wood around a mantel brings even more warmth to the area.
We love the above example. Especially the ways that the wood has been used to accent different pieces in the room. If you're looking at adding a fireplace mantel to your home, we carry a wide selection that you can see in our showroom. Call us at 651-464-1771 or email us at [email protected] to set up a visit.
14. Where To Find The Right Reclaimed Wood?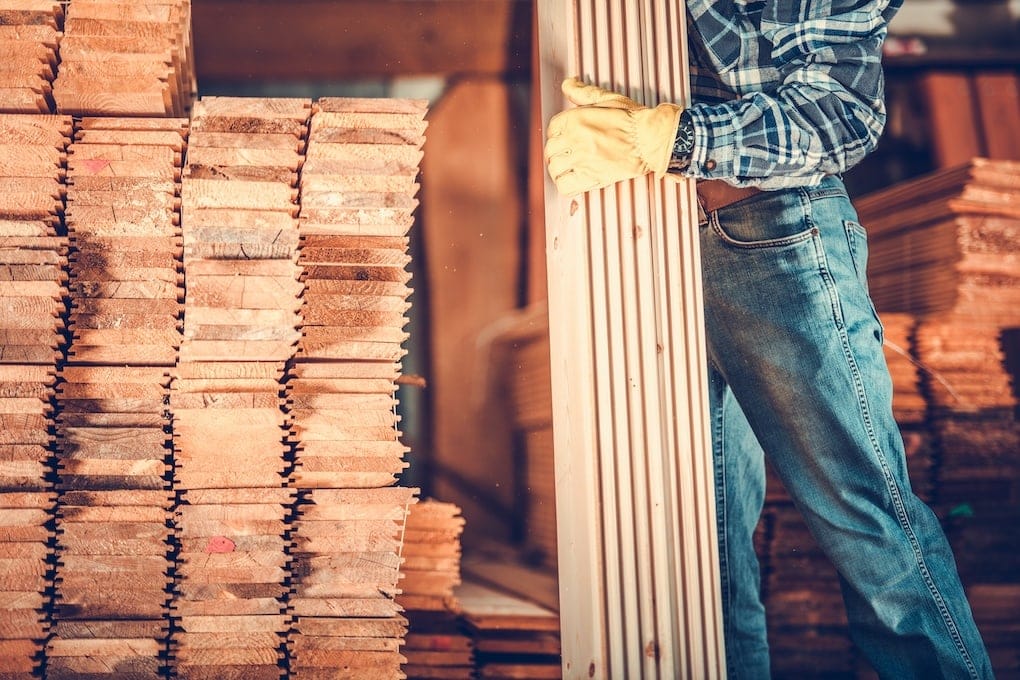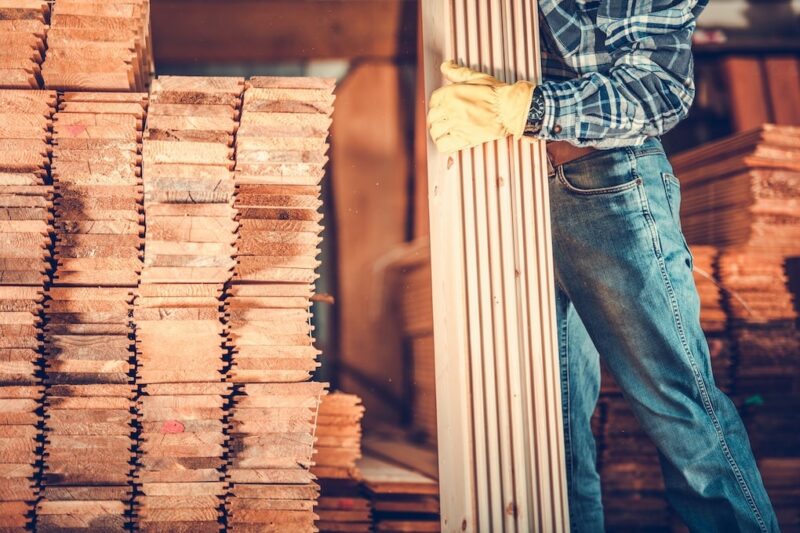 We've covered a few great options for adding reclaimed wood to your walls or ceilings. But where do you find the reclaimed wood if you're looking for something that's more polished and specific?
A great place to look is MR Timbers. Our reclaimed wood paneling for walls and ceilings comes in a variety of colors and styles. From Oak and Ash to Elm, mixed hardwoods, and Pine, we have something for everyone. Find more examples of ways you can incorporate reclaimed wood on our blog.
Contact Mr. Timbers To Set Up Your FREE Quote!
We're also always up to talk wood with you if you have any questions about the different types of wood we offer.
Contact us today to learn more and receive a free quote. Thanks for reading and good luck with your project!