If you've been looking to add a sustainable and elegant addition to your home, reclaimed wood planks are a great choice.
Today we're going to be giving you 5 fun and creative ways that you can use reclaimed wood planks in your home. No matter your style, there's always a place for some reclaimed wood to help add a beautiful aesthetic to your home.
Let's dive in and see what we can learn.
Reclaimed Wood Planks for Ceiling
Using wood planks on your ceiling is a great way to add something different to your home. Not too many homes use exposed wood ceiling panels, but it can be a great way to add some texture to the overall feeling of your home. There are a variety of different woods that you can choose from to create a specific contrast with furniture, flooring, or wall color in your home.
One place that wood ceiling panels pop out and look nice is in the kitchen. Today, most modern kitchens have wood or imitation wood flooring. When choosing ceiling panels to use, consider picking a tone that is slightly different than the other tones in your kitchen. A lighter wood will help the room feel larger and can really complement white or cream cabinetry while a darker wood will make a kitchen feel warm and inviting in a more romantic way.
Wood Wall Paneling
When you think of wood walls, you might assume a cabin or similar type of wood wall. A light pine wall throughout a cabin is iconic for the cabin feel, but it's not what we're going for today. Today we're talking about accent walls. Accent plank wood is a great way to add something different to a wall. Pallet walls are a great example of DIY accent walls, but you could use reclaimed wood to create a more distinct look.
From basement game rooms to offices, screen porches, and bedrooms, the possibilities are endless. You can check out our recent post about different wood wall ideas here. When it comes to wood paneling, the sky is really the limit. Consider using different wood tones to accent in the same way you would for a wood ceiling. Reclaimed barn wood is also a great product to consider when installing wood on walls.
Reclaimed Wood Countertops
You have seen wood islands in the past, but something you probably haven't seen too many times is wood countertops. Reclaimed wood countertops can be a great addition to any kitchen. Whether you choose to use wood countertops throughout your kitchen or just to add a wood island, you can't go wrong.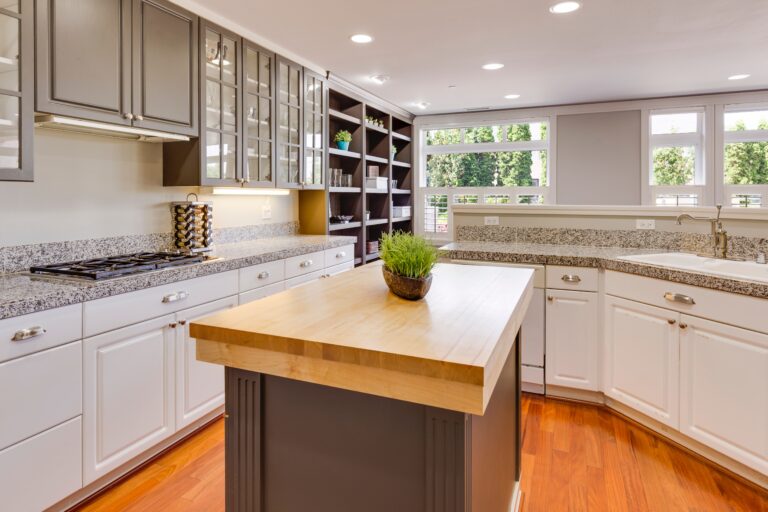 Use this post to look at different examples of wood tones that you can consider for a countertop. You'll want something that adds contrast to your cabinets while still bringing your kitchen to life. Lighter woods tend to make a bigger statement in the kitchen than darker woods. Some home designers will offer 3D models of the completed kitchen so that you can compare different colors and layouts. Ask your contractor about using reclaimed wood in your kitchen.
Wood Floors
Reclaimed planking products work perfectly as floorboards. If you're looking to put a wood floor in your home, be sure to consider reclaimed wood. It's sustainably harvested, so you don't have to worry about the negative environmental effects of choosing wood as the flooring option in your house. Some homeowners choose to match the tones of their flooring throughout their house, while others will go for a more random approach.
Wood floors always wow guests and, when you choose to use reclaimed products, you'll be able to have a great conversation about the sustainable choice of choosing reclaimed products for your home.
Outdoor Paneling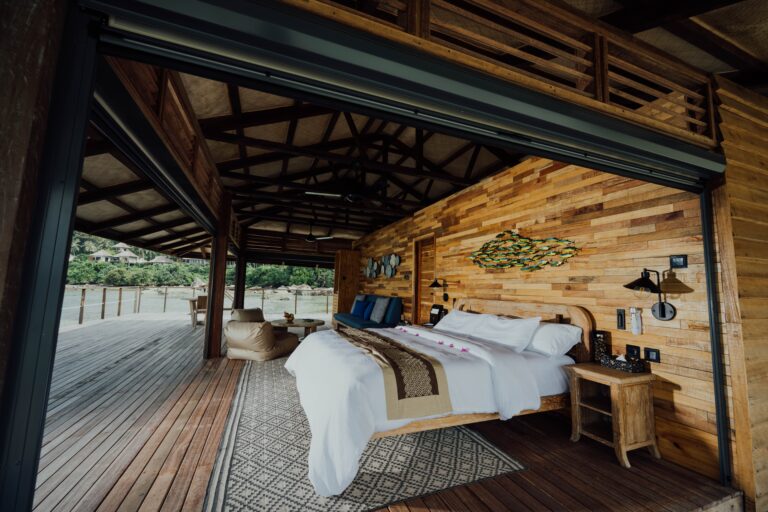 Using different reclaimed wood products to add to the exterior or outdoor living spaces of your home is a beautiful way to complement any space. Screen porches are an especially great place to use wood planking as an accent wall and to add character to the space. You'll find that while there are plenty of different ways to incorporate wood outside the home, no one way is perfect. Depending on your home, you might consider using mantels, ceiling beams, exposed wood shutters, or other similar materials.
Notice in this picture the use of reclaimed wood as both an accent and a statement. The wood helps to compliment the space and makes it warm and inviting. You'll notice that when reclaimed wood is used, most spaces go from plain and simple to timeless and fun because of the character that wood can add to any room inside or outside of your home.
The Best Reclaimed Wood Dealer in Minnesota
If you're looking for reclaimed wood to use in or on your home, reach out to us at Manomin Resawn Timbers. We are a premier reclaimed wood specialist and have worked hard to build up a reputation as experts in reclaimed wood and have been awarded by Houzz and Housing First MN.
Reach out to us today to learn more about our processes or to receive a quote for your next project. Also, be sure to check out our blog for all kinds of reclaimed wood ideas and inspirations. We're here to help make your dream home with reclaimed wood become a reality.