The first step for homeowners who are thinking about refreshing their floors is to consider how much hardwood flooring costs to install. Hardwood flooring installation costs can vary based on various factors, so it's crucial to complete some initial research on hardwood flooring ranges and other requisite expenses associated with flooring replacements.
In this guide, we investigate average hardwood flooring costs and explain how to actually calculate them, so you can determine whether you're financially ready to install hardwood flooring.
How Much Do New Hardwood Floors Cost? 💰
Wood floors are one of the most prevalent flooring options internationally, and solid wood floors have been utilized in homes for centuries. With that said, installing new flooring is a significant investment, so it's essential to know precisely what you're getting into cost-wise before committing to a project of this size and intensity.
Average Cost for Hardwood Flooring
National hardwood flooring averages currently fall around $4 – $6 per foot. That number will be impacted by the wood types you choose, how much flooring you need, and the contractor you work with.
Different Material, Different Price
The price per square foot of wood flooring varies depending on the material quality, color or finish, overall durability, ease of installation, and other factors. Engineered hardwood and wood-look tile will come at lower prices, while exotic species such as Brazilian walnut and Cypress carry steeper price tags.
Examples of average solid and engineered hardwood material costs per square foot for some of the most popular styles are as follows:
Pine – $4.50 to $10 per square foot
Maple – $6.50 to $11 per square foot
White oak – $8 to $15 per square foot
Red oak – $8 to $13 per square foot
White ash – $9 to $13 per square foot
Hickory – $6 to $13 per square foot
Bamboo – $5 to $11 per square foot
Brazilian walnut – $11 to $20 per square foot
Cypress – $8 to $18 per square foot
Reclaimed wood – $12 to $20 per square foot
Engineered wood – $6 to $12 per square foot
Wood-look tile flooring – Parquet-style flooring kits can range from $900 to $2,700 or more
It's essential to explore the typical cost range of each option available while also incorporating additional expenses into the final calculation. This ensures you're prepared to pay for your new wood floors without any financial woes in the future while still picking out a style you'll love seeing every day for years to come.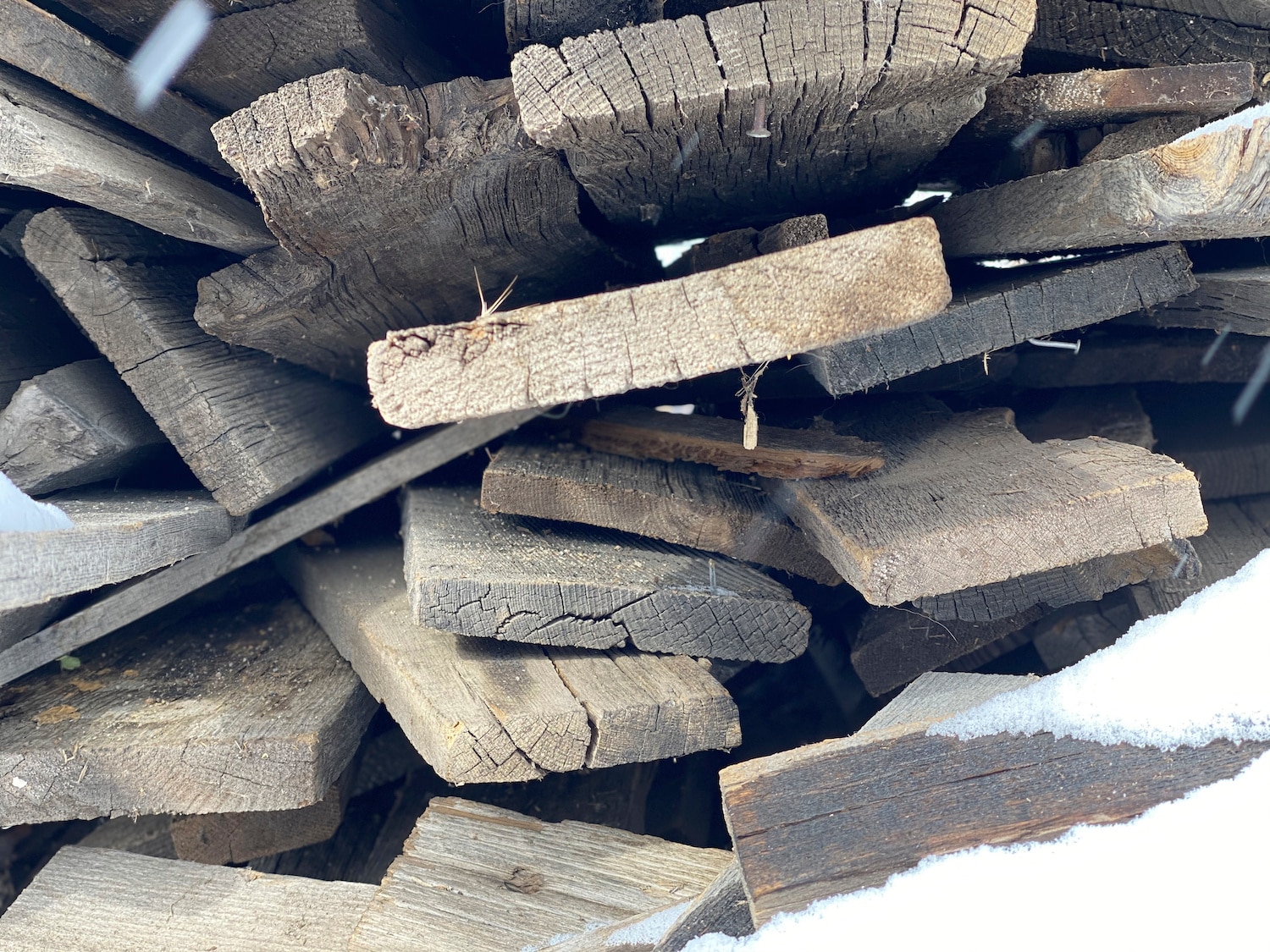 Other Cost Factors to Consider
Other features and components must be accounted for when determining the final cost of installing your wood floor. Whether you choose a solid wood floor, engineered flooring, reclaimed planks, or a mixed hardwood style, the cost per square foot will be impacted by factors such as:
Manufacturing processes
Place of origin
Tree species
Plank width and thickness
Color and finish
Patterns
Grade and grain
Consult with your flooring company to learn more about labor costs and other expenses you might incur during this home renovation. Doing so will more accurately reflect your final costs.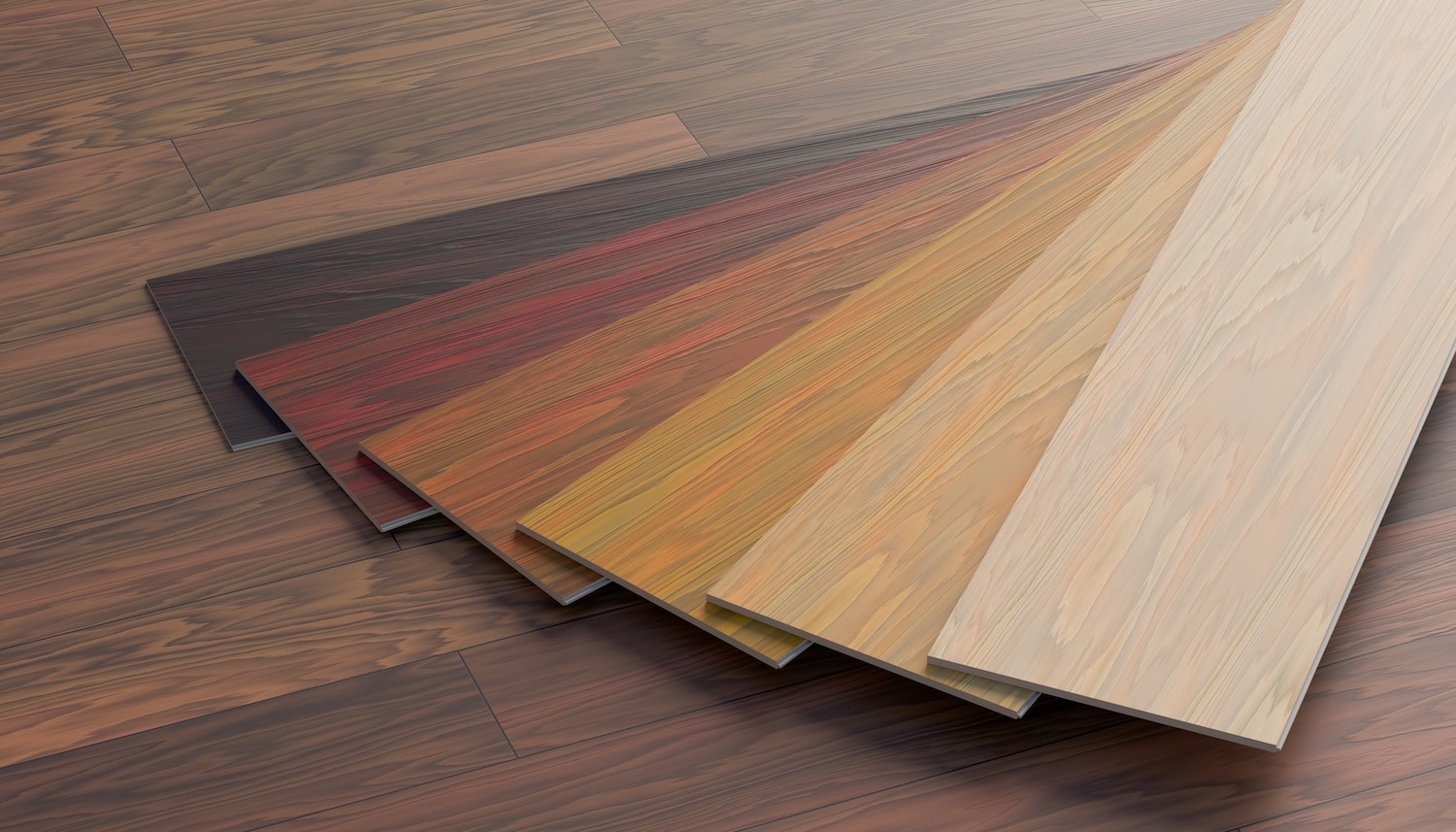 Calculating the Final Cost of Wood Flooring 🧮
Although there's no set, one-size-fits-all method for determining the amount you'll spend installing new floors, you can utilize a simple equation to estimate your final wood flooring cost. All you need to know is the size of the room you're reflooring and the cost per square foot of your desired flooring style. Then, input those numbers into this handy formula to find out how much it will cost to install hardwood in your home:
(Square footage of room + 5-10% of square footage) * Cost per square foot of wood flooring = Estimated cost to install hardwood
Now that you have a solid idea of the initial cost to install hardwood flooring, you can also factor in additional expenses like labor and repairs later on to receive a more accurate estimate of hardwood flooring costs.
Expect Additional Expenses
Even with a solid estimation of your ultimate upfront costs on hand, you have to consider a few additional factors when installing hardwood floors. Even the (seemingly) most straightforward home improvement projects can easily incur additional costs that can start to add up over time.
Some other expenses you might want to include in your final calculation of the cost to install hardwood floors include things like:
Tearing out existing flooring or carpeting
Leveling off your floors
Length of the installation
Labor costs
Future repairs
General upkeep and maintenance
While installing hardwood flooring adds immense value to any home, you must remember it requires a lot of upkeep over the years to maintain its beauty and functionality. It's essential to factor in annual maintenance and necessary repairs after finishing the initial calculations.
You'll also want to consider labor costs and the length of time your flooring project will take to complete because exotic hardwoods and complex room layouts can add several hours, if not days, to the duration of your hardwood installation.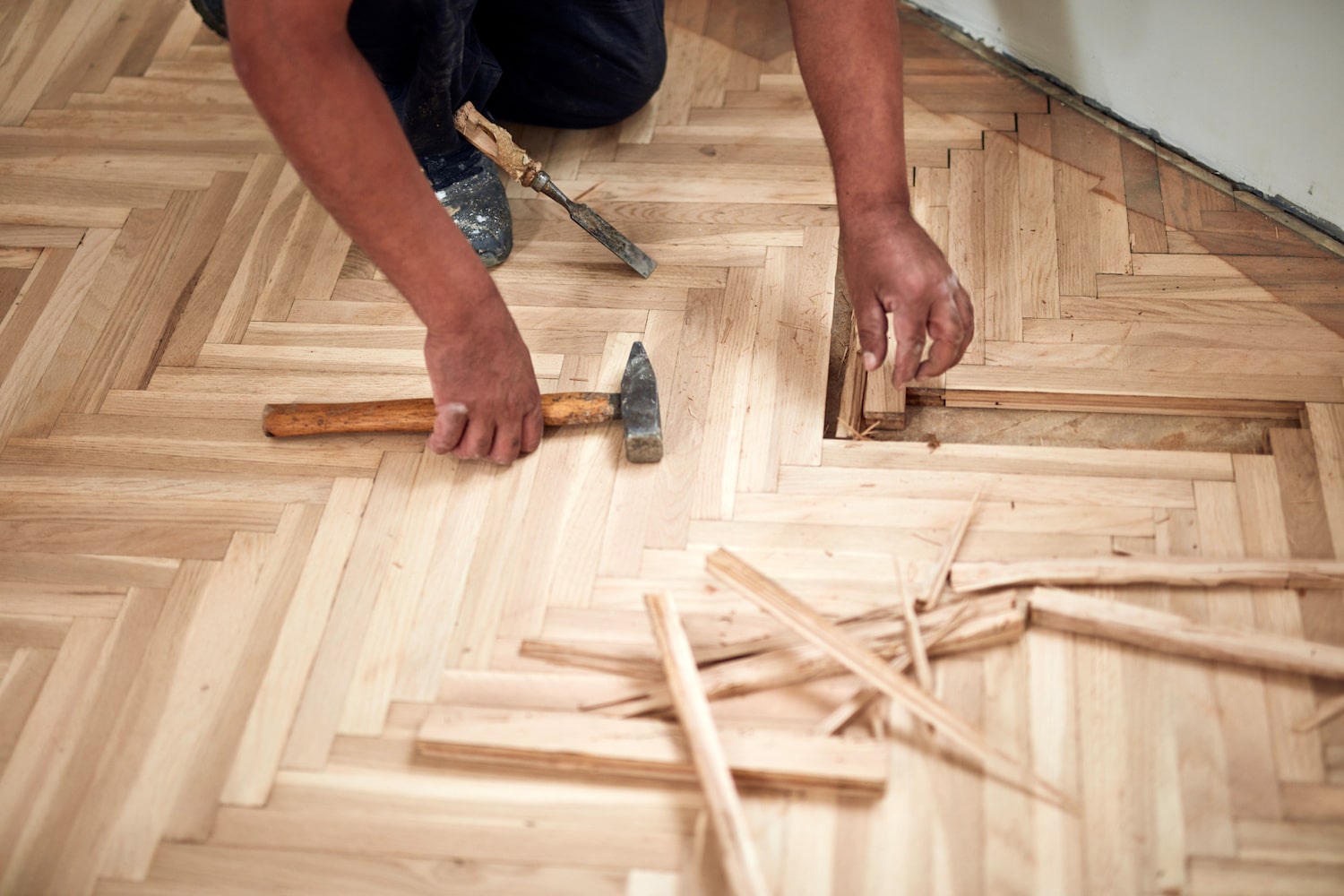 Things To Consider Before Installation
Before installing your new hardwood floor, you must make several critical decisions, including:
Type of hardwood tree species
Solid hardwood flooring or engineered floors
Finished or unfinished wood flooring
Traditional hardwoods, exotic hardwood flooring, or reclaimed styles
Uniform finishes or mixed hardwood flooring
Amount of square footage covered
Hardwood floors have many benefits, adding value to your home in terms of beauty and functionality since solid hardwood materials can last for centuries with the proper care and maintenance. Solid grade wood floors can even be refinished multiple times, so they're guaranteed to last. However, installing and maintaining high-quality hardwood isn't a meager investment; even engineered wood floors can mean big money both upfront and further down the line.
This Year's Hottest Hardwood Flooring Trends 🔥
Want to say goodbye to your old flooring in favor of some new hardwood? Check out some of this season's top trends for residential hardwood flooring:
Mixed Hardwood Flooring
One of the most popular wood flooring styles right now is mixed hardwoods. As the name implies, this flooring option allows you to choose multiple species and even select a pattern for your planks to create a unique and stunning setting in any room.
Rough Sawn Hardwood Flooring
Another interesting option utilizes rough-cut pieces of timber from old mills and abandoned buildings to create beautiful, rustic floors. Try incorporating rough-sawn flooring (or other reclaimed wood accents) to achieve a beach or farmhouse feel.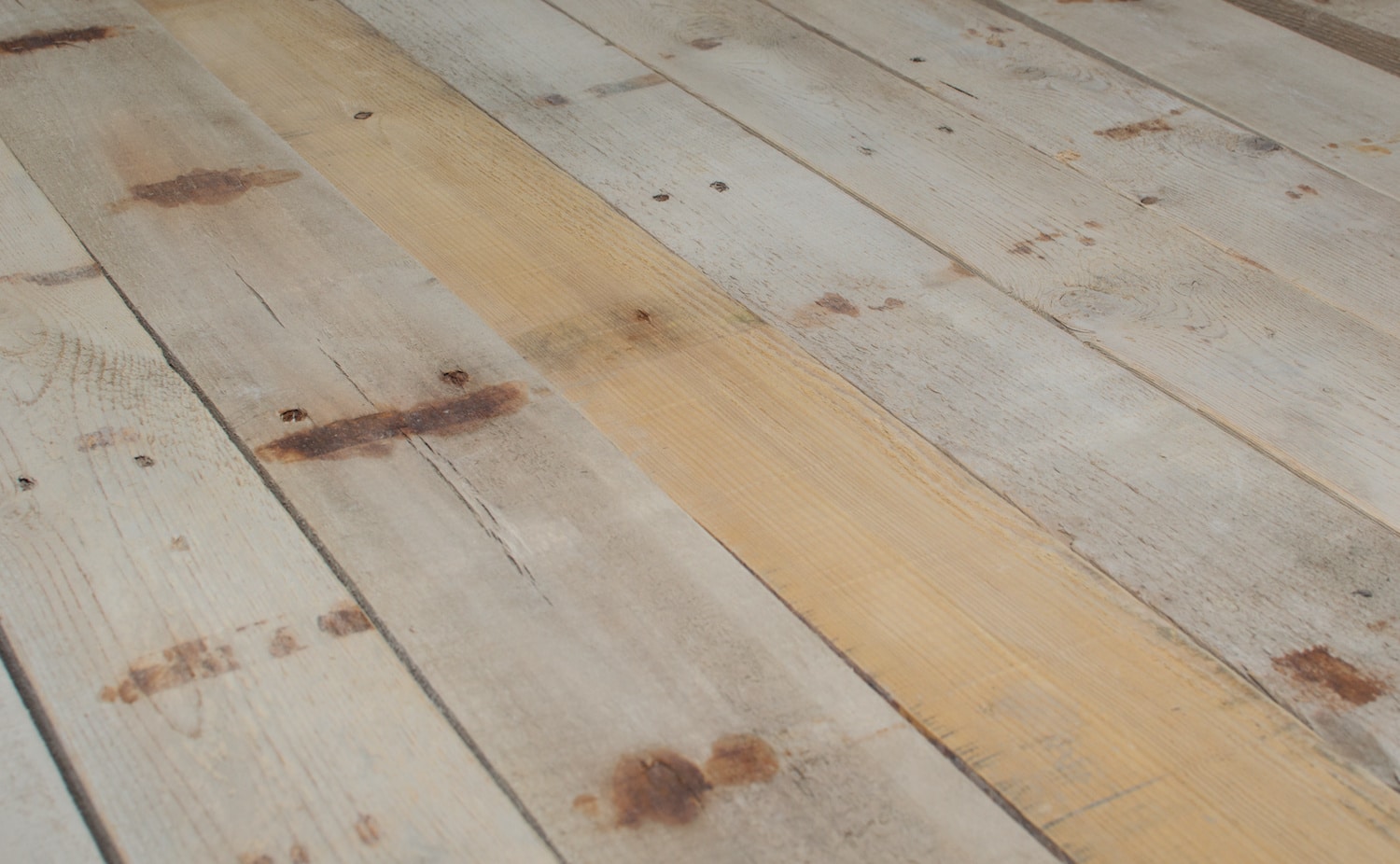 "Wood Look" Tile
Remember those patchwork wood-like tiles from way back when? What comes around goes around, and wood tile flooring is taking the world by storm once again. Flooring kits in this style can be found at big box stores such as Lowe's or Home Depot and installed with great ease.
Knotty Hardwood Flooring Options
For homeowners who are inclined towards texture, tree species with a more gnarled and knotty wood grain could be a great design choice. These types of wood will work perfectly:
Pine
Hickory
Red oak
Alder
Warmer Hardwood Flooring Options
If you prefer a more traditional atmosphere such as a cozy log cabin, ask your contractor about hardwoods with warmer tones throughout the grain, such as:
American Cherry
Red oak
Teak
Mahogany
Pine
Engineered Hardwood Flooring
Do you want the look of solid hardwood without the hefty price tag? Installing any popular engineered flooring options is an excellent way to save money while still receiving stylish and durable flooring material.
Affordable Hardwood Flooring from Mr. Timbers
New wood flooring adds both timeless beauty and impressive durability to your home. Between engineered hardwood, traditional hardwood, and exotic options, the possibilities are endless when it comes to installing wood flooring. While wood flooring costs often inhibit homeowners from pursuing this kind of project, it doesn't always have to be an expensive undertaking. There are plenty of ways to improve your home's hardwood without breaking the bank.
Whether you want to refinish existing hardwood floors or start fresh with a new style like reclaimed wood floors, our hardwood flooring installers are here to help. We can walk you through every hardwood option, explore different designs and aesthetics or styles, and offer support throughout the entire hardwood floor installation.
What are you waiting for? Contact Manomin Resawn Timbers and receive the beautiful hardwood floors you've always dreamed about at a price that can't be beaten.