The charming, rustic look of reclaimed wood and furniture made from pallets is all the rage right now. Whether you're turning on the television to the home improvement channel or leafing through the latest issue of your favorite interior design magazine, this trend is truly everywhere right now.
With the price of lumber going up, utilizing high-quality, heat-treated pallet wood and boards in a do-it-yourself project is the perfect way to refresh your home without having to spend a lot of money on new lumber or manufactured wood.
Everything from flooring to furniture can be made from salvaged wood pallets. All kinds of businesses receive shipments on pallets every day, so it's easy to find and recover pallets for a fun DIY project. Use reclaimed pallet wood to create something beautiful that your entire family will love.
Finding the Perfect Pallet Wood for DIY Projects
With this interior design trend taking the United States by storm, it's no surprise that reclaimed pallet wood in good condition is a hot commodity for homeowners and contractors alike. When correctly cleaned and heat-treated, the high-quality lumber material can be utilized for everything from the flooring in your living room to the outdoor furniture on your patio.
Whether you're breaking down pallets to individual boards or utilizing the entire pallet, the ways to reuse pallets are practically endless. Anyone with a bit of skill and creativity can tackle a DIY project using salvaged pallet wood. Learn more about how to properly source and restore the best reclaimed wood pallets for your next DIY project in this helpful guide below:
Where to Find Pallets
The first step to salvaging and restoring old pallets is finding the perfect materials. Are you wondering where to find reclaimed pallet wood? There are plenty of places to search for wood pallets for salvaging and upcycling. You can often find pallets at stores, construction sites, and other common locations throughout your community. Areas you can search for reclaimed pallet wood include:
Hardware stores
Shipping facilities
Pet stores
Garden supply centers
Electronics retailers
Grocery stores
Newspaper companies
Retail stores
Wholesale clubs
Liquor stores
What to Look For
As you go along your search for reclaimed pallet wood to salvage, it's essential to look for a few key things that indicate its quality. Inspect the boards to ensure everything is still intact along the pallet surface. You'll also want to check that the nails aren't bent or broken; otherwise, breaking the pallets apart for your project will prove quite difficult.
If you're planning to use the entire piece of pallet wood, you might want to look for wood without any markings on areas that might be exposed. Use your common sense to source solid pieces of reclaimed pallet wood with the least amount of imperfections. Since there are so many places to find used pallet wood, shop around at different stores and locations throughout town to find pallets in the best condition for your upcoming project.
A Few Things to Avoid
While you're likely going for a rustic look already, there's a certain point where pallet wood is past salvaging and simply too damaged to do anything with. It's critical to avoid a couple of things when sourcing your reclaimed wood pallets. When you're on the hunt for salvageable wood, be careful to avoid any pallet boards with extreme amounts of damage or other issues, such as:
Excessive splinters
Bent and exposed nails
Chemical stains
Food spillage
Pest infestations
Damage and breaking
Although the grocery store might seem like an ideal location for pallet wood, it's actually one of the worst. Food spillage and perishable waste will leave nasty markings on your pallet wood and might even lead to mold growth or contamination by harmful bacteria like e. Coli. Try out a different location instead, like a shipping facility or wholesale club, to find clean, safe-to-use pallet wood.
The Best Season for Salvaging
One of the primary reasons reclaimed pallet wood is so popular is due to the natural air-drying process it undergoes. Using a pallet that has been damaged by rainwater will look worse and likely leave behind some unsightly residues or reeking smells. Search for reclaimed pallet wood during dryer seasons like the summer to ensure your pallet boards look clean and beautiful once your project is complete.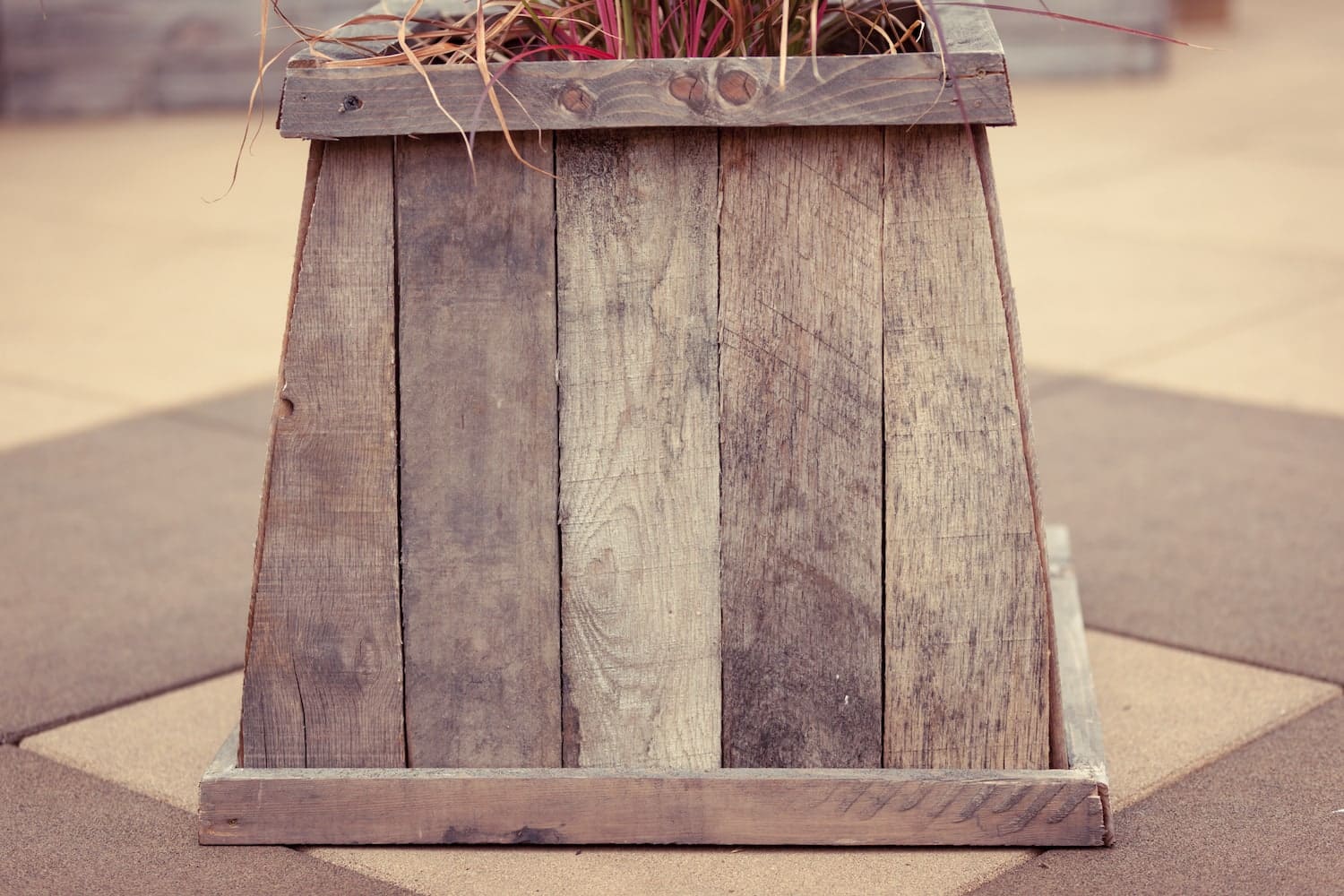 Cleaning & Restoring Reclaimed Pallet Wood
Now that you have your salvage pallets on hand, you have to clean the boards to ensure the material looks its best. With a heavy-duty scrub brush and some soapy water, gently wipe down the boards to dislodge any hardened debris.
If you have a power washer on hand, this is the perfect opportunity to put it to use to wash away even more dirt and stains. An industrial steamer can also be beneficial since heat-treated lumber is less likely to retain pests and other imperfections.
Once the pallets are dry, you can use sandpaper or a sanding tool to remove any splinters and smooth the surface of the material. Be sure to do this in a well-lit and adequately ventilated location while wearing a dust mask.
Depending on the plans for your DIY project, remove the nails in order to separate the boards into pieces. Otherwise, keep the pallets intact and get ready to tackle your upcoming task.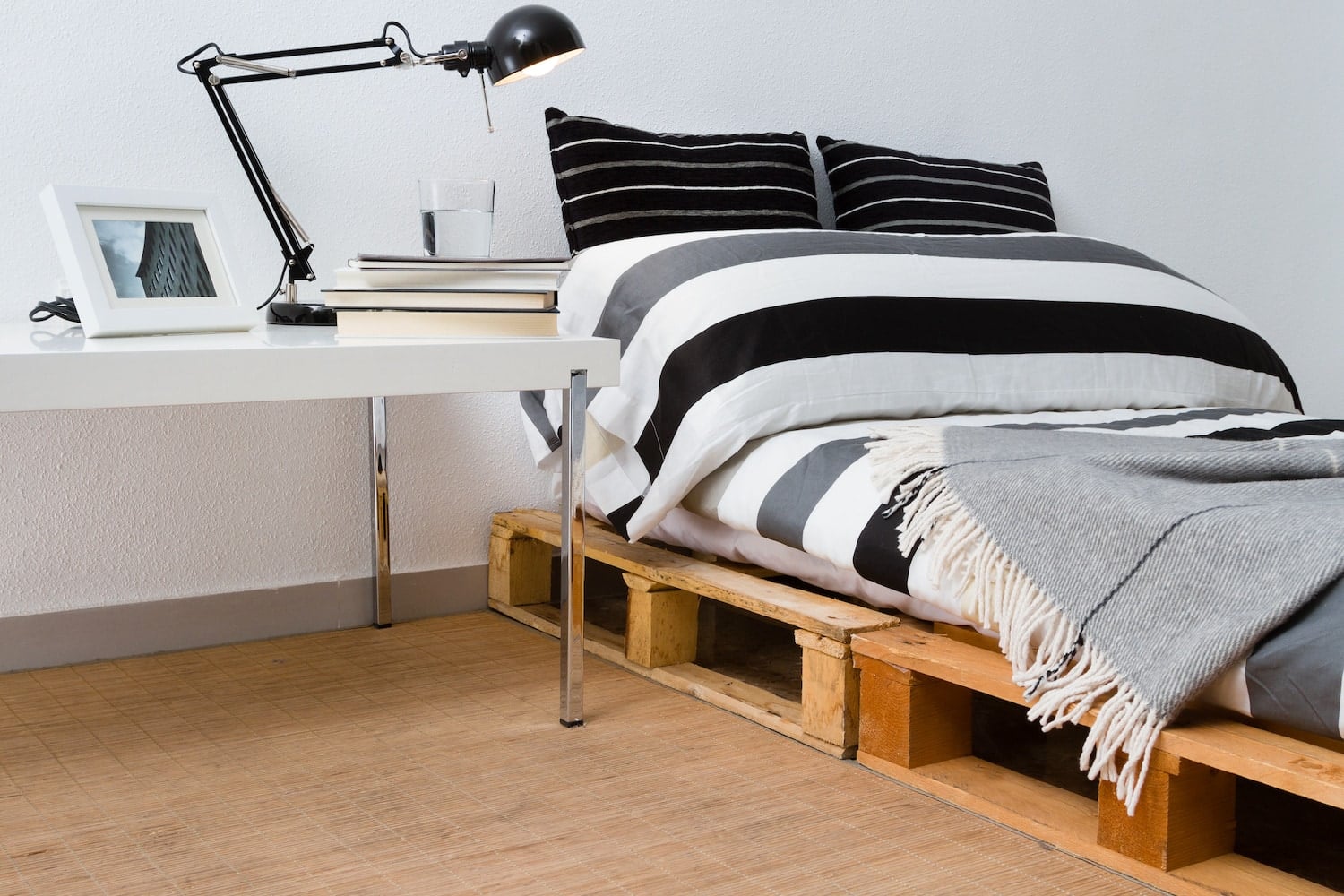 Popular DIY Projects Using Wood Pallets
Are you still feeling stumped on how to utilize your salvaged pallet wood? Pallets are perfect for your next upcoming DIY project, and there is no shortage of stuff to make with this material. Handy homeowners can use safe, chemical-free pallets for a variety of indoor and outdoor applications, such as outdoor furniture, interior decor, and so much more. Dive into various ideas or search further online for even more relevant results on upcycling your salvaged pallet wood.
Indoor Ideas
If you're able to find high-quality reclaimed wood that's mold and chemical-free, you might be inclined to use your wood indoors. Whether you're breaking down the pallets into individual boards or utilizing a whole reclaimed pallet, you can tackle plenty of fantastic projects using reclaimed pallet wood. Examples of indoor pallet wood projects include:
Headboards
Bed frames
Backsplashes
Shelving
Tables
Bars
Room dividers
Interior decor
Accent walls
Doors
Sectional couches
With the right tools and some inspiration, you can be creating this kind of stuff too. Search online for even more relevant results to help you achieve a chic yet comfy and rustic vibe in your home.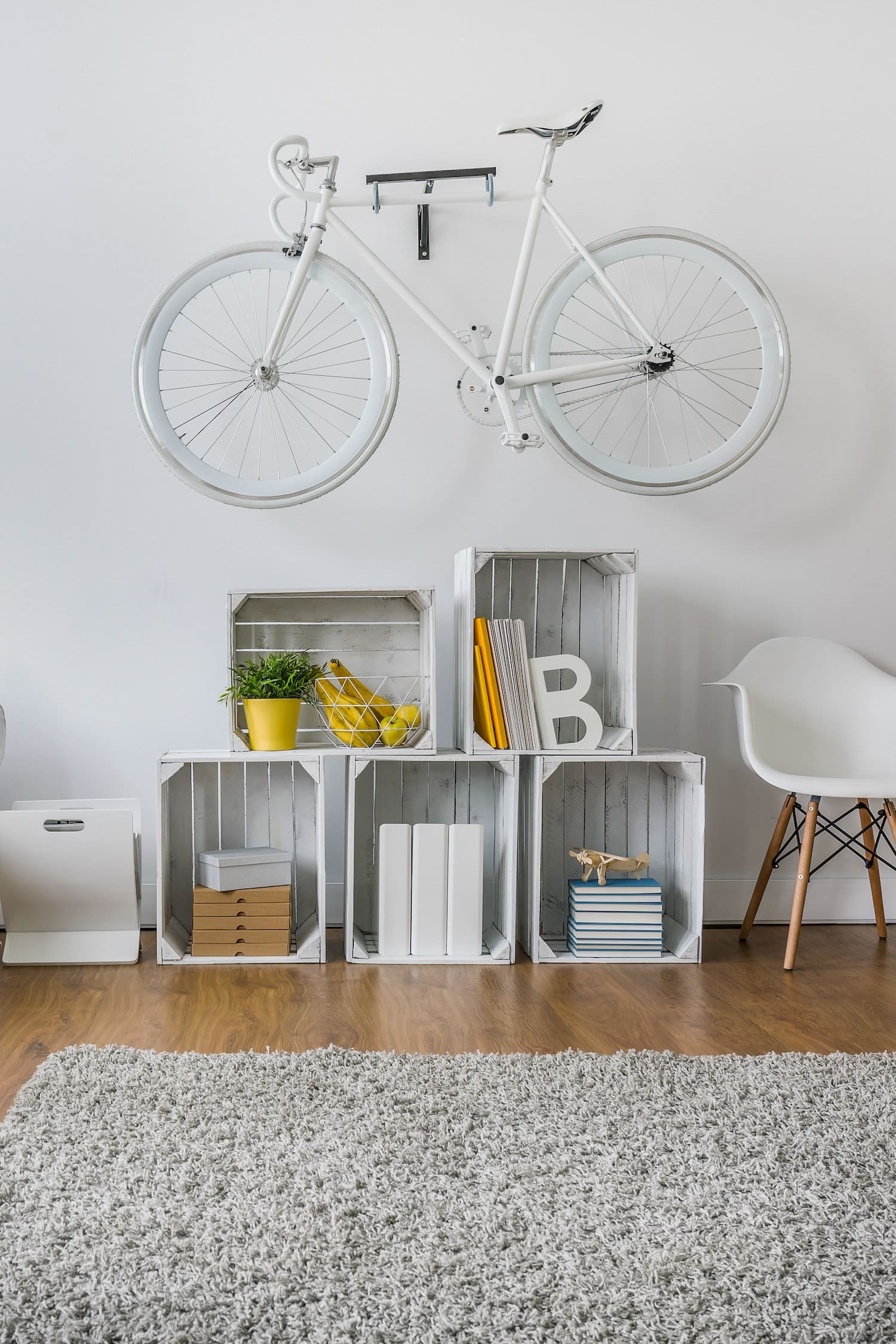 Outdoor Uses
Some people are still a little hesitant to bring pallet wood into their homes since the wood boards can contain splinters, mold, sharp nails, and other dangerous stuff. If keeping this material outside is more your style, you can still craft some incredible outdoor furniture and other DIY projects using your pallet wood. Outdoor uses for reclaimed pallet wood include:
Outdoor furniture
Herb gardens or garden beds
Porch swings
Lounge chairs
Compost bins
Tool holders (shovels, rakes, etc.)
Outdoor bars
Benches
Seasonal decor
Reclaimed wood pallet boards are the perfect base for your next DIY project. Utilize high-quality pallet wood to brighten up your backyard in no time.
Why Reuse Reclaimed Wood?
There are several benefits to salvaging reclaimed pallet wood. Between the positive impacts on the environment and the money you'll put back in your pocket, utilizing reclaimed pallet wood is a no-brainer.
Reduces Landfill Waste
Close to 150 million tons of waste are created and placed in landfills each year in the United States. Excessive waste production is a massive problem in America, significantly affecting water quality and increasing methane levels in our atmosphere. Salvaging pallet wood saves the material from making its way into landfills, reducing your waste output as well as the environmental impact.
Minimizes Impacts on Natural Resources
When you reuse pallet wood, you also help decrease negative impacts on our environment. You can reuse old pallets instead of purchasing new wood to minimize the reliance on limited resources like timber.
Lowers Your Costs
Another great benefit of salvaging pallet wood is the money you save. Reuse quality wood to create refreshed new pieces to place throughout your home's interior and exterior. Since the pallet itself is typically free, you only have to invest in a few extra supplies to create some beautiful stuff. Stick to your budget and save money by choosing to reuse pallet wood in your next DIY project.
Salvage Pallets and Start Your Project Today
Are you ready to start salvaging pallet wood for an upcoming DIY project? Now that you know the best places to find quality wood, how to clean your pallets, and maybe even got some inspiration for your project, it's time to give it a go. And if doing it yourself isn't really your thing, there's no need to worry.
Work with an expert refurbishing team like Manomin to make your vision come to life. Get in touch today to request a quote for your next refurbishing project.