Classic wood flooring is featured in millions of homes worldwide, but another trend is taking the globe by storm: mixed hardwood flooring. This style guide explains exactly what mixed hardwood flooring is and provides practical ideas to incorporate it into your home.
What Is Mixed Hardwood Flooring?
In the past, hardwood floors were installed using one wood species and uniform color throughout the room. These days, there's a wider variety of styles, such as mixed hardwood flooring.
Like it sounds, mixed hardwood flooring combines planks from different wood species to create an eye-catching pattern. You can pick planks with subtle knots, varying textures, and mismatched grain patterns, or choose hardwoods that complement your furniture and cabinets. Minute details in each wood piece will add rustic beauty and unique character to any room in your house.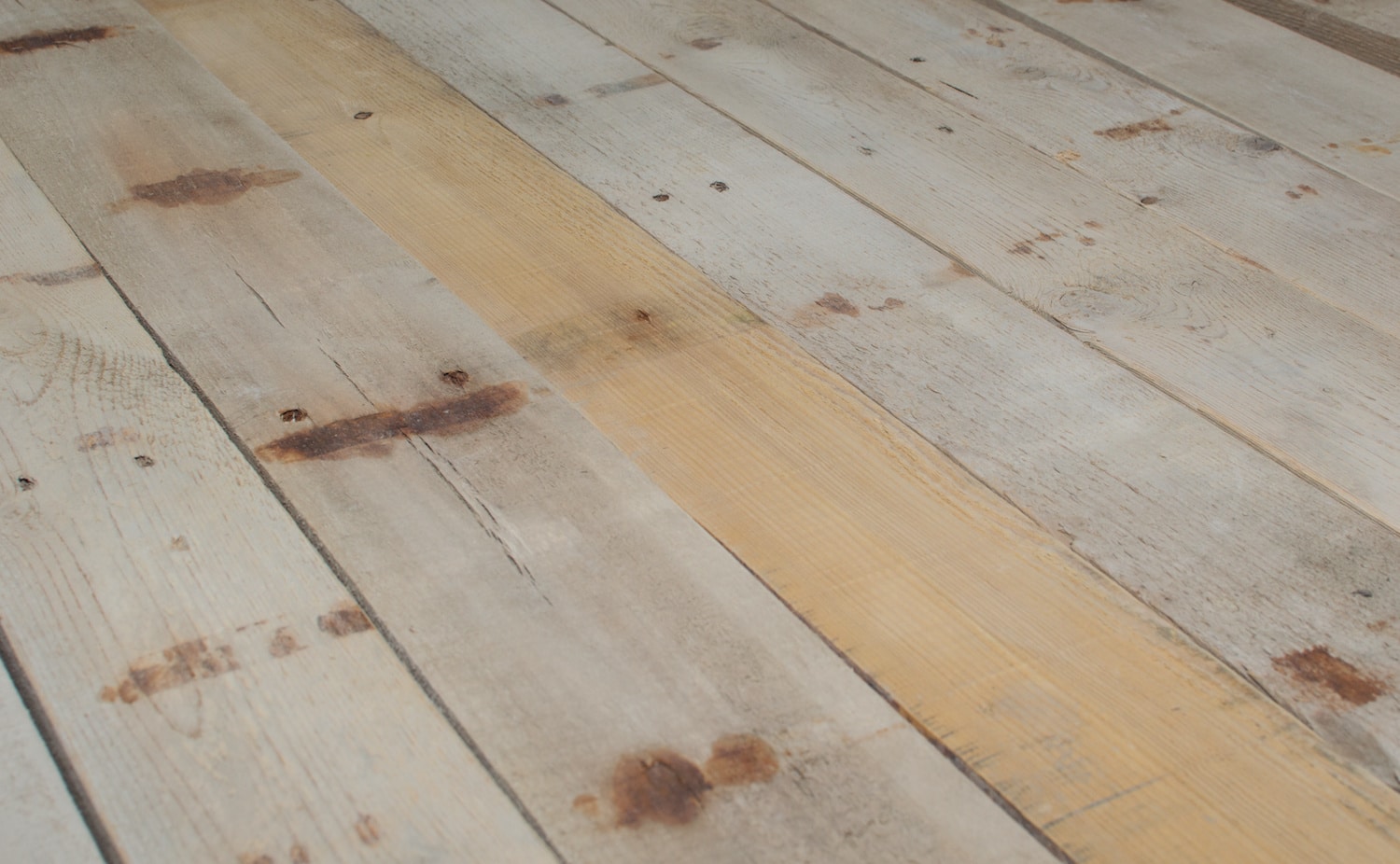 You Can Use Reclaimed Hardwood, Too
Another explosive interior design trend is the rustic reclaimed wood look. Old, reclaimed hardwood from barns and abandoned buildings have become a popular material for making tables, chairs, floors, etc. Talk with a company specializing in reclaimed wood floors to create the hardwood flooring of your dreams using a beautiful, sustainable material.
Why Go With Hardwood Floors?
Wood flooring has been a staple throughout homes for centuries, and for good reason. There are many valuable benefits to hardwood flooring, including mixed hardwood, which we dive into further below:
Durability: Hardwoods of all kinds are incredibly solid, making them suitable for furniture and flooring.
Cleaning: Hardwood flooring is effortless to clean, with products specifically for polishing wood without marks or scratches.
Installation: As long as you seek out trusted professional services, installing classic or mixed wood floors is smooth and straightforward.
Application: Hardwood flooring can be installed in any room of your house, from the dining room and entryway to bedrooms and even your bathroom.
Aesthetics: With the rich texture and many unique tones and grain patterns of different hardwoods, you'll always find flooring to complement your current or future interior decor.
Longevity: The history of hardwood flooring dates back to the 1600s, with some of those floors still standing today. Solid hardwoods offer a level of durability other flooring options lack, and your hardwood floors could potentially last a lifetime with the proper care and maintenance.
Air Quality: Hardwood flooring can also enhance the air quality in your house since the smooth surface won't trap pollen, dust, pet dander, and other allergens like grouted tiles and carpeted flooring.
Acoustics: Unlike laminate and tile flooring, hardwoods help minimize echoing, hollow sounds, and vibrations in your house.
Variety: Hardwoods come in a broad range of colors and tones, so creating a mixed hardwood flooring design is easy.
With all these benefits, it's no wonder this flooring option has remained so popular over the years. And with the demand for mixed hardwood flooring options, there are even more opportunities to incorporate different woods into your home design.
Installing Mixed Wood Flooring
If you're thinking about shaking things up and installing mixed hardwood flooring in your house, there are a few key considerations and decisions to make before getting down to business. For example: do you want wide plank flooring or skinny planks? Dark or lighter tones? A lot of color contrast or a more subtle mixed hardwood flooring?
It's crucial to have a general idea of what you want before starting this size home renovation project. Take time to walk through the following steps with a trusted flooring professional first: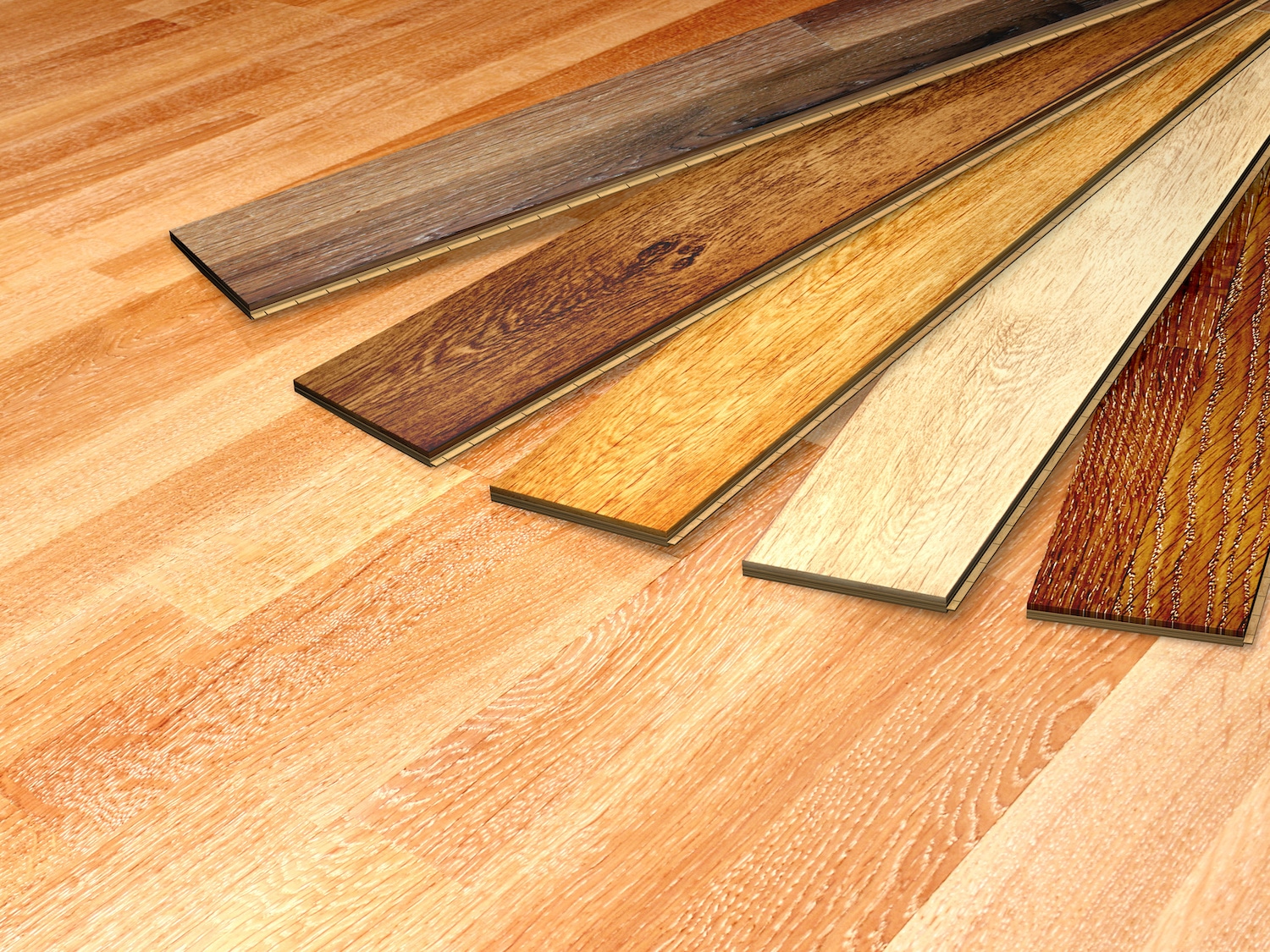 1.) Choose a Tree Species for Your Wood Floors
Between white oak, red oak, maple, beech, and pine, you have plenty of different wood species to choose from to create the visual effect of mixed hardwood flooring. Some kinds of woods are lighter or possess unique grain patterns, so give the various species a good look and note the subtle differences before deciding which woods will look best in your house.
Some popular wood species you can use in mixed hardwood flooring include:
Walnut (dark tones and complex grain patterns)
Cherry (deep red hues and flowing grain patterns; very traditional)
Brown maple (distinct brown base, subtle and consistent grain patterns, and exceptional durability)
White Maple (lighter, natural tones, and subtle grain patterns)
Ash (light blond to soft brown hues, various grain patterns)
Hickory (light brown, beige, and blond colors with unique grain patterns)
Birch (reddish-brown to blond tones with various grain patterns)
Red Oak (deep pink tones and consistent grain pattern)
White Oak (durability, dramatic texture, and light hues)
Heart Pine (wide lines and extravagant knots)
Elm (rich character, colorful streaks, and intricate knotholes)
Beech (light color and unmatched durability)
Poplar and eastern white pine are softwood options you can also utilize. Your flooring contractor can help search through all the different wood species to find the one best suited for your desired aesthetic and existing (or future) furniture or decor and create your mixed hardwood flooring design.
2.) Think About the Aesthetics
Find flooring colors that complement the style or aesthetic you're attempting to achieve. Since flooring projects can get expensive, you can also search for woods that work with items you already have on hand. Think about how each kind of hardwood will look in a space. Consider cabinets, wall colors, window dressings, home decor, bedding, backsplashes, fixtures, etc.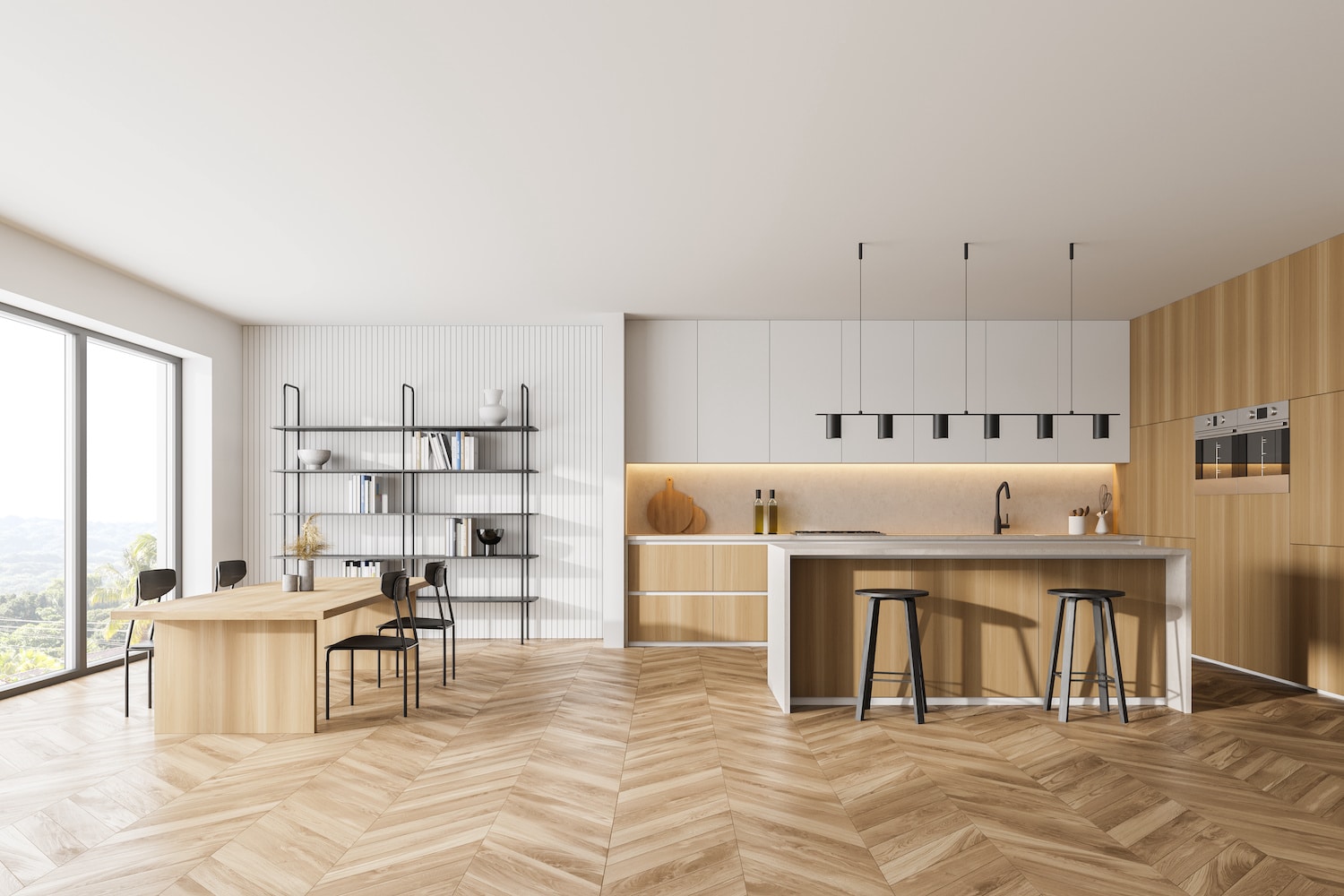 3.) Pick a Flooring Pattern
Since you're mixing several different hardwoods, you can choose to place the planks in a distinctive pattern. Whether you want to use woods with similar color palettes or are more drawn to the contrast of dark and light woods, there's a way to arrange the pieces to build a beautiful mixed hardwood floor.
After the Installation: Mixed Hardwood Flooring Design Inspiration
After choosing your hardwoods and planning the layout of planks, installation takes place. Once construction ends, it's time to have some fun furnishing and redecorating your home. Here are a few ideas for styling mixed hardwood flooring:
Make Flooring the Focus
Mixed hardwood flooring can get a little "busy," but don't worry. Just keep things simple throughout the rest of the space to maintain focus on the beauty of your new floors.
Embrace Open Space
Embrace the open spaces in each room to emphasize the beauty of your mixed hardwood flooring. Don't be afraid to leave things looking more barren than you might've before.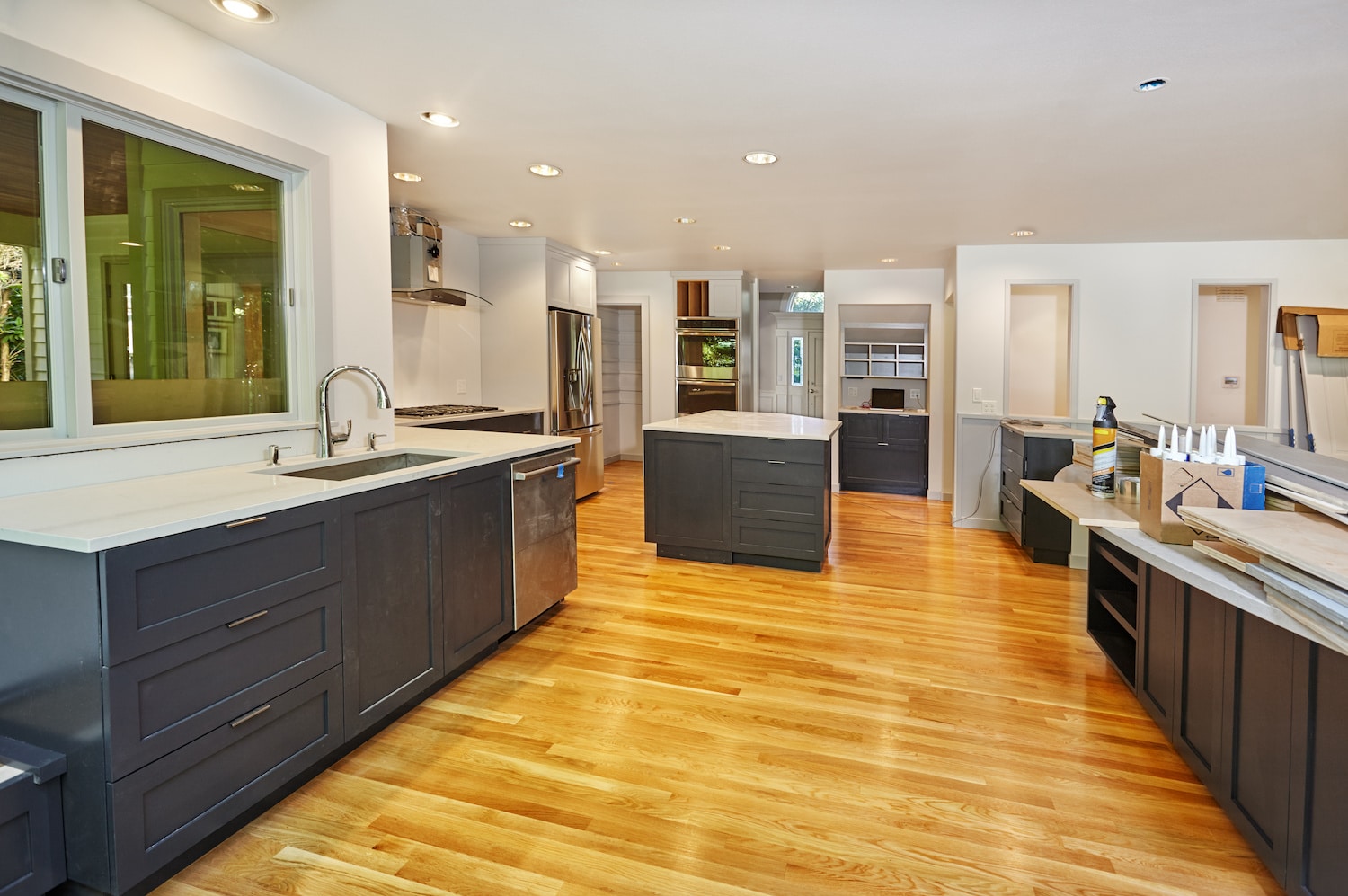 Consider Your Cabinetry
Choose analogous wood colors, or ones close to each other on the color wheel, to match your existing cabinets. Alternatively, you can also aim for higher contrast with flooring different from your cabinet's finish.
Emphasize Light and Dark Tones
For a more dramatic look, utilize dark and light woods, creating a stark contrast in your flooring. This is where people can get a little crazy with their patterns and plank placement.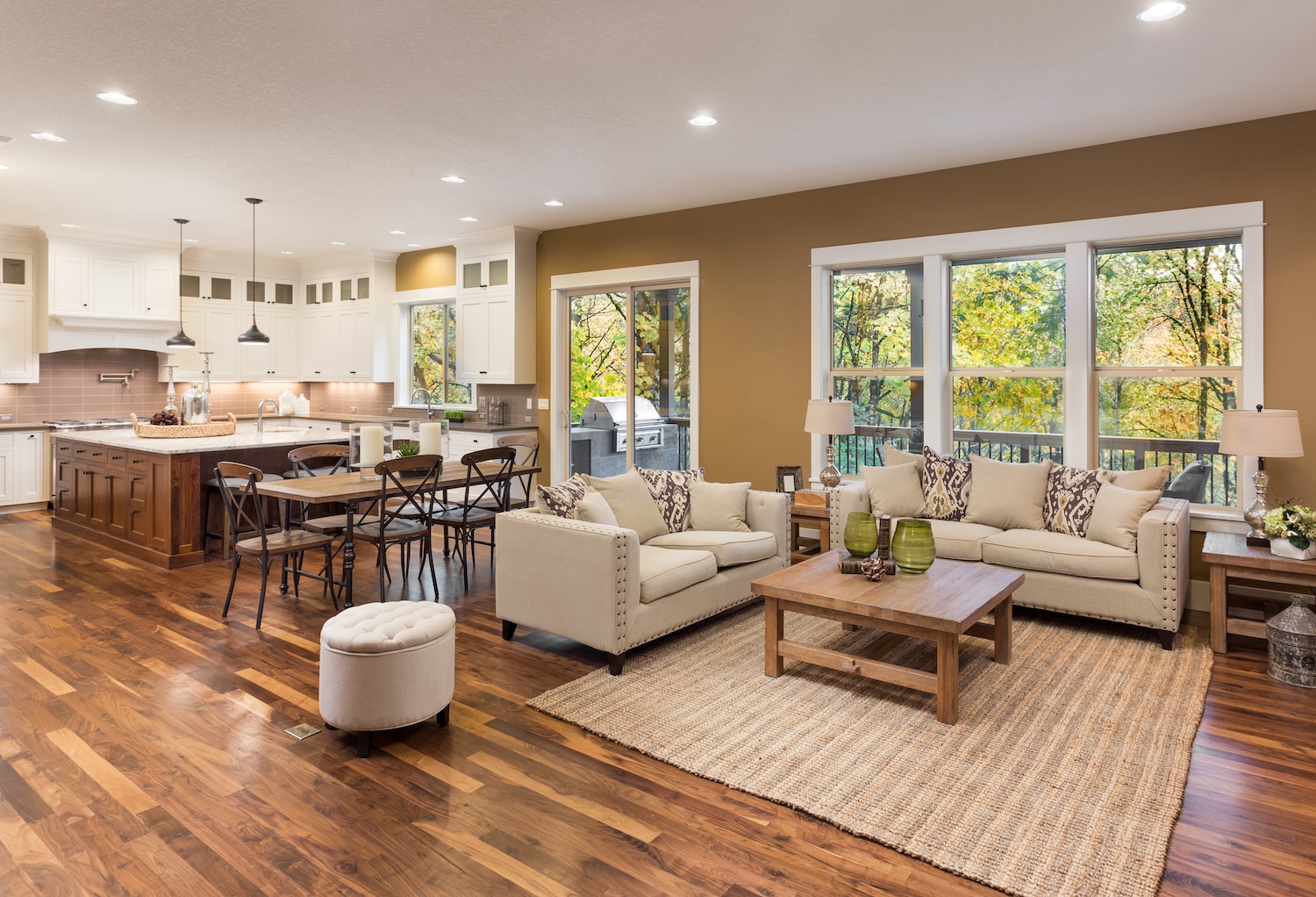 Match the Midpoint
The many tones and hues in pieces of wood make it challenging to match the rest of your decor after installation. Try to find the "midpoint" in the wood's color, then incorporate other items of similar hue around the room.
Let Light In
Rooms with the greatest amount of natural light give you a better look at all the fine details in each wood piece when the sunlight hits. Light woods look lovely in the early morning light, while redder species such as cherry will be set ablaze during sunset.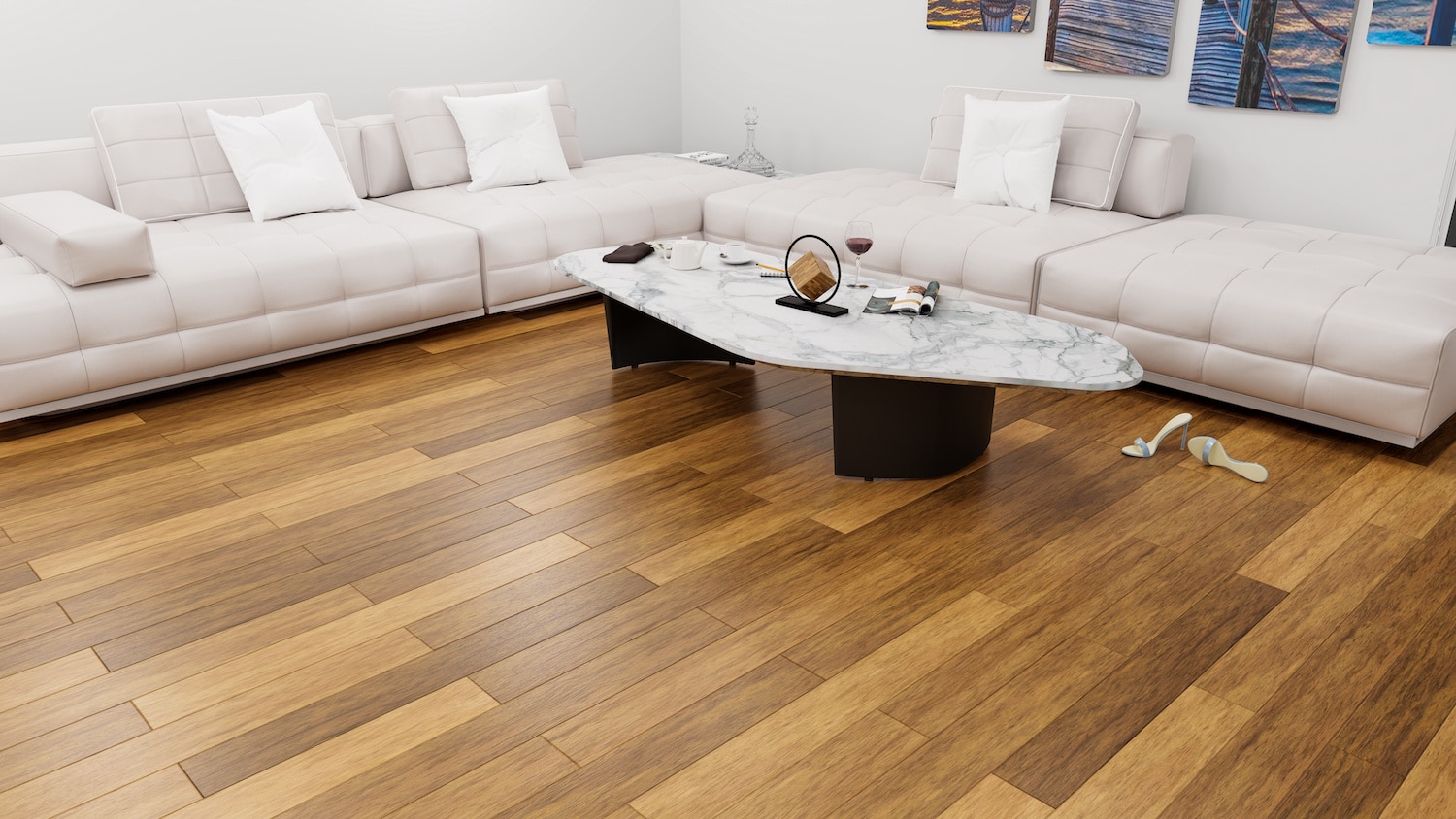 Tone Down Furniture Choices
Mixed hardwood flooring already speaks for itself, so it's wise to opt for more minimalistic furniture. This way, you don't detract from your big investment. Purchase main pieces in subtle, solid colors since you can always add pops of color or prints with pillows, throw blankets, and other decor later.
Find the Right Rug
Although you want your mixed hardwood flooring to be the main focus, you might need a rug to break up the space. You don't want to go too big with your rug, but consider incorporating smaller, decorative types of rugs, such as:
Runners
Bath mats
Entryway carpets
Circular rugs
Kitchen mats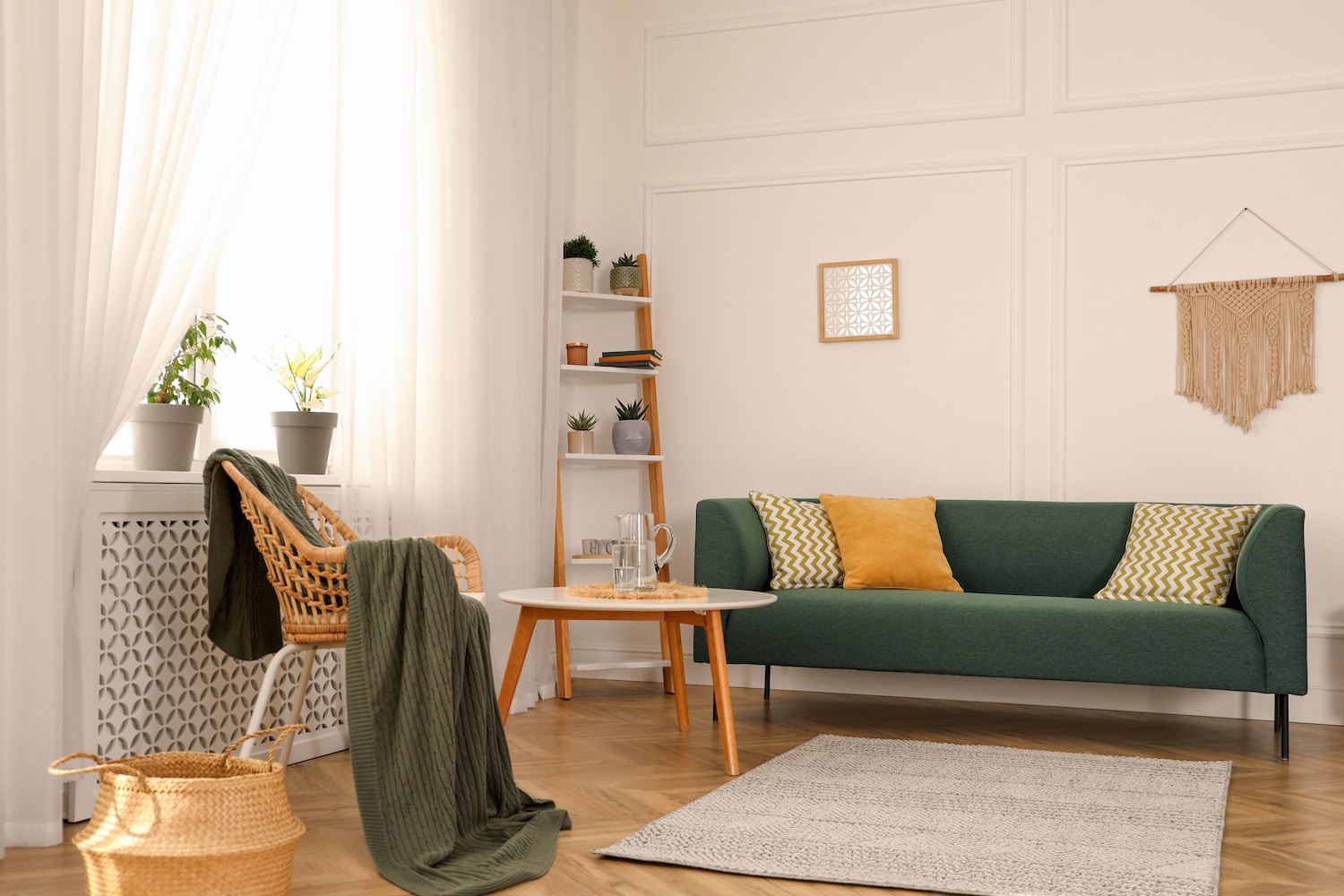 Make It Monochromatic
Instead of contrasting wood planks, you can also pick out ones with a monochromatic color scheme. For example, combine white oak, ash, and beech woods to create an airy, beach house vibe.
Transform Your Home With Mixed Hardwood Flooring Today
Mixed hardwood flooring is the next big thing in interior design trends this year, so what are you waiting for? Update your home with one of the hottest new flooring styles. Contact Manomin Resawn Timbers to find the highest-quality reclaimed hardwoods for your next flooring project.