Welcome back to the MR Timbers blog!
Every now and then, we like to show off some of the great homes that have used our reclaimed wood in their construction.
Today we'll look at a Gonyea Custom Home in Shorewood, Minnesota that we were fortunate enough to be a part of!
The home turned out great, which should come as no surprise when considering the skillset of the builder, Gonyea.
Let's get into some of the details that make this home so great.
About Gonyea Custom Homes
Gonyea was founded in 1987 in the Twin Cities, immediately becoming one of the leading custom home builders in the Minneapolis/St. Paul metro area.
With an emphasis on craftsmanship, customer service, and unique design, Gonyea remains one of the top options for custom homes in Minnesota.
In their early days, Gonyea made homes with whimsical Tudor looks, complete with high roof pitches, peaks, elevations, and strong curb appeal.
From there, their homes began to take on a new feel as they added diversity to their designs and strived to make their homes unique – rather than ordinary.
Their dedication to detail is why they remain one of the most respected custom home builders you'll find.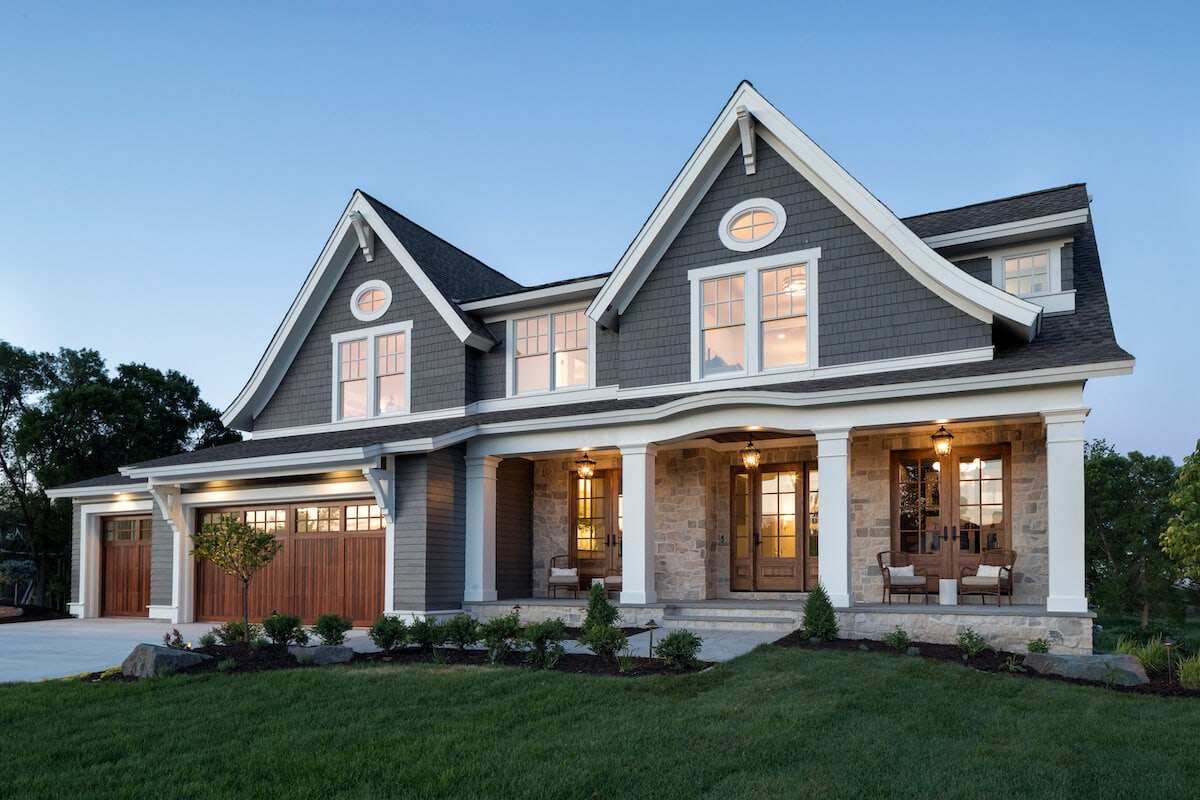 Located on the former site of the renowned Minnetonka Country Club, this extremely inviting residence features three sets of classic hickory French doors right in front of the covered front porch.
Floor to ceiling windows allow for breathtaking views of the trees and surrounding wetlands – this includes alongside the grand three-story staircase. These windows also allow for plenty of natural light, meaning you can cut down on utility bills.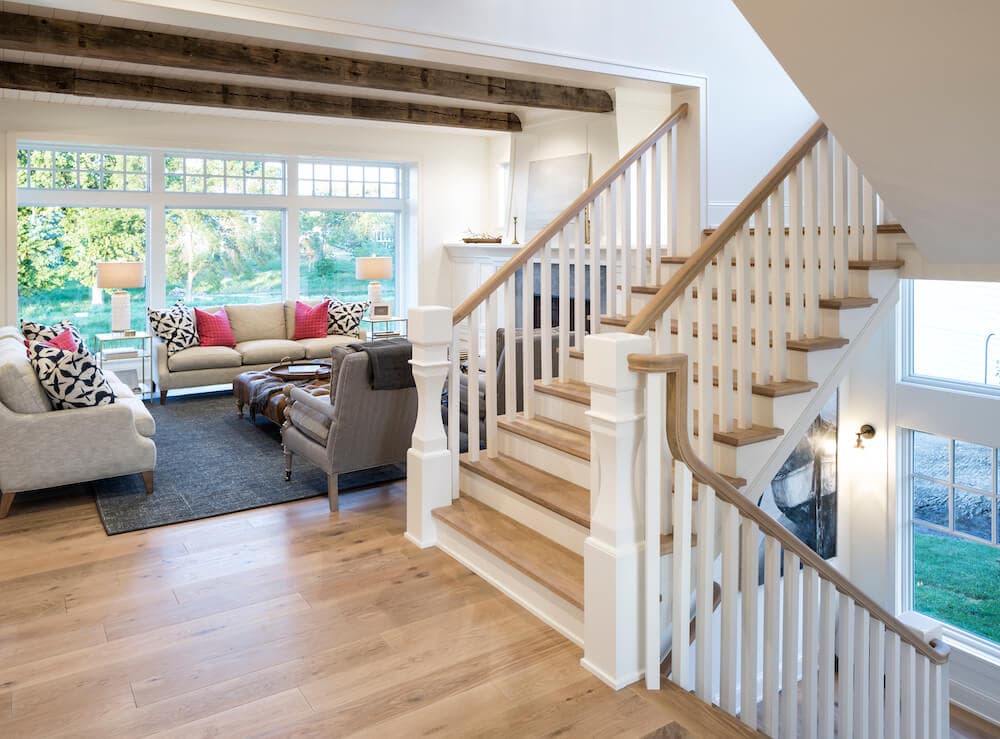 Calacatta honed marble, shiplap, white oak flooring, and 100-year-old wood beams offer a complementary blend of natural elements throughout the home.
On the screen porch sits a stone fireplace, which is the perfect place for some relaxation with exceptional outdoor views and beautiful belt-driven ceiling fans. Within the owners' suite, you'll find a vaulted ceiling, more spectacular views, and a custom mosaic marble niche in the zero-barrier walk-in shower.
In addition to the master bedroom, there are three spacious bedrooms – so there is plenty of space for the whole family.
And of course, a home like this is not complete without a gorgeous custom wine rack. For wine lovers, this might be the first thing you show to your Custom Home Builder. It's striking and quite the talking point, yet functional as well.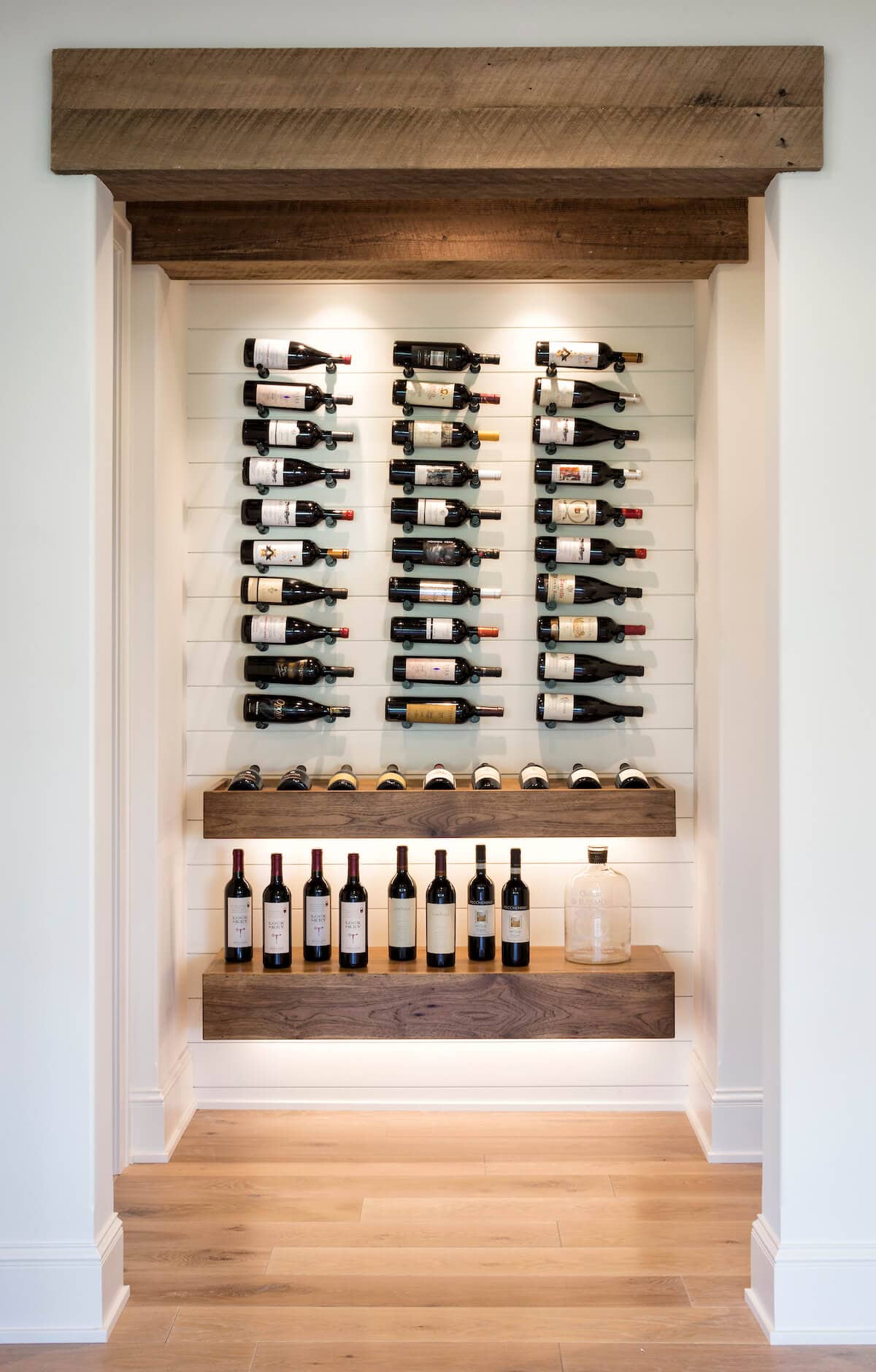 Entertain your guests with a wet bar equipped with wine display wall and beer tap, or move into the sports court which provides access to the beautiful backyard.
Home technology includes an integrated Sonos system, home monitoring, and video laser lights in the sports court.
Downstairs, get cozy in the sunken family room while watching movies on the large built-in TV or on the built-in projection screen that drops down from the ceiling with the push of a button.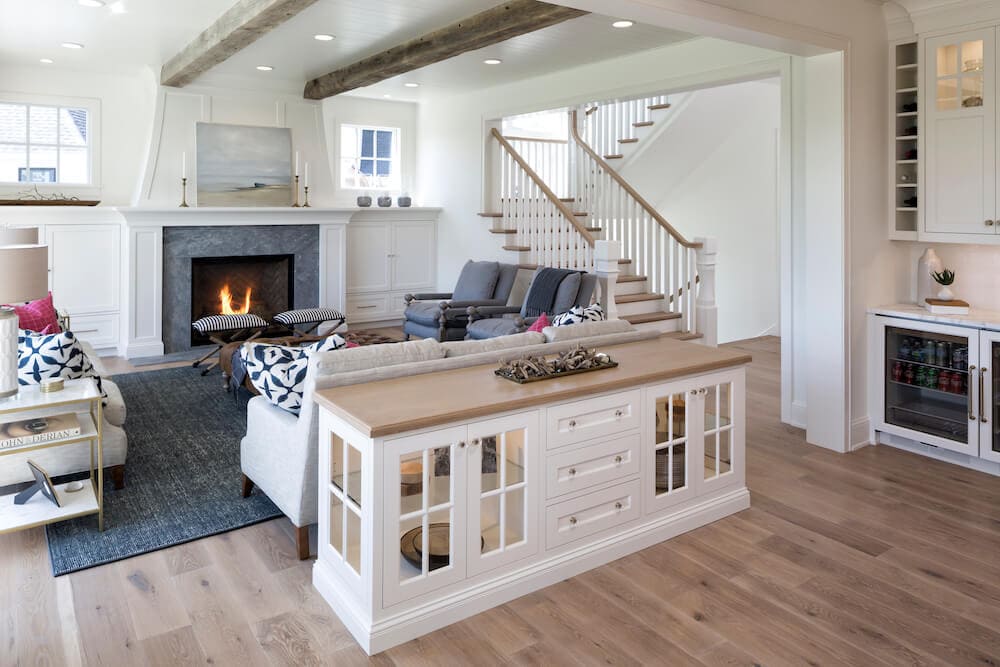 As you can see, throughout the home, our reclaimed wood is a great fit. Also, two fireplaces are better than one.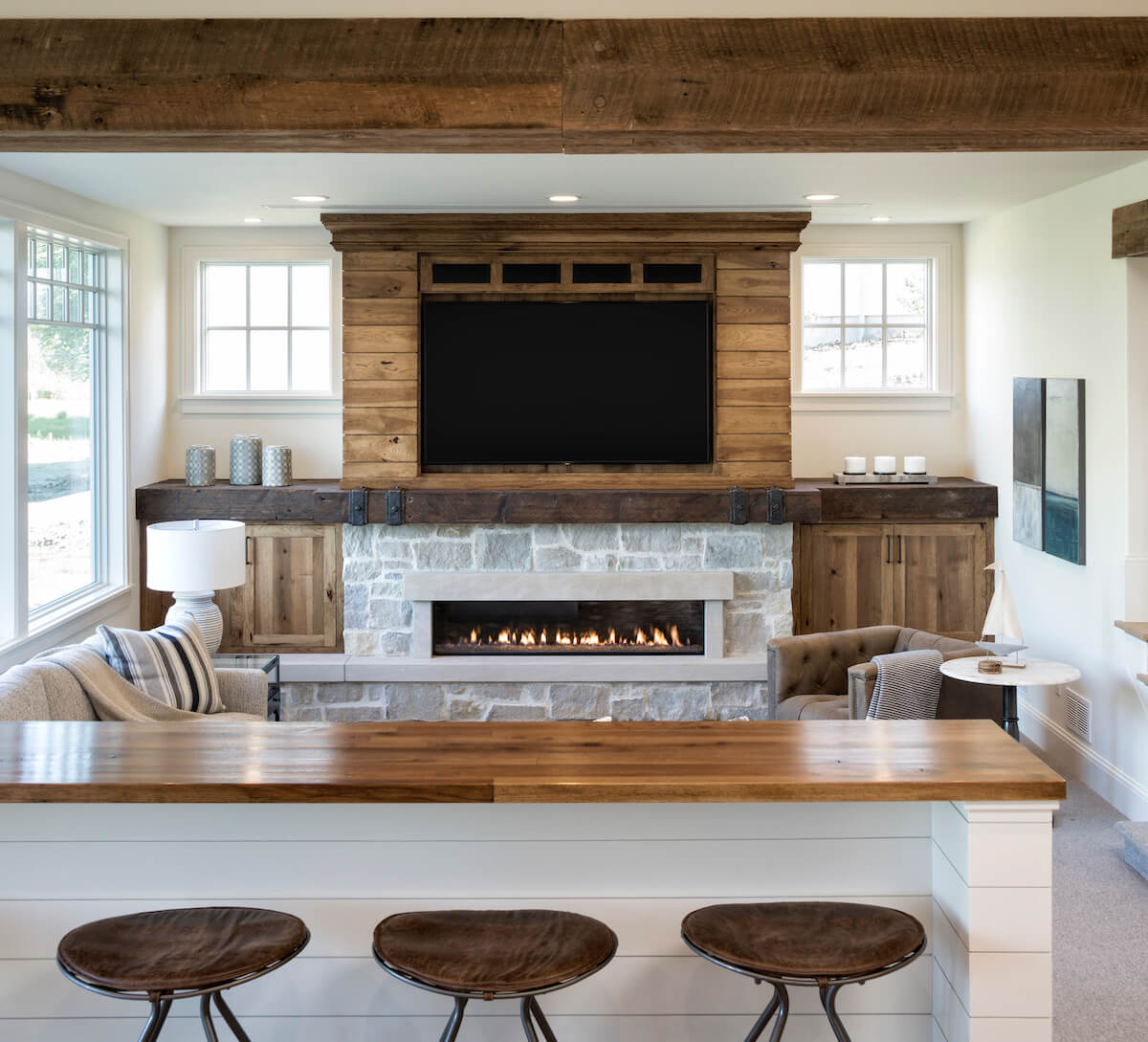 Ready to Team Up With Manomin Resawn Timbers? Contact Us Today!
Here at Manomin, we like to say that we are all about the "good old days," and we are always working passionately to bring that era to your project.
Our reclaimed wood has been collected and restored from various sources from long ago, including old barns and factories. We understand that if you're in the reclaimed lumber business, there is a right and wrong way to go about doing things.
We do it the right way. We have high standards and we keep to them, as we know that this philosophy will result in the best, most beautiful outcome for our customers.
Our diligence starts with sourcing the highest-quality wood and continues with precise milling that accentuates the best qualities and unique character of each and every board.
From the initial meeting to the completion of the project, we will work with you to ensure that you have the right materials to get the job done exactly how you dreamed it.
To get in touch with us, you can fill out this brief form. Or, call 651-464-1771.
We're looking forward to hearing from you!
Also, make sure to check back often for more blogs, featuring home builder and local builder association spotlights, and much more!