Ideas and inspiration on reclaimed wood furniture aren't hard to come by at all. It can even feel overwhelming when you are finally looking for that perfect piece of furniture.
With so many different stores and places to look for ideas, this blog post should help you find clarity around your next purchase of reclaimed wood furniture. We're including pictures, inspiration, and more in this post.
Where to Purchase Reclaimed Wood Chairs
When you start your journey of looking for reclaimed wood chairs, remember that there are multiple grades of furniture and different styles available. Many homeowners will shop online for their reclaimed furniture, while others might prefer to look in person. Luckily there are a few options available for both.
As you know, Amazon really does carry everything. Reclaimed wood chairs aren't necessarily in abundance at Amazon, but there are some options to choose from. Whether you're looking for something elegant or retro, you should be able to find an affordable option on Amazon.
Almost everything on Etsy is handmade. That means their products are often more expensive but what you're getting is a handmade, one-of-a-kind piece that no one else will ever own. The choices on Etsy vary greatly, but they do have several chairs and styles that you can choose from. That's definitely an advantage of shopping on Etsy over other places.
Pottery Barn is a great place to shop for high-end furniture. Their selection of reclaimed wood furniture is actually quite impressive as they carry most products that homeowners would be looking for. Whether you're looking for a chair, barstool, or counter stool, check on Pottery Barn's website to see what they offer.
Inspiration for Reclaimed Wood Chairs
What you choose to use for your dining room or living room is entirely up to you. But, finding some ideas of how other homeowners are using reclaimed wood tables and chairs never hurts. Here are some photos of reclaimed wood chairs and reclaimed wood dining sets that you can draw from.
Reclaimed Wood Tables to Complement Dining Chairs
Another thing that you'll have to think about before purchasing a reclaimed wood dining chair is what table you'll be using in your dining room. Dining room tables can be expensive, especially when they're made of reclaimed wood. This leads a lot of homeowners to search for some different options. We've recently written blog posts about reclaimed wood coffee tables and inspiration for how those can be styled.
Pinterest is by far one of the best places to find inspiration when it comes to reclaimed wood. There are a number of Pinterest boards that get regularly updated to include new photos and design ideas.
Build Your Own Reclaimed Wood Chair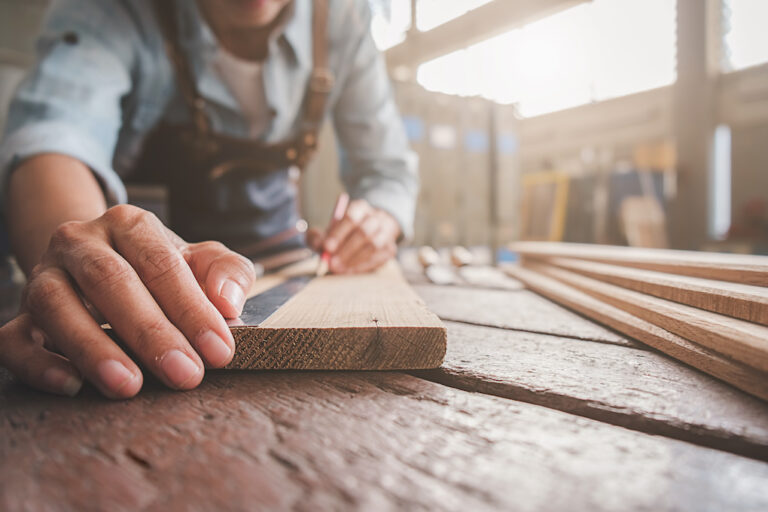 Reclaimed wood chairs can give any space in your home instant charm and style with its unique texture and look. But, if you're not able to find the right piece for your home then you won't be able to enjoy the benefits of reclaimed wood.
It's possible to build your own reclaimed wood furniture if you have the time or are looking for a specific style that you still haven't been able to find from a retailer. We recommend that you have at least some skills before you tackle a DIY project on your own. But, if you're feeling up for it, building your own reclaimed wood chair might be a great way to get exactly the chair you want.
Items Needed for a Reclaimed Wood Project
First off, you're going to need reclaimed wood. While reclaimed wood isn't too difficult to come by, it can sometimes be somewhat expensive. We recommend first deciding on the type of chair you're going to build and understanding how to build it before you buy the wood for it.
You'll also need a drill, clamps, wood glue, table saw, circular saw, and a few other tools. Different tools are needed depending on the type of chair you're building. A traditional dining chair has a much more intensive and specific construction than a lawn chair or outdoor chair.
Here's a great example of a dining chair that can be made from simple pieces of wood.
Manomin Resawn Timbers is a reclaimed wood dealer based in Minnesota. We pride ourselves on providing customers with professional reclaimed wood from sources throughout the United States. Whether you're looking for a small selection of wood or wood for a full home, remodel project,contact us today. We'll work with you on your project and come up with a design perfect for your needs!