Reclaimed wood beams are a great way to spruce up your home with a unique and warm feature.
These beautifully crafted beams add a whole new sense of character to any home, in more ways than one. These beams aren't for everyone, but that's the point.
When it comes to unique home features, if everyone had them, they wouldn't be so unique, would they?
So, whether you know for a fact you want reclaimed wood beams on your ceiling, or if you're on the fence, this article is for you.
Today, we'll be diving into what makes these beams so durable, as well as how they can add some fresh, fun style to your ceilings. First up, what makes reclaimed wood beams more durable than regular ones?
Reclaimed Wood Beams + Durability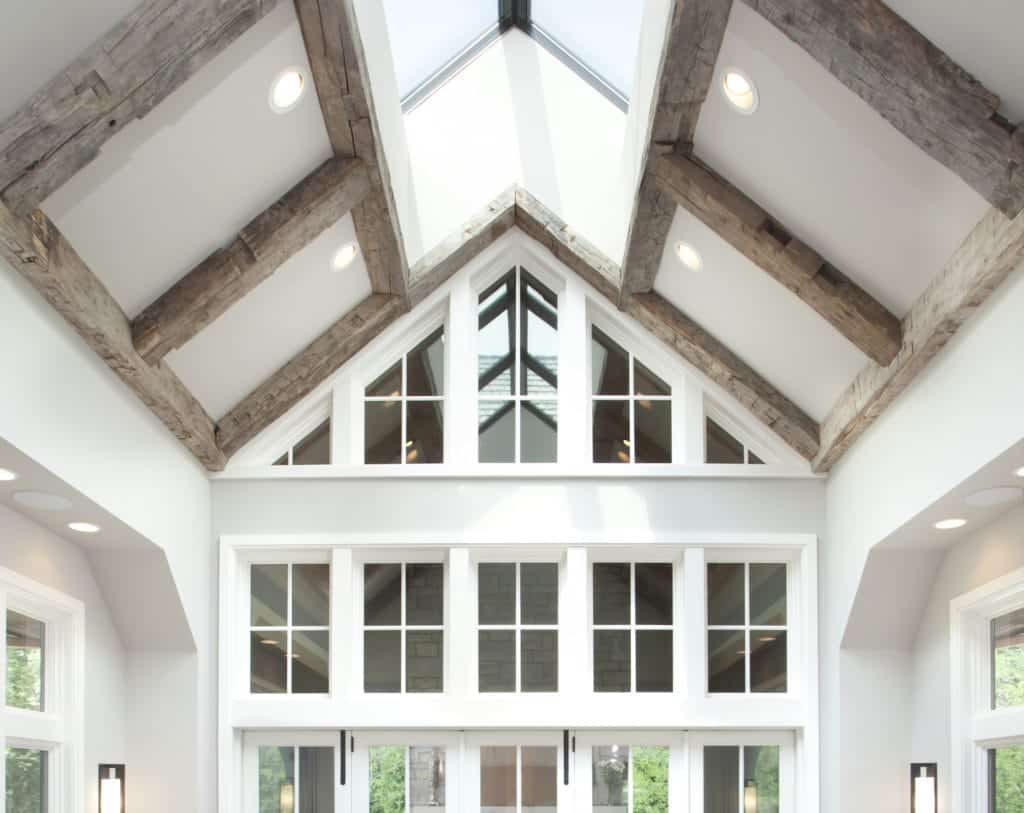 Typically we associate older materials and features in a home to be frail, weak and easily broken. With reclaimed wood beams, you're getting quite the opposite!
We know what you're thinking, how in the heck can a decades-old piece of wood be stronger after all those years? Well, here's why.
First off, reclaimed wood is sourced from old barns, ships, and buildings that were built roughly 50-100 years ago. Before being sourced for these ships and buildings, the trees from which the wood came had been slowly maturing in the American forests for several hundred years.
Because they were given so much time to grow, they become very durable, and that durability still holds up today. Meanwhile, if you buy beams that have come from newer trees, they've only been mature for a few years before they are cut down.
Therefore, they are not as strong as reclaimed wood. But we're not done yet. There is in fact another reason for the strength and durability that reclaimed wood beams provide.
Reclaimed wood contains a lot less moisture, which helps keep it sturdy. While all wood naturally contains moisture, recycled wood has already had decades of exposure to temperature and moisture variation.
Add Warmth to an Otherwise Bare Ceiling
If you're at home, look up at your ceiling right now. If not, close your eyes and imagine your ceilings.
What do you think about them? You may very well love them—and that's great! But for a lot of homeowners, the ceiling is a pretty barren part of their home.
If you fall into the second category, then we've got good news for you. Reclaimed wood beams are the perfect solution when it comes to sprucing up your walls (get it, spruce as in the wood?).
The reason is that wood adds a sense of warmth and tranquility to your ceiling, which is typically bare aside from the occasional light fixture or ceiling fan.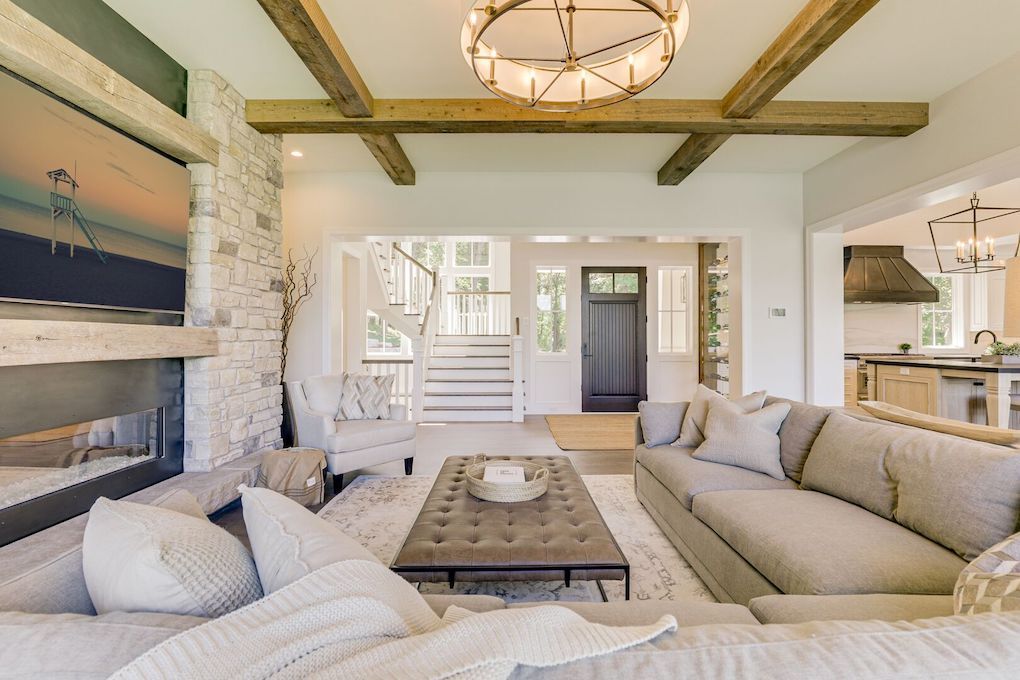 Without the reclaimed wood beams in the room pictured above, there would likely be an overload of white. But, thanks to the beams, there is now some additional warmth.
In this room, you'll notice that there is an overall fairly warm vibe throughout the space. That being said, the beams still complement the rest of the features in this room, while still adding some additional warmth.
5 Types Of Reclaimed Wood Beams
Perhaps the most fun part about working with reclaimed wood for your home project is the fact that you have so many different species to choose from. This way, you get to find the perfect style of wood for your home.
Just take a look at the 5 different types of ceiling timber beams we offer here at Manomin Resawn Timbers.
1. Hand Hewn Reclaimed Wood Beams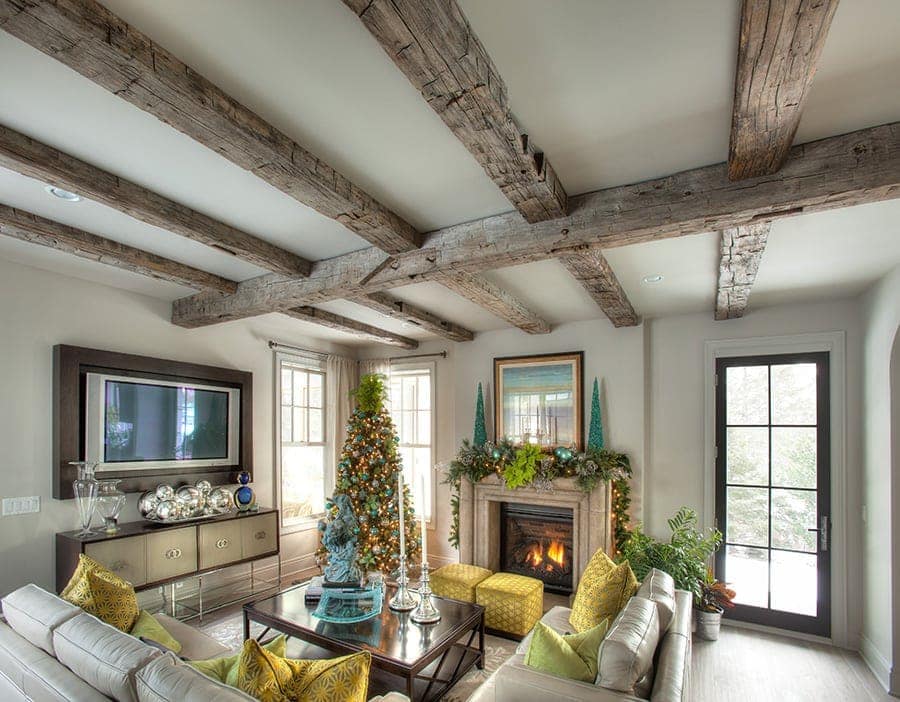 2. Weathered Antique Wood Beams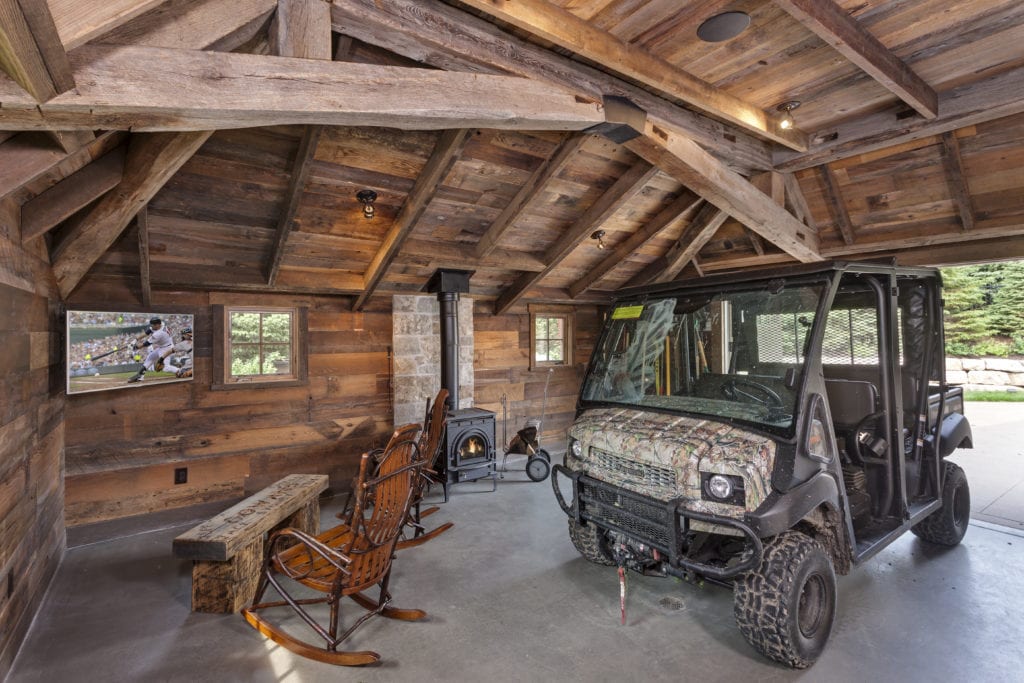 3. Reclaimed/Faux Wood Box Beams
4. Reclaimed Antique Elm Wood Beams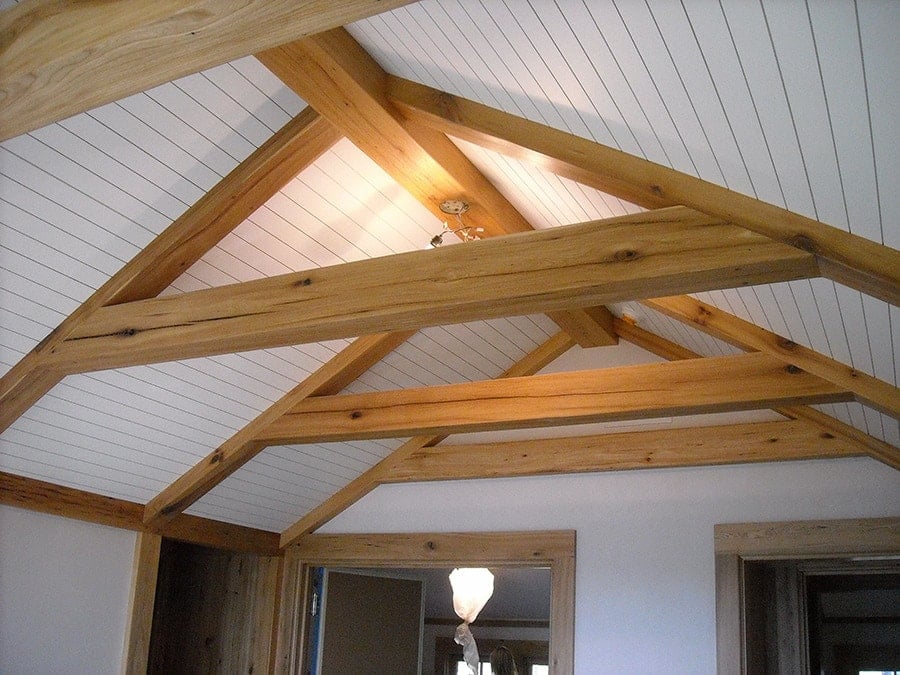 5. Reclaimed Douglas Fir Wood Beams