Homeowners often get a little too held up with what they can see at eye-level before realizing that they forgot to spend enough time detailing their ceiling to fit their unique tastes and style preferences.
So, if you're just noticing that your ceiling could use some improvement — or if you're starting a new home build then a reclaimed wood ceiling might be for you.
Here at Manomin Resawn Timbers, we offer many different kinds of wood ceiling panels — each with its own characteristics. And, to get you started, here are seven awesome paneling ideas to help spice up your home!
Top 7 Reclaimed Wood Ceiling Ideas
1. Wormy Chestnut Reclaimed Wood Ceiling Paneling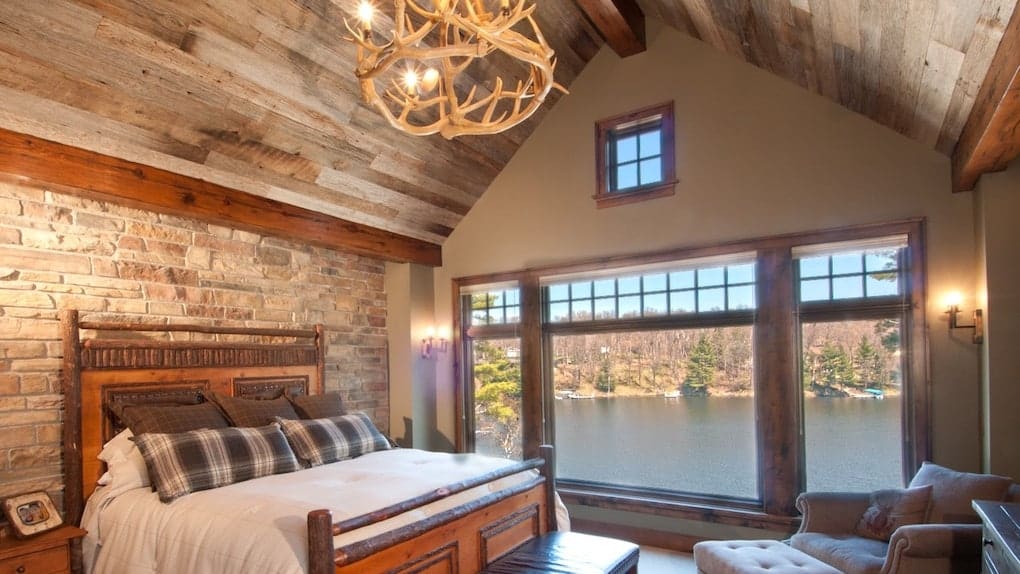 Antique wormy chestnut will make for an extremely rare and exquisite addition to your home. Perhaps what is most striking is the color variation, which may not be ideal for everyone (especially for those who want a solid, single-color ceiling), but for those who want a unique ceiling, it's a great choice.
From the golden honey brown to the deeper, much darker brown, this type of paneling consists of rich tones that will keep even years after you first install it. And, you can't forget about the reddish-brown wood that accents the other tones perfectly.
The reason for this type of paneling being so rare is because there was a blight, which led to this species of chestnut becoming extinct in the early 20th century. But you can help the legacy of this wood chestnut species last by introducing it to your home.
2. Shou Sugi Ban Reclaimed Wood Ceiling Paneling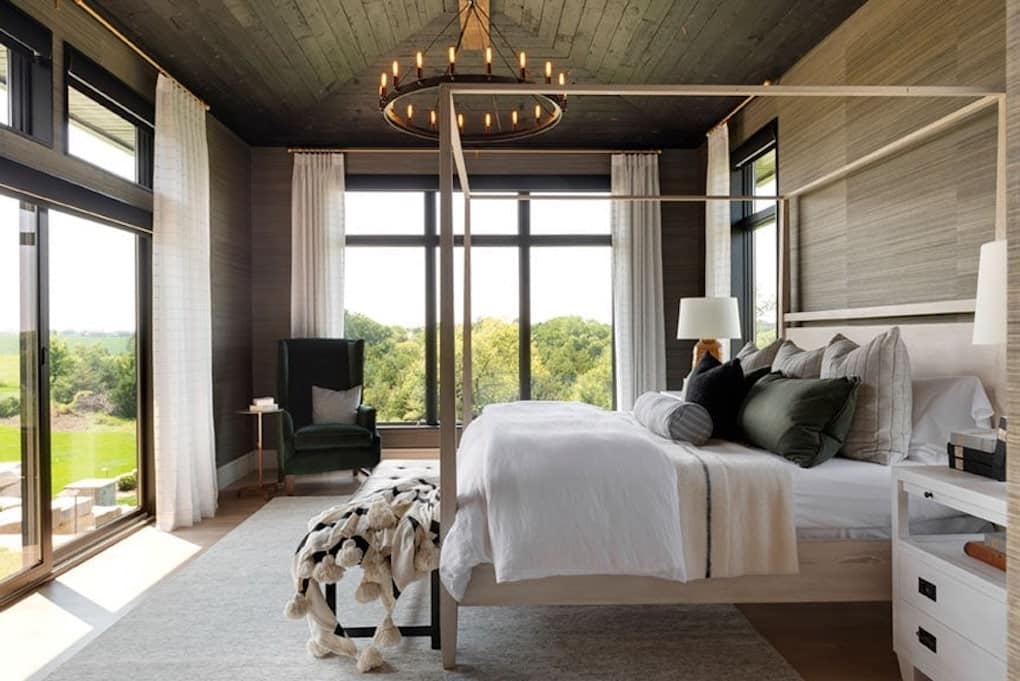 If you've ever visited our website, then it's likely that you've come across our praise for Shou Sugi Ban wood paneling before (we're big fans here). But for those that haven't heard us talk about it or haven't seen it anywhere else before, you may be asking, what exactly is Shou Sugi Ban?
Shou Sugi Ban wood is created through the process of burning and charring each wood piece. Through this process, each individual piece is unlike the previous one. Every single piece of Shou Sugi Ban wood you install on your ceiling will have characteristics unique to only itself.
Obviously, because the wood is charred, it is a very dark black color. This, once again, won't be for everyone, but in the right setting (like the bedroom above) the results can be quite beautiful. In addition to this beauty, Shou Sugi Ban is also extremely functional.
Also, and this may be surprising, in addition to becoming more fire-resistant after the burning process, Shou Sugi Ban wood is also much less likely to be affected by rot, decay, and insect infestation. Those are some pretty great added bonuses in addition to its stunning look.
3. Platinum Gray Reclaimed Wood Ceiling Paneling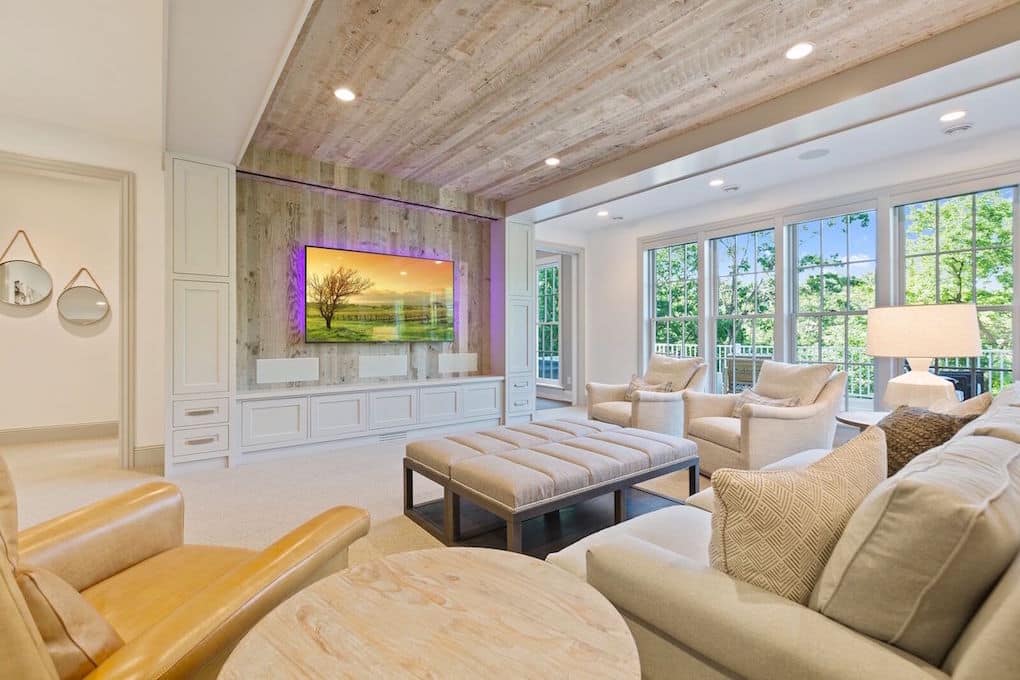 Platinum gray reclaimed wood paneling sounds like an exclusive wood, but we have plenty of it here at Manomin Resawn Timbers! This type of paneling is sourced from snow fencing that has developed a bright silvery-gray color from many years in the elements. The result is a gorgeous panel of reclaimed wood and a variety of different shades that is perfect for a combination of rustic and modern qualities.
4. Antique Oak Reclaimed Wood Ceiling Paneling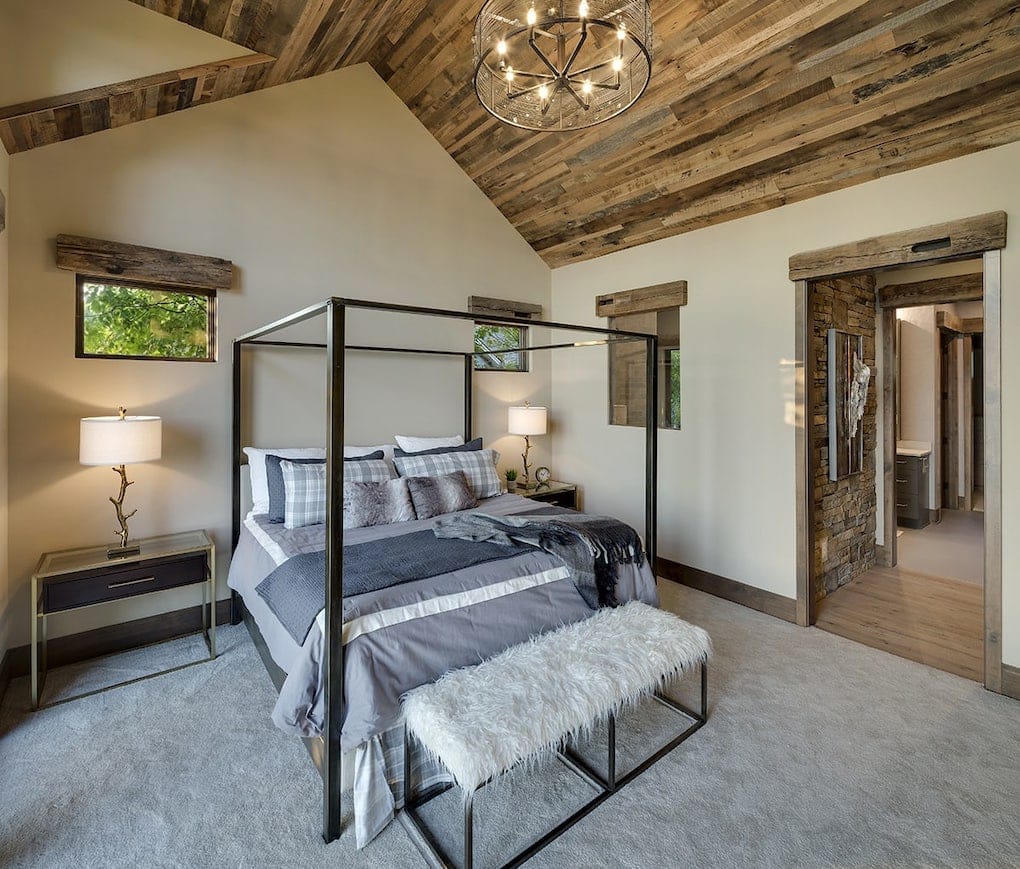 Sourced from a mix of red and white oak barn wood, antique oak is a classic style that looks great on just about any ceiling you'll place it. The result is both a warm hue from the red oak and white oak that gleams with gold tones. We like to call the color scheme of antique oak "whimsical." So, if you think that describes your personality and decor tastes, we've got the perfect paneling for you. Available in both planed smooth and skip planed, you have a couple of different options to customize your antique oak paneling just how you want it.
5. Weathered Antique Reclaimed Wood Ceiling Paneling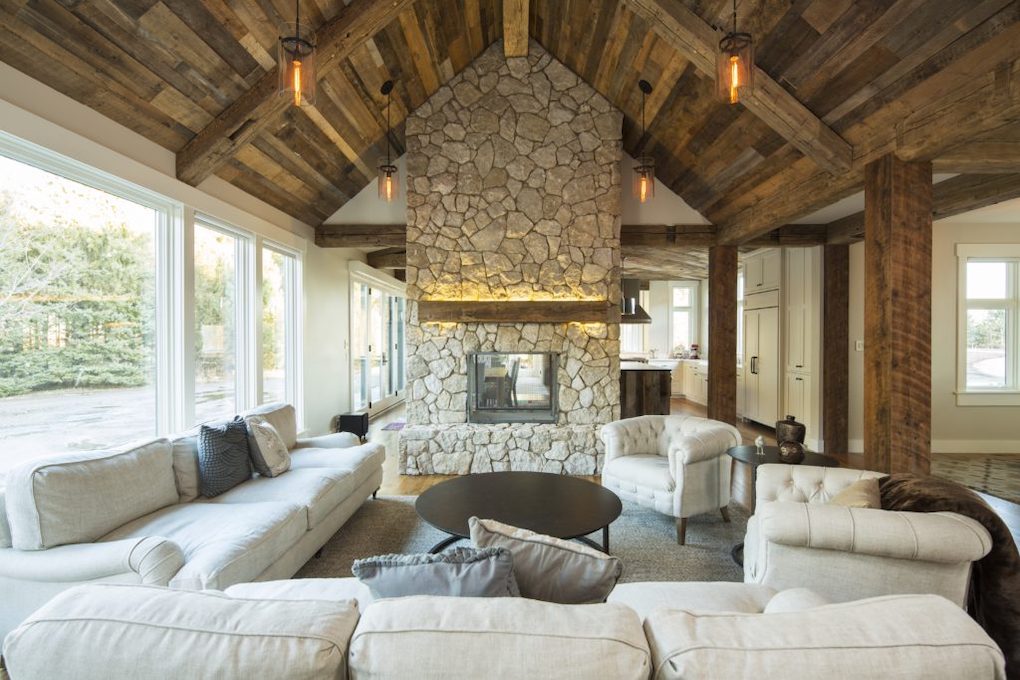 One of the most appealing parts of reclaimed wood paneling is the rustic and aged look. Naturally, our weathered antique is one of the best options if you're looking to go all-in on this look. As an extremely warm paneling option, this paneling can be used to add some additional warmth to an otherwise neutral color room (like the image above). But it is also great in a log cabin-style home setting, where you can use it throughout the home. The natural beauty of this type of wood paneling is unmatched.
6. Douglas Fir Reclaimed Wood Ceiling Paneling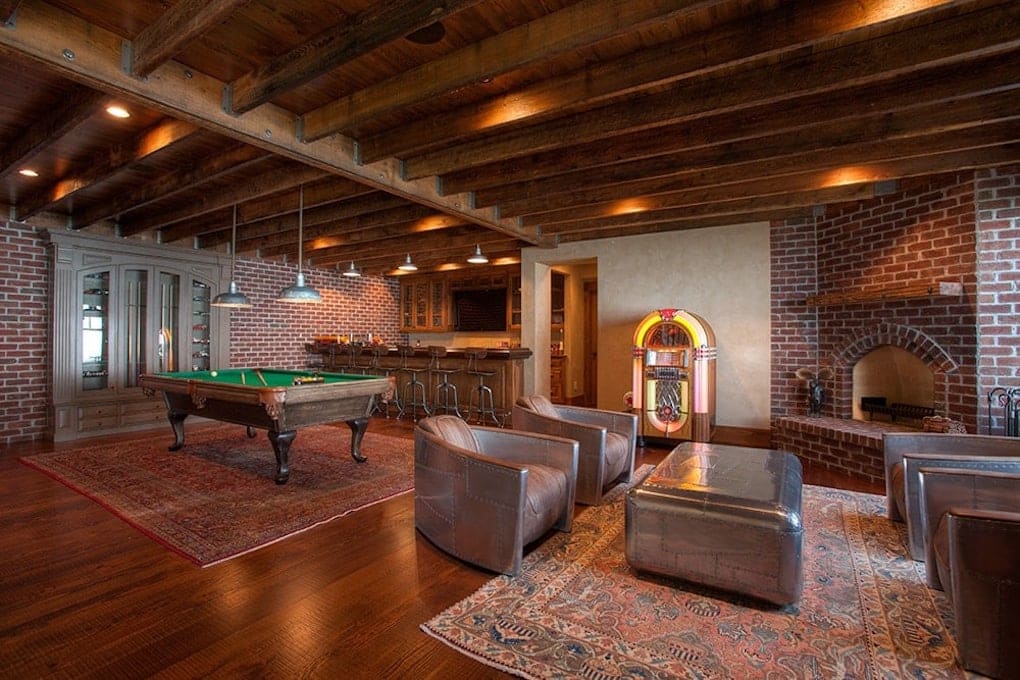 If you've dreamed up taking a piece of the Industrial Revolution home with you, then we've got great news for you! Our douglas fir paneling is sourced from wood from warehouses and factories during that time period. As a versatile wood, douglas fir paneling is available both in rough sawn or planed smooth and, when it comes to adding warmth to any home or space, it may be the top choice.
7. Antique Mixed Hardwood Reclaimed Ceiling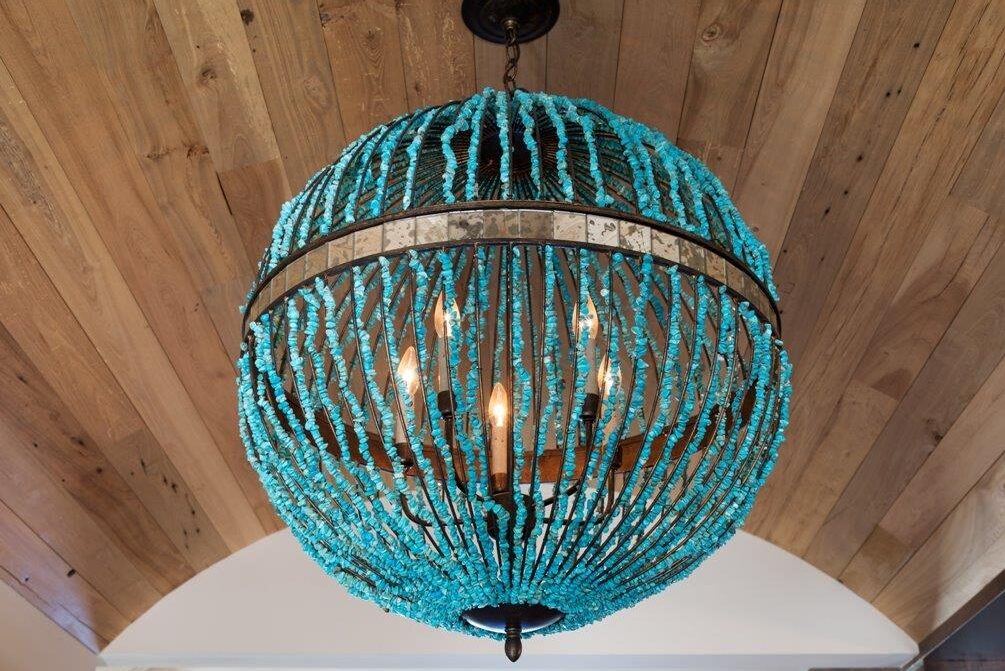 Give your home a unique twist and travel back in time to the 1800s.  Our Antique Mixed Hardwood reclaimed wood paneling is reminiscent of the mix of wood you would find in a barn built by farmers who settled in the Midwest between the 1820s and 80s. These mixed hardwoods are sourced from various structures including barns and out-buildings and are primarily ash, elm, and maple, with a unique addition of mystery species that vary by source. We put the reclaimed wood through our revitalization process called skip planing, which leaves 30 to 40 percent of the original saw marks intact.
Contact MR Timbers Today to Get Started on Creating the Ceiling of Your Dreams!
If you've liked what you saw in this post or had another type of wood paneling draw your eye from our paneling page, then reach out to us today! To get in touch, fill out this brief form or call us at 651-464-1771.
We love working with builders and their clients to create the perfect home interior using our reclaimed paneling. And we hope that you'll have as much fun with us as we have working with you!