When you step inside a home for the first time, you're often drawn to a specific centerpiece within the room – a glowing fireplace, an art piece hanging on the wall, or a large window with a stunning view.
Typically, these centerpieces are at eye-level and are easy to notice right away. But sometimes, it pays to look upwards in a home. There, you will find the little details that you might not notice right away that help to complete the home.
Or, in the case of today's featured project, you'll notice a very big detail that will wow and impress your guests for years to come.
For today's featured project, we're going to detail the work that Highmark Builders did for a home using our very own weathered antique timbers. Using this reclaimed wood, they were able to pull off an extraordinary feat in creating a breathtaking timber design on the ceiling in this home.
As you can see, the timbers used in this home add a whole new experience to the home when someone looks up, or when they are on the second floor.
When working with a builder to design your home, make sure you spend enough time focusing on the upper half of your interior. It's just as important as the lower half when it comes to tying everything together.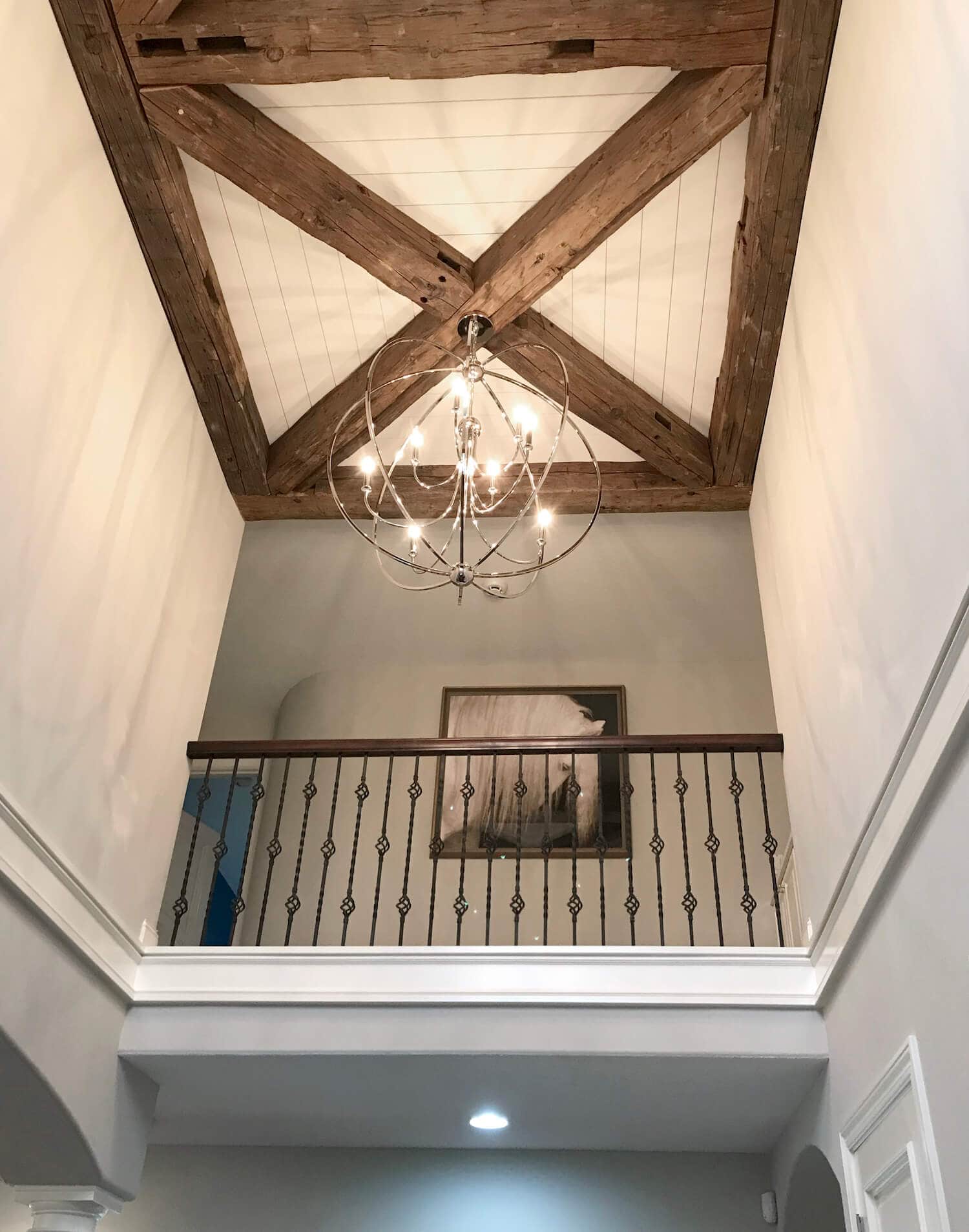 The timbers still fit nicely into the surrounding area of the home, accompanied by the neutral walls and the wooden railing. It's a large piece overall, but it's not gaudy and over-the-top. Highmark did an excellent job in creating this design.
Taking a closer look at the light fixtures that hang from the timbers, you'll notice the intricate detailing of the lights. At the risk of sounding a bit contradicting, the lights are fairly complex, but because of their slender pieces and empty spaces between each piece, it gives a more simple look. Compare this with a large, heavy chandelier that looks good in its own right, but might be too flashy for some.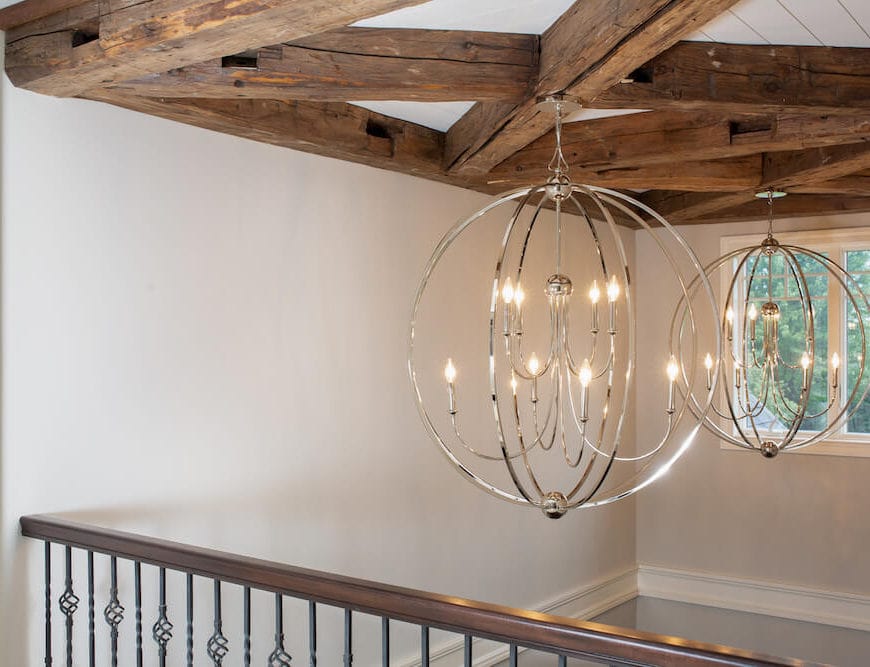 At the second level of the home, you get to view the lights from a different angle than below, which shows just how beautiful they are. The lighting you choose in your home is an extremely important decision. Luckily, there are so many options out there that you'd be hard pressed to find lighting that didn't match your taste.
Work With Manomin Resawn Timbers
If you're interested in teaming up with us for a home build or remodel, then contact us today! We have flooring, paneling, mantels, timbers, and doors available for you to choose.
Bring some warmth and eco-friendly qualities to your home by teaming up with MR Timbers!