While reclaimed wood looks beautiful as flooring, paneling, or timbers, it can be equally stunning when used in more subtle ways.
Recently on our blog, we've been covering all different types of reclaimed wood furniture and how they can work together or on their own to offer beautiful designs for any home. Today, we're covering 4 places to purchase reclaimed wood stools.
4 places To Buy A Reclaimed Wood Bar Stool
Out of all the reclaimed wood products we've worked with and talked about on our blog so far, reclaimed wood bar stools are by far the easiest to find. Here are a few of the stores and places we found them.
1. Walmart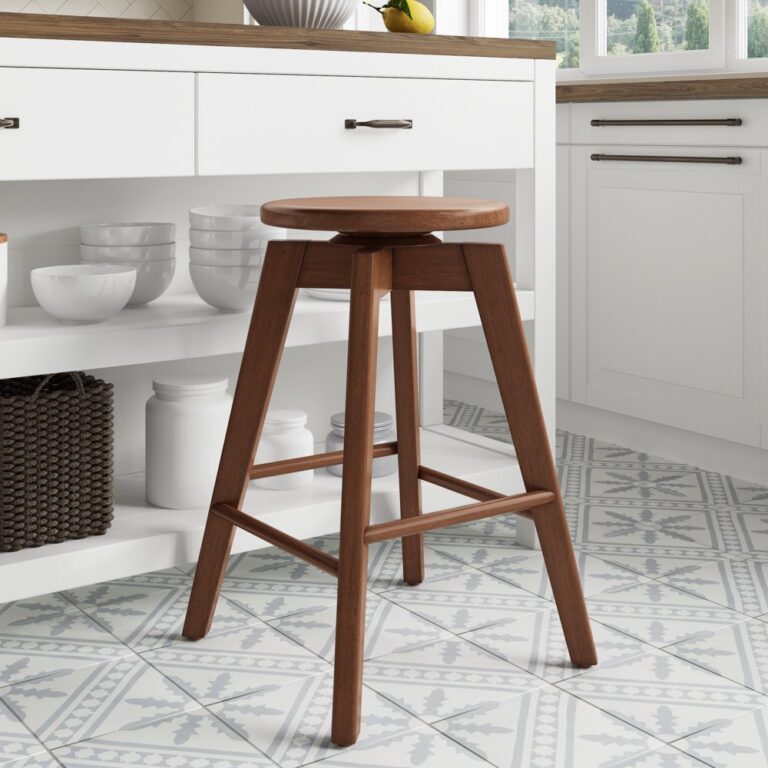 You might not expect it, but Walmart actually has a fairly large collection of reclaimed wood stools. Some of them are sellers are Walmart affiliates, and others are sold directly through Walmart. One of the nice things about stools is that they can be shipped pretty easily with little to no assembly.
2. Wayfair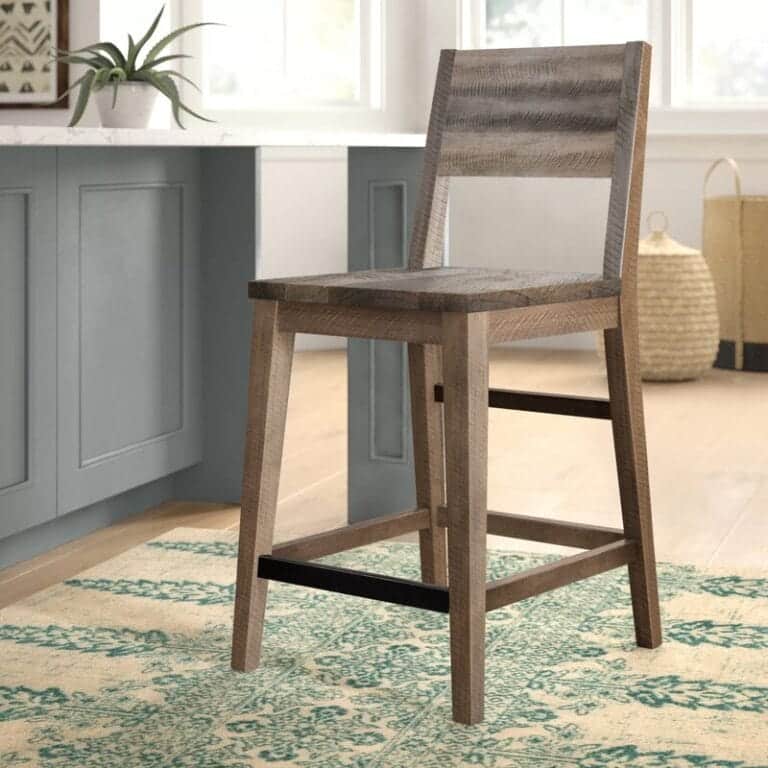 Finding true reclaimed wood from Wayfair can sometimes be a challenge, but don't let that discourage you from shopping there. One thing Wayfair is known for is the great deals on open-box items and their occasional sales. Look in the product descriptions and custom reviews for info on what the products are made of and how durable they are.
3. Pottery Barn
We include Pottery Barn in a number of the lists that we make for reclaimed wood furniture. Most of their pieces are very noteworthy and tend always to be made with true reclaimed wood materials. One nice thing about shopping at Pottery Barn is that they will switch out different products from time to time.
When you're shopping at Pottery Barn, be sure to look out for their sustainably sourced mark under some of their reclaimed products.
4. Etsy
Etsy is a great source for finding some very unique reclaimed wood products. We've seen some amazing designs come from Etsy sellers that customers can't get enough of. Over and over again, the makers on Etsy build some incredible products that continue to turn out beautifully.
In this case, there are several reclaimed wood bar stools that feature ornate wood full of life and character and metal legs and feet used for a number of the stools that help each piece make its own statement.
Top Items to Include in Your Home Bar Design
Stools should be one of the top items on your list when you're designing a basement bar in your home or building out your kitchen to include a stylish bar seating area. But beyond that, what's important in your design and decoration? Here are some of the top items to include in your home bar design:
LED Bar Lighting
One of the best ways to add a unique vintage touch is by including LED bar lighting in your home bar or kitchen. LED's are great because they produce little to no heat, are completely dimmable, bright, and can be made to look vintage.
Beam Open Shelves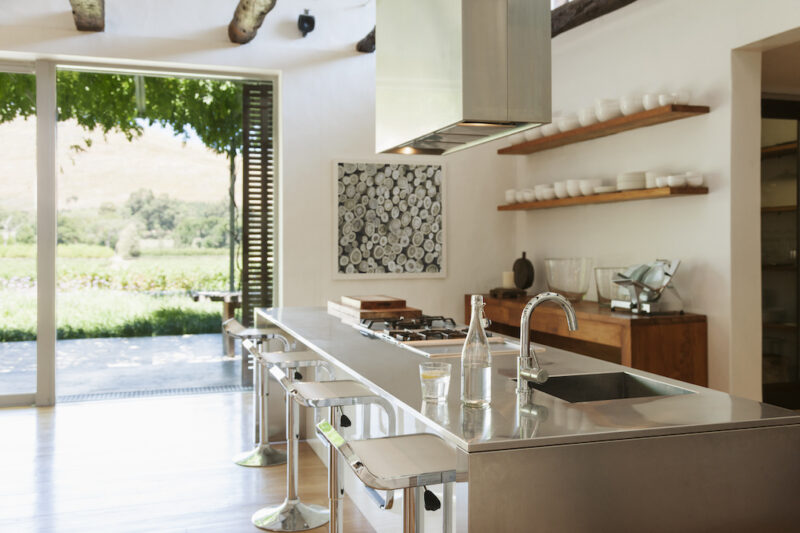 Open shelves or wood beams used over the bar or against the wall behind the bar offer a great way to store different items for your bar and display some of your favorite drinks.
Wall Decals
Everyone wants to cool bar decals. There are hundreds of decals and different ways to ornament your bar area to make it fit perfectly for you. If you're looking for the perfect decal, check Amazon for lots of options.
Reclaimed Wood Bar Top
This is a great way to bring the look and feel of your home bar together: a reclaimed wood top or even multiple pieces in various colors or textures. At MR Timbers, we offer reclaimed wood table tops that work great as small home bar tops.
Perfectly Cool Mini-Fridge
One of the things that your bar really needs is a nice and cool mini-fridge. Getting one with LED lighting will make it look awesome and help you see everything in your fridge without any problems.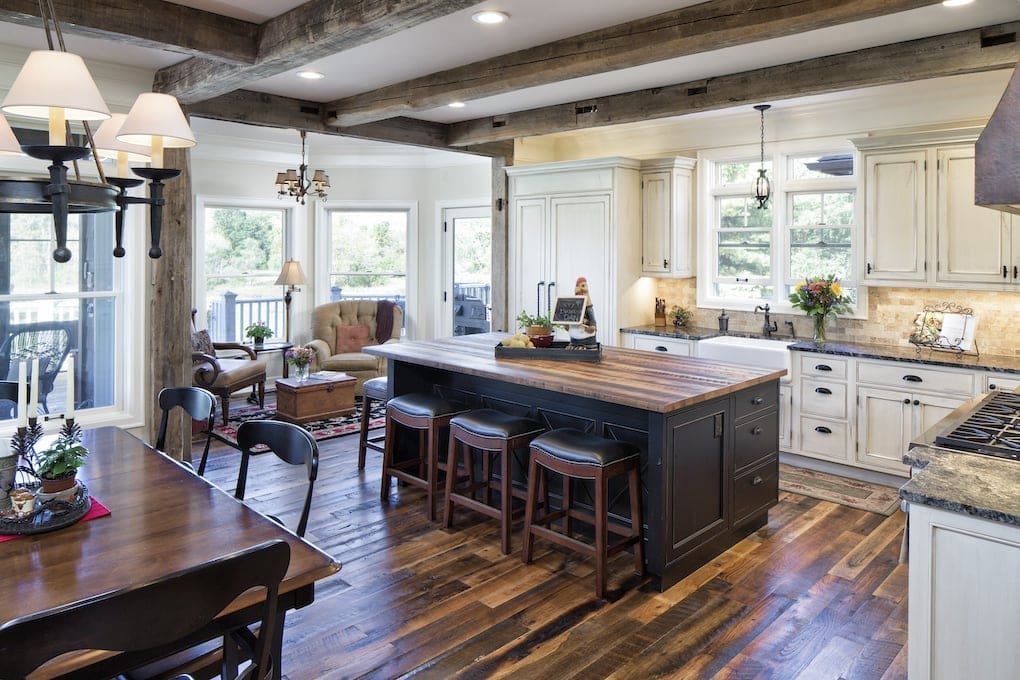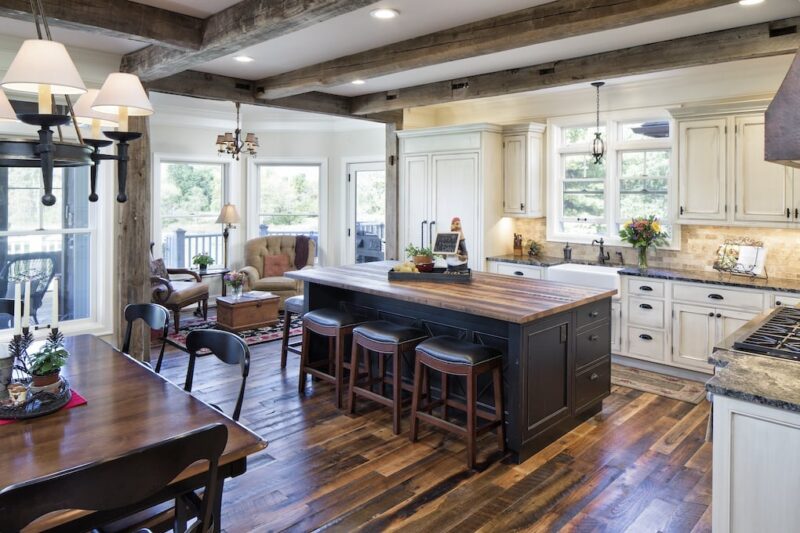 Looking For More Reclaimed Wood Ideas?
We hope this post has helped inspire you to find the perfect reclaimed wood bar stools. Maybe it's even helped make your bar a little more unique. Be sure to check out the rest of our blog for more reclaimed wood furniture ideas or other reclaimed wood uses.