Each piece of reclaimed wood tells a story; its part of what makes the medium so unique. From flooring to paneling and everything in between, a single piece of reclaimed wood has decades of history to display. At Manomin, we're proud to offer unique antique wooden treasures that can be used in new builds or remodels.
When you add reclaimed wood accents or focal points to your home, your guests will be captivated by the stunning finished product. It doesn't matter if it's reclaimed flooring or a mantle, be prepared for all of your visitors to ask you where you got your reclaimed wood and inquire about its history.
Two of our most popular reclaimed wood applications are our reclaimed wood flooring and reclaimed wood paneling. And while all of our reclaimed wood applications offer a glimpse of the past through unique characteristics and style, the sheer application size of paneling or flooring gives these stories a boost. Whether it's your floor, ceiling, or walls; using reclaimed wood in your home will infuse your space with a sense of history that can't be matched by any of today's trends.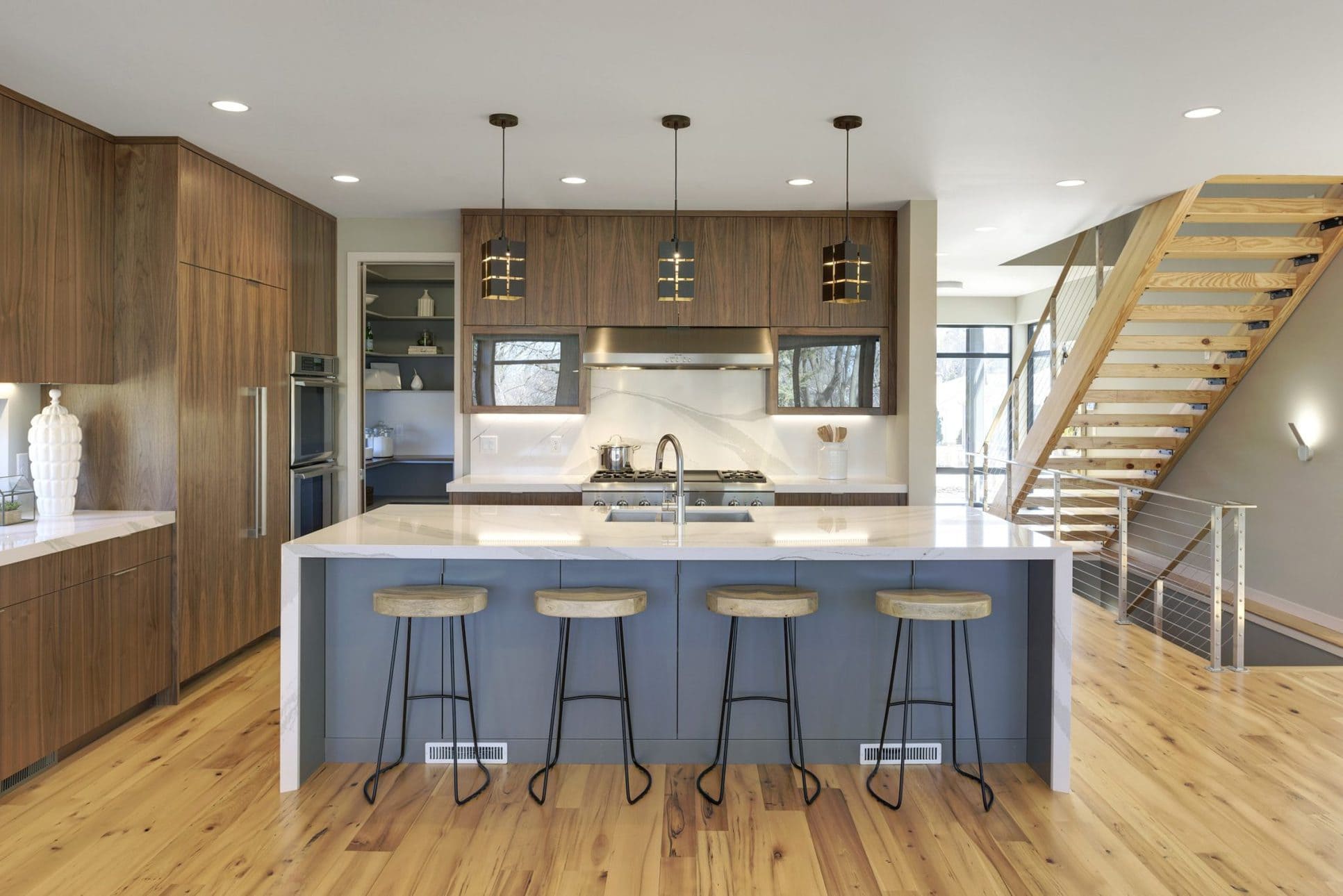 Reclaimed Wood Flooring
Your flooring can act as the heart of your home when you use reclaimed wood. Your floor will be so captivating, you may even feel bad about walking on it! But rest assured, reclaimed wood has been strengthened by years of weathering and our own processing, so you can feel free to walk, run, or jump on your new reclaimed wood flooring while resting assured that it can withstand just about anything.
Currently, we offer the following styles of reclaimed wood flooring:
Antique Ash

Antique Elm

Antique Oak

Antique Wormy Chestnut

Reclaimed Douglas Fir Signature Floor

Reclaimed Douglas Fir Manomin Lodge Floor

Reclaimed Douglas Fir Rustic Rough Sawn Floor

Reclaimed Douglas Fir Vertical Grain Floor

Reclaimed Douglas Fir Manomin Extreme Floor

Antique Mixed Hardwoods

Antique Black Walnut Floor

Weathered Antique Floor

Antique End-Grain Wood Tile
Reclaimed wood is perfect for dining rooms, kitchens, living areas, or bedrooms. Within your reclaimed flooring, you may see a variety of original marketings and characteristics, depending on which style of flooring you ultimately decide to install in your home. Some of those unique characteristics may include original saw marks from when the wood was first milled. Additionally, you could see wormholes, peg holes, and mortise pockets that give an Old World charm to the wood.
Additionally, in some of our pieces, you'll see unique coloration that can only be found in naturally aged wood. From tree rings and distinctive grain patterns, your wood will be one of a kind; the likes of which can't be replicated by today's means.

Reclaimed Wood Wall and Ceiling Paneling
From one feature wall to an entire room, reclaimed wood paneling can transform any space from simple to stunning. Just like all other reclaimed wood applications, paneling is a great way to add a touch of history or prestige to your home. With a rugged, yet polished look, reclaimed wood paneling adds depth to any space.
At Manomin, we offer a number of reclaimed wood paneling options; including:
Weathered Antique

Platinum Gray

Antique Oak

Antique Ash

Reclaimed Douglas Fir

Faded Red Barn Wood

Antique Elm

Antique Mixed Hardwoods

Antique Wormy Chestnut

Heart Pine

Timber Tile
With our authentic reclaimed wood wall paneling, you'll find neutral weathering and style that can't be matched. Our paneling is made from a mix of softwoods that range from hemlock to pine that were sourced from joist, roof boards, decking, and walls during the late 19th and early 20th century. Some of the unique characteristics that you'll find in your reclaimed wood wall paneling may include original saw markings, nail marks, natural patina, wormholes, and peg holes,
Find Reclaimed Wood with Manomin
We take pride in uncovering the stories behind our reclaimed wood. We trek all across the country to source our wood and use only all-natural means of processing so that you bring only the benefits of these pieces of history into your home. If you'd like to learn more about how reclaimed wood can transform your home, or receive a quote for your next project, feel free to give us a call. We're always happy to help.